REYNOSA, Tamaulipas — A man arrested for raping and murdering his four-year-old stepdaughter has been killed by inmates during a small confrontation at the state prison in this border city. Law enforcement officials in Tamaulipas confirmed that on Monday afternoon Sergio Oros Sanchez died from injuries sustained during a "scuffle" at the prison in Reynosa.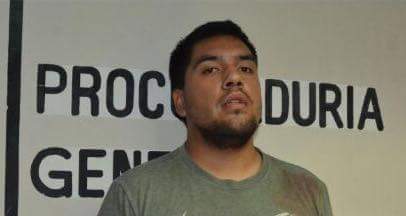 Information as to the type of injuries or if Oros was the only target during the confrontation. Law enforcement officials who spoke with Breitbart Texas on condition of anonymity confirmed that Oros Sanchez was the target of a "welcoming party" by inmates at the prison. The move is common practice in various prisons where inmates hand out prison justice to child rapists.
The arrest of Oros Sanchez caused great commotion in Reynosa when authorities confirmed that the man had sexually assaulted his four year-old stepdaughter. According to El Mañana newspaper, the man told investigators that he "did it very carefully". 
The arrest took place  last week when investigators with the Tamaulipas Attorney General's Office were called by staff from a local hospital about the injuries sustained by the child which pointed to  abuse and murder.
On the day of the murder, the girls mother had left to work and left the child behind with her husband at home where he brutally attacked her. When the child became unresponsive and began to convulse, Oros Sanchez took her to a private physician who told him to take her to a hospital due to the severity of the injuries. Once at the hospital, the child rapist claimed that the girl had hurt herself during a fall at the house, however medical personnel did not believe the story and called authorities.
During questioning, Oros Sanchez told authorities that he had abused the girl a month before and had abused her on April 26 when she died.
Ildefonso Ortiz is an award winning journalist with Breitbart Texas you can follow him on Twitter and on Facebook.