Editor's Note: Breitbart Texas traveled to the Mexican States of Tamaulipas and Coahuila to recruit citizen journalists willing to risk their lives and expose the cartels silencing their communities.  The writers would face certain death at the hands of the various cartels that operate in those areas including the Gulf Cartel and Los Zetas if a pseudonym were not used. Breitbart Texas' Cartel Chronicles are published in both English and in their original Spanish. This article was written by "M.A. Navarro" from Ciudad Victoria.
CIUDAD VICTORIA, Tamaulipas — The raging civil war between two rival factions of the Los Zetas cartel appears to have taken a weird twist. The most recent dismembered body dumped in a street, not only included a threatening message, it also included a sex toy.
A group of unknown men drove up to a house on Thursday morning and left a black trash bag. Authorities found a dismembered body inside the trash bag that has yet to be identified.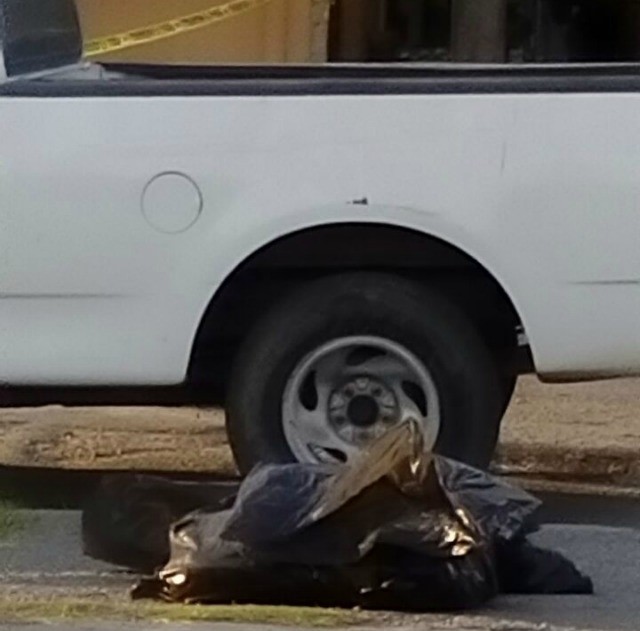 Soon after, a man calling himself Comandante Gafe of the Cartel Del Noreste (CDN) took to social media to threaten his rivals. As Breitbart Texas has been reporting since last year, two rival factions of the Los Zetas cartel have gone to war over Ciudad Victoria.  The CDN and their rivals Grupo Bravo or Vieja Escuela have been carrying out almost daily executions, beheadings, dismemberments, kidnappings and shootouts.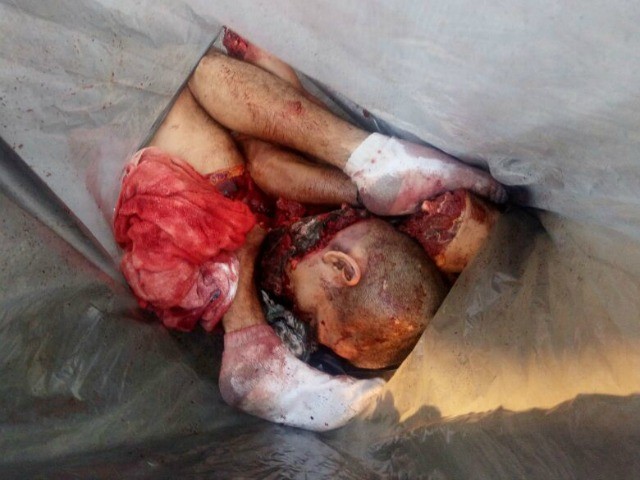 As time has passed, the war has spread to the wealthy industrial city of Monterrey, Nuevo Leon, and the border city of Nuevo Laredo, where Grupo Bravo/ Vieja Escuela recently executed a top police state commander. In addition to his role as a cop, the late commander acted as a link between the top leadership of the CDN and authorities, Breitbart Texas reported.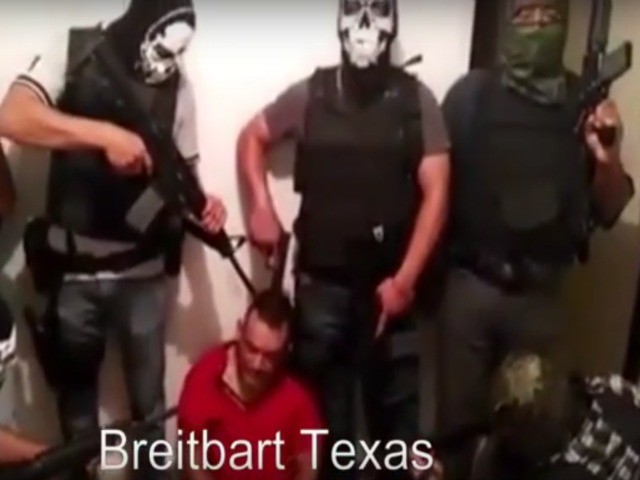 In his threats, Comandante Gafe called out a rival commander known as David "Charmin" Arellano claiming that the dismembered body had been left outside of his house and his gunmen had ransacked the place. As proof of the incursion into the empty house, Gafe posted a copy of Arellano's wedding photo.  Next to the photograph Gafe placed a sex toy that he claims to have found in the house and in a series of expletives questioned Arellano's masculinity.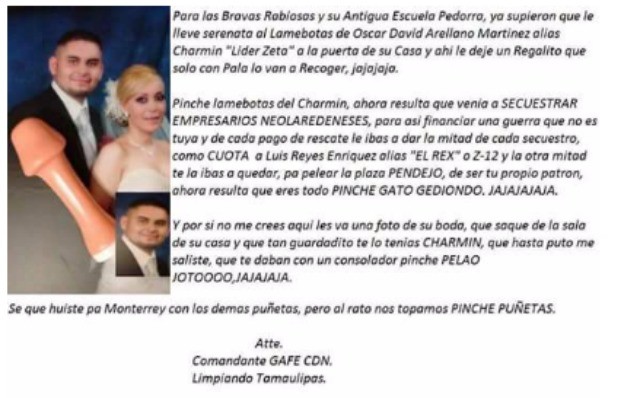 Gafe singles out Arellano in the message as the leader of the Vieja Escuela cell that has been carrying out attacks in Nuevo Laredo. It blames him for a rash of kidnappings in that city. According to the message, the income from kidnapping wealthy businessmen is sent to another Vieja Escuela cartel boss known as Luis "Rex or Z-12" Reyes Enriquez, one of the founding members of the Los Zetas.
Also on Thursday, a group of gunmen in Ciudad Victoria stormed a house in the ritzy Villarreal neighborhood. The gunmen kidnapped a man whose identity has not been revealed. The man and his captors have not been found despite a large police response. Mexican authorities have not released any information on the two cases.