CIUDAD VICTORIA, Tamaulipas — Despite the recent arrests or killings of top cartel members from two rival factions of the Los Zetas, the violence has not decreased. 
As Breitbart Texas has been reporting for more than 11 months, two rival factions of the Los Zetas cartel have been fighting for control of drug trafficking and distribution territories. One faction known as the Vieja Escuela Z has been tying to take over key regions under the control of the Cartel Del Noreste (CDN). The violence has resulted in daily kidnappings, executions, and shootouts.
This week, cartel members from the Vieja Escuela Zeta or "Grupo Bravo" faction kidnapped Fabiola Serna, a woman described as a member of the CDN. After the kidnapping, the cartel gunmen took to social media to disseminate a video where the victim is interrogated and a masked individual claims that the remains of the woman will be distributed throughout the city.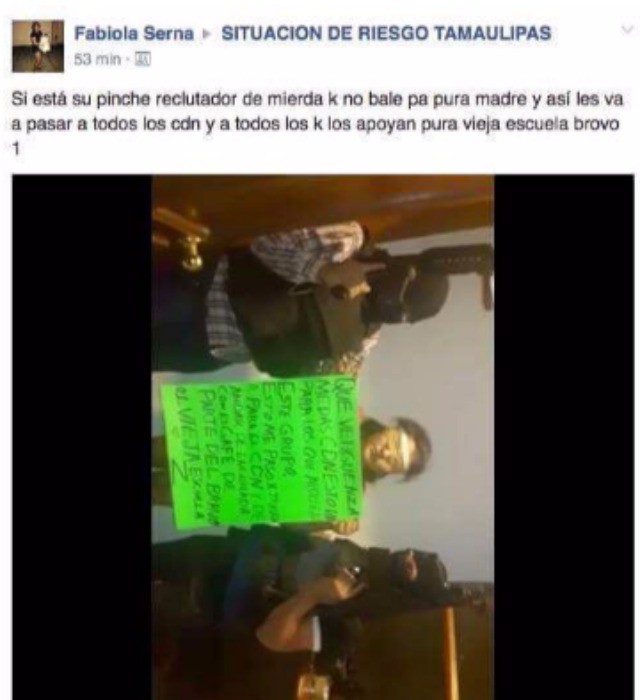 The cartel gunmen used Serna's own Facebook account to disseminate the video to various groups. Just a few hours after the video was released, authorities recovered Serna's body in the Almendros neighborhood with a poster. The message was left as a warning to those who work for the CDN.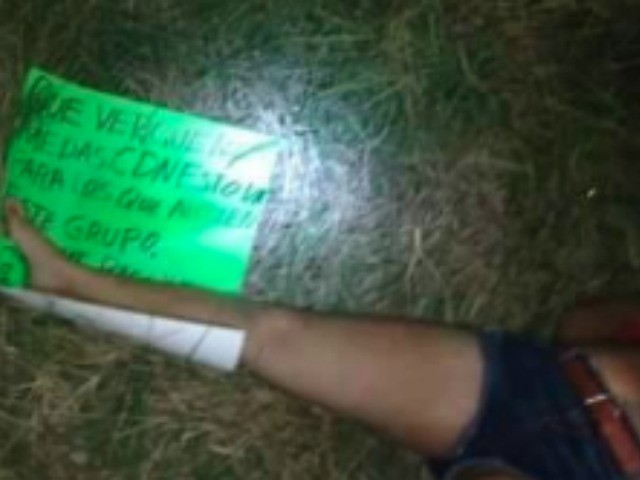 Editor's Note: Breitbart Texas traveled to the Mexican States of Tamaulipas, Coahuila and Nuevo León to recruit citizen journalists willing to risk their lives and expose the cartels silencing their communities.  The writers would face certain death at the hands of the various cartels that operate in those areas including the Gulf Cartel and Los Zetas if a pseudonym were not used. Breitbart Texas' Cartel Chronicles are published in both English and in their original Spanish. This article was written by "M.A. Navarro" from Ciudad Victoria, Tamaulipas