PIEDRAS NEGRAS, Coahuila — A regular gun buy-back held by state authorities took a unique turn when a man brought a box with seven grenades.
The gun buy-back was recently held at a plaza in the downtown area in the state capital of Saltillo where authorities offered cash and other incentives in exchange for weapons. In Mexico, the purchase and possession of weapons are heavily restricted and controlled by the army. Despite the heavy laws and regulations, drug cartels continue to have arsenals that rival those of the military.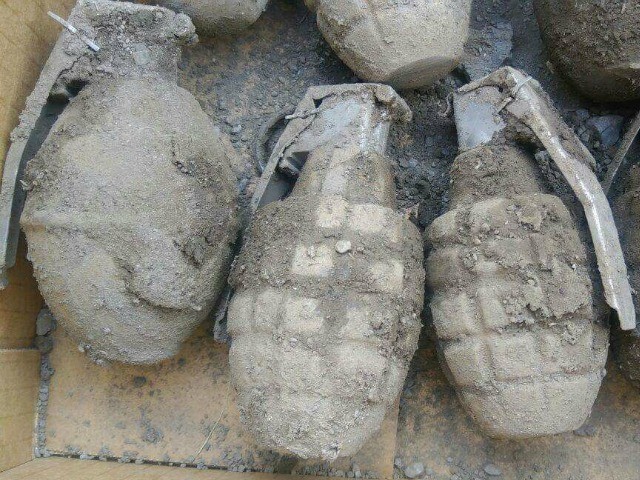 The gun buy-backs are usually held in border cities as a way to remove illegal firearms from the streets. Those who turn in the weapons avoid prosecution from weapon charges. The event took a unique turn when a man whose identity remains anonymous walked up to the military and law enforcement personnel with a box filled with grenades. Mexican soldiers took custody of them to be destroyed at a base. According to information provided to Breitbart Texas by Coahuila law enforcement authorities, the explosive devices can spread shrapnel up to 50 yards away.
Information provided to Breitbart Texas by the Coahuila government revealed that in two years, authorities have been able to purchase more than 2,000 handguns, 1,050 rifles, and more than 157 grenades–as well as other items such as ammunition and magazines.
Editor's Note: Breitbart Texas traveled to the Mexican States of Tamaulipas, Coahuila and Nuevo León to recruit citizen journalists willing to risk their lives and expose the cartels silencing their communities.  The writers would face certain death at the hands of the various cartels that operate in those areas including the Gulf Cartel and Los Zetas if a pseudonym were not used. Breitbart Texas' Cartel Chronicles are published in both English and in their original Spanish. This article was written by "J.M. Martinez" from Piedras Negras, Coahuila.