PIEDRAS NEGRAS, Coahuila — Authorities in this border city continue to look into the most recent execution of a newspaper hawker shot and dumped into the waters of the Rio Grande. This murder marks the ninth violent death in 2017.
The case began last week when authorities responded to the banks of the Rio Grande for a body that was floating therein. A group of fishermen in the area near one of the international bridges spotted the body. Rescue workers from the Red Cross arrived to the scene and were able to fish it out.
State authorities were able to identify the victim as 53-year-old Gerardo Pardo Franco. The victim had been a newspaper hawker for the local publication Zocalo. The man had been kidnapped in mid-February. Autopsy reports point to the man having been shot in the forehead.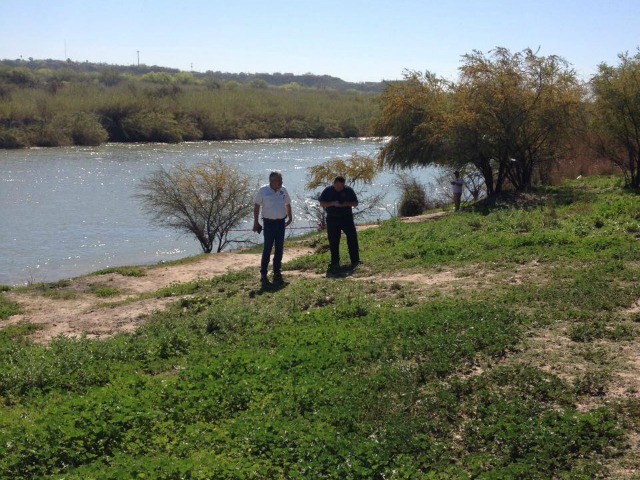 Information provided to Breitbart Texas by state authorities point to a group of hooded men having kidnapped Pardo Franco from his house in the Mundo Nuevo neighborhood. The victim's home is less than 500 yards from Eagle Pass, Texas.
Pardo Franco's murder took place just days after two junkyard employees were murdered nearby. The most recent killing marks the ninth violent death in Piedras Negras. The murder of the two junkyard employees took place on February 19 when authorities found the bodies of 40-year-old Emanuel Gonzalez Salazar and 35-year-old Daniel Gonzalez.
The two victims had been gunned down inside a house near the intersection of Simon Bolivar and Maestros Avenues.
Breitbart Texas was able to confirm with law enforcement sources that the two victims in the case were found face-down with rear cranial gunshot wounds. The method of the homicide points to a possible execution, like the ones used by organized crime members.
Editor's Note: Breitbart Texas traveled to the Mexican States of Tamaulipas, Coahuila and Nuevo León to recruit citizen journalists willing to risk their lives and expose the cartels silencing their communities.  The writers would face certain death at the hands of the various cartels that operate in those areas including the Gulf Cartel and Los Zetas if a pseudonym were not used. Breitbart Texas' Cartel Chronicles are published in both English and in their original Spanish. This article was written by "J.M. Martinez" from Piedras Negras, Coahuila.