PIEDRAS NEGRAS, Coahuila — One of the leading mayoral candidates in the upcoming election in this border city is the brother of a top boss in the ruthless Mexican Los Zetas drug cartel, while other of his relatives have spent time in U.S. federal prison on drug trafficking offenses. Piedras Negras sits immediately across the border from Eagle Pass, Texas.

Lorenzo Menera Sierra is currently running as an independent candidate for mayor in the upcoming election in this border city. The businessman turned politician claims to be running a grassroots campaign aimed at cleaning up Piedras Negras. Menera Sierra's chances are heightened by a backlash taking place throughout Mexico where voters are rallying against Mexico's Revolutionary Institutional Party (PRI), a party with a long history of corruption and ties to drug cartels.
The mayoral candidate has a dark cloud hanging over his head dealing with the criminal activities of his brother Daniel "El Danny" Menera Sierra. The candidate's brother was arrested by Mexican federal authorities in March 2015 near Monterrey, Nuevo Leon. Menera's arrest was highly publicized as then Mexico's National Security Commissioner Monte Alejandro Rubio held a press conference announcing the capture.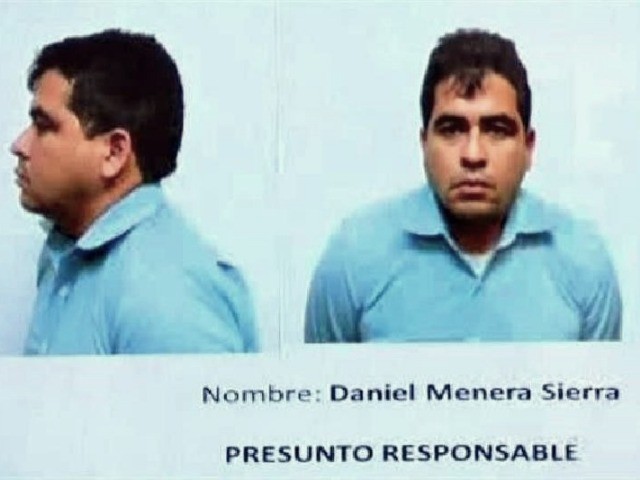 According to a news release from the arrest, Menera Sierra was described as a regional organized crime boss in northern Coahuila who operated out of Piedras Negras. The now jailed cartel boss was originally from Tiquicheo, Michoacan.
The small town in Michoacan where El Danny is from is the same city where Lorenzo Menera Sierra worked as the municipal police chief before moving to Coahuila where he now owns an irrigation supply business and claims to have been the victim of extortion attempts at the hands of the Gulf Cartel, local newspaper El Siglo De Torreon reported.  The Gulf Cartel is a criminal organization from which Los Zetas splintered out of and have been at war with since 2010.
Lorenzo Menera has been a staunch critic of Coahuila's cartel hunting police force Los GATES (Spanish acronym for SWAT) who he blames for the death of his 16-year-old son, Mexico's Proceso reported. As Breitbart Texas reported, Los GATES have been clashing with Los Zetas head on and have been largely responsible for diminishing their profile in the region. Current Piedras Negras Mayor Fernando Puron Johnston stated that the teenager's death was linked to organized crime violence and not to abuses by police forces. Both politicians have had a long standing rivalry where Puron Johnston has called out Menera Sierra on his family's criminal history
While Lorenzo Menera Sierra has not been directly linked to or named in any criminal indictment in the U.S, his brother Danny is not the only relative who has a history of drug trafficking.
According to records from the U.S. District Court in Del Rio, Francisco "Chico" Menera Sierra from Piedras Negras, was sentenced to 7 years in federal prison in 2000 on drug trafficking and conspiracy charges. Francisco Menera was released early in February 2005 and federal authorities trying to continue his probation were unable to locate him, court records revealed.
Similarly, Rufino Menera Sierra also from Piedras Negras was sentenced to 16 years and seven months in federal prison on drug trafficking and conspiracy charges in 1999.
Another relative listed in court records is Felipe "El Japo" Menera Sierra, a man who was named in a 1998 criminal indictment on drug trafficking and conspiracy charges but federal authorities closed the case after unknown gunmen executed him in Piedras Negras in 2001.
Ildefonso Ortiz is an award-winning journalist with Breitbart Texas. He co-founded the Cartel Chronicles project with Brandon Darby and Stephen K. Bannon.  You can follow him on Twitter and on Facebook.
Brandon Darby is managing director and editor-in-chief of Breitbart Texas. He co-founded the Cartel Chronicles project with Ildefonso Ortiz and Stephen K. Bannon. Follow him on Twitter and Facebook. He can be contacted at bdarby@breitbart.com.