Mexican authorities seized multiple packages of dynamite belonging to one faction of the Los Zetas cartel that operates in the border state of Tamaulipas. In addition to the explosives, authorities also seized body armor and more than a ton of marijuana stashed in the city of Mante.
Officials found the dynamite at a cartel stash house in the southern city of Mante, an area run by the Vieja Escuela Z faction of the Los Zetas Cartel. The region is about 282 miles south of the Texas border in a strategic territory used by organized crime groups.
According to information provided to Breitbart Texas by the Tamaulipas government, the stash house was in the Las Brisas neighborhood. The house belonged to recently slain Vieja Escuela plaza boss Francisco "Tom Cabezon" Garcia. As Breitbart Texas reported, Garcia was recently murdered during a prison "fight" in the Nuevo Laredo prison, a state facility near the Texas border where officials only recently transferred him.
According to authorities, multiple law enforcement agencies carried out a surveillance operation and observed a man who acted in a "suspicious fashion." Officials noticed the man carrying weapons and followed him to a house where he went inside.
Police officers raided the house and found five packages of dynamite sticks, six black bags with 2,204 pounds of marijuana, ten tactical vests with body armor, as well as ammunition for AK-47 type rifles. The suspected gunman managed to escape.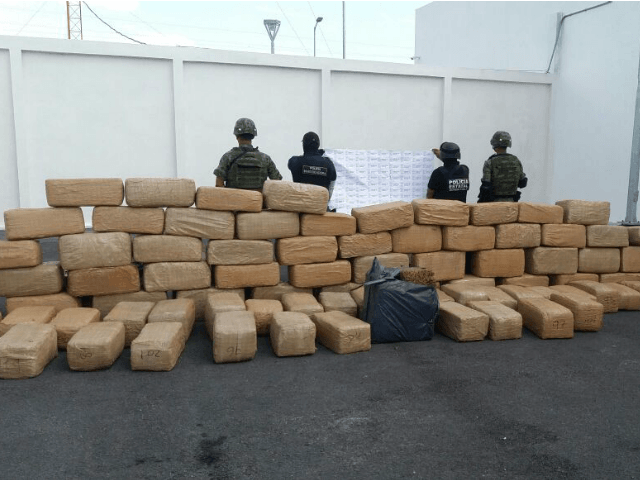 The large seizure came approximately 96 hours after the prison murder of Francisco "Tom Cabezon" Garcia inside the Nuevo Laredo prison. The detention facility is controlled by the Cartel Del Noreste faction of the Los Zetas, a rival faction that has been at war with Vieja Escuela Z.
Garcia inherited command of the Los Zetas in Ciudad Mante in April, shortly after the death of the previous leader Francisco "Pancho" Carreon. Carreon controlled the central part of Tamaulipas and numerous communities in the state of San Luis Potosi.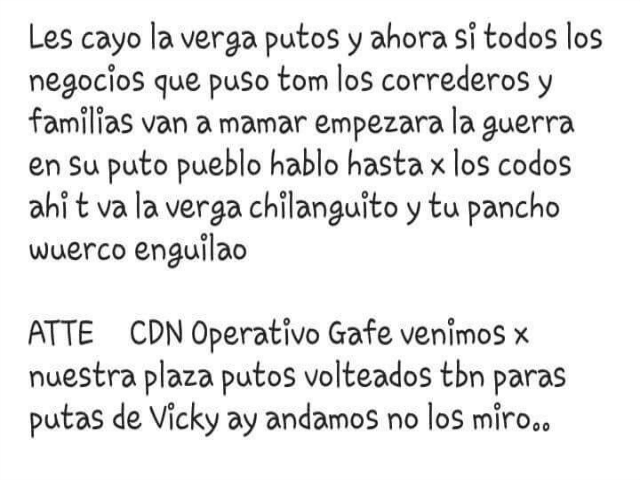 In blogs that deal with cartel activities in Tamaulipas, alleged members of the Cartel Del Noreste took credit for Garcia's death. They warned about future violence coming from information that they had extracted through Garcia's torture. The post made allusions to Garcia's operations in Ciudad Mante and Ciudad Victoria where more both factions have been waging a fierce war for control.
Editor's Note: Breitbart Texas traveled to the Mexican States of Tamaulipas, Coahuila, and Nuevo León to recruit citizen journalists willing to risk their lives and expose the cartels silencing their communities.  The writers would face certain death at the hands of the various cartels that operate in those areas including the Gulf Cartel and Los Zetas if a pseudonym were not used. Breitbart Texas' Cartel Chronicles are published in both English and in their original Spanish. This article was written by Tamaulipas'  "Francisco Morales."