Gun battles and cartel blockades finally reached Mexico City after authorities killed a local crime boss and a team of his top gunmen in one of the areas roughest suburbs. The violence came days after top government officials claimed that Mexico City is safe and that no cartels operate in the country's capital.
The violence began this week as Mexican marines moved into the Tlahuac suburb in an effort to arrest a group of street level drug dealers led by Felipe de Jesus "El Ojos" (Eyes)  Luna. When the military arrived at the Zapotitlan neighborhood they were met with heavy gunfire by a team of gunmen carrying machine guns. During the firefight, the Mexican marines killed El Ojos and seven of his gunmen.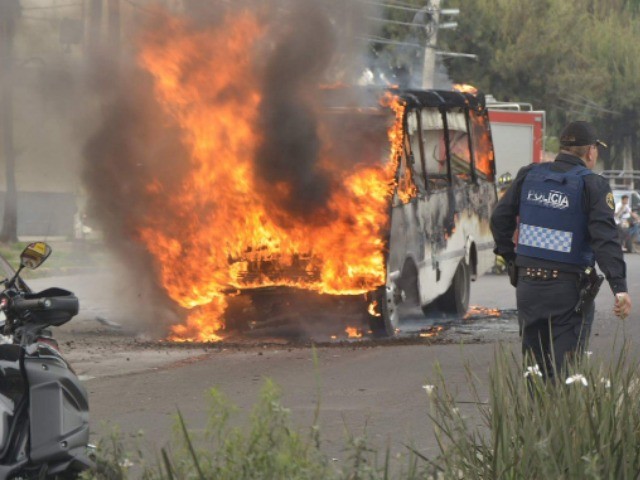 As part of their efforts to escape, dozens of motorcycle taxi drivers and bus drivers set up roadblocks and torched vehicles, tactics similar to those used by the Gulf Cartel and Los Zetas in the border state of Tamaulipas. Breitbart Texas has reported extensively on how drug cartels hijack buses and park them across main avenues in an effort to slow down military convoys during cartel gun battles.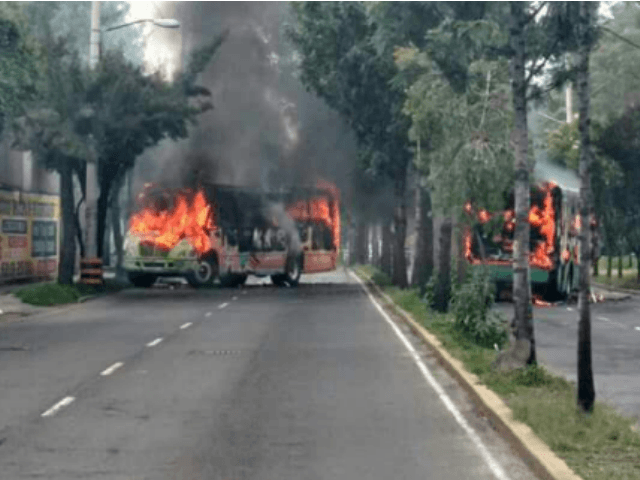 Mexican intelligence officials revealed to Breitbart Texas that the man known as Ojos is suspected of being behind the disappearance of approximately 80 victims from the region. Officials described the victims as young men who refused to work for the criminal organization.
Just one day after the fierce gun battle, Mexico City Mayor Miguel Angel Mancera claimed the group led by Ojos was not a cartel but just a gang of street level drug dealers, Milenio reported.  Mancera along with various other Mexican politicians have been publicly claiming that Mexico City is free of cartels and is considered safe.
The wild gun battle that led to El Ojos death came just days after Mexico City's Attorney General Edmundo Porfirio Garrido Osorio claimed that the security levels in Mexico City are considered "acceptable" as he touted a decrease in crime statistics, Mexico's El Universal reported.
Editor's Note: Breitbart Texas traveled to the Mexican States of Tamaulipas, Coahuila, and Nuevo León to recruit citizen journalists willing to risk their lives and expose the cartels silencing their communities.  The writers would face certain death at the hands of the various cartels that operate in those areas including the Gulf Cartel and Los Zetas if a pseudonym were not used. Breitbart Texas' Cartel Chronicles are published in both English and in their original Spanish. This article was written by Tamaulipas "M.A. Navarro" and Breitbart Texas' Ildefonso Ortiz.