GOMEZ FARIAS, Tamaulipas — Human rights activists searching for cartel victims found an extermination field used by Los Zetas to bury and incinerate at least 500 near a UNESCO-protected ecological biosphere.
The extermination field was found in the southeastern part of Tamaulipas in the rural community of Alfredo Bonfil. The area is close to El Cielo Biosphere, a protected ecological site known as Mexico's northernmost tropical forest and cloud forest region. Breitbart Texas was able to confirm through Mexican court documents that Los Zetas members confessed to operating multiple incineration sites throughout the border state.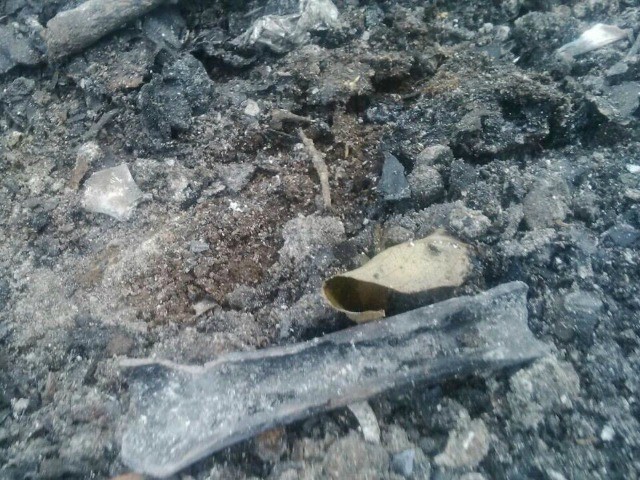 Tamaulipas is one region that has two former governors who are wanted by the U.S. Department of Justice on money laundering charges in connection with cartel bribes. Prosecutors believe that Tomas Yarrington and Eugenio Hernandez received bribes in exchange for protecting criminal organizations. Yarrington is also wanted on drug charges for actively helping Los Zetas and the Beltran Leyva Cartels after his term.
The discovery of the most recent site yielded a large number of charred human remains, said Edith Perez, a member of the human rights group "Voice and Dignity for Ours", during an interview with Breitbart Texas. While the area had previously been searched by state authorities, the human rights group was able to get help from Mexican federal investigators to search some spots described by a Los Zetas regional boss during one of his court hearings.
The human rights group that carried out the search is based out of the Mexican state of San Luis Potosi by relatives and friends of cartel victims who disappeared in Tamaulipas while their loved ones traveled through the state.
The new information that led to the discovery came from statements made by Enrique "Ricky" Santillan, who confessed to personally having ordered or taken part in more than 500 murders and incinerations.  For close to 11 years, Santillan spread terror through the rural communities in the southern part of Tamaulipas. In addition to overseeing the smuggling of large drug shipments, Santillan, along with his right-hand man Francisco "Pancho" Carreon, oversaw ransom kidnappings.
Court documents obtained by Breitbart Texas revealed that other Los Zetas members claimed to have incinerated kidnapped victims in the rural communities that lead to the border state of Nuevo León. Breitbart Texas has reported at length on other Los Zetas killing fields where the cartel was able to kidnap, murder, and incinerate more than 300 in the Mexican border state of Coahuila with complete impunity. Half of those victims were incinerated in the state prison at the border city of Piedras Negras.
Editor's Note: Breitbart Texas traveled to the Mexican States of Tamaulipas, Coahuila, and Nuevo León to recruit citizen journalists willing to risk their lives and expose the cartels silencing their communities.  The writers would face certain death at the hands of the various cartels that operate in those areas including the Gulf Cartel and Los Zetas if a pseudonym were not used. Breitbart Texas' Cartel Chronicles are published in both English and in their original Spanish. This article was written by Tamaulipas 's "Francisco Morales"