CIUDAD MANTE, Tamaulipas — A regional leader of the Los Zetas Cartel died during in a shootout with state cops in the city of Xicotencatl on the southeast end of Tamaulipas.
The criminal has been identified as Ricardo "El Calo" Carreon Olvera, the regional leader of a Los Zetas Cartel in Ciudad Mante–a role he inherited after his brother, Francisco "Pancho" Carreon Olvera, died in a shootout with Mexican Marines in April.
El Calo's cell was loyal to the Vieja Escuela Zeta faction after that group splintered and began fighting with another faction of former Los Zetas called Cartel Del Noreste (CDN). As Breitbart Texas reported for more than a year, the CDN and the Vieja Escuela Z are waging a fierce war for territories that unleashed a wave of terror filled with executions, decapitations, kidnappings, and shootouts.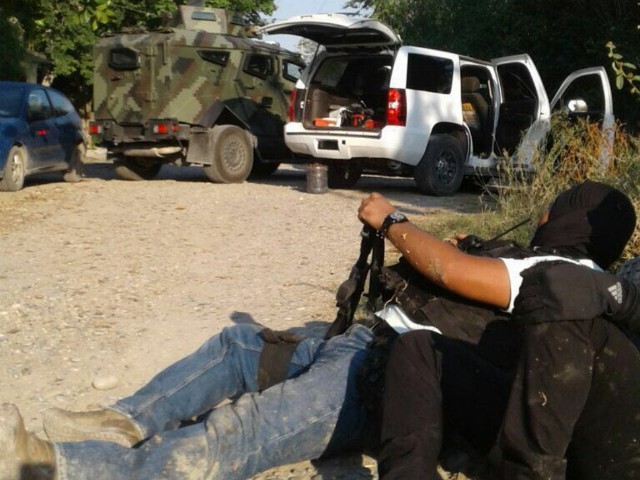 The fierce gun battle where El Calo died began when state investigators tried to arrest him in the town of Xicotencatl, but he resisted. State authorities were looking for El Calo on warrants charging him with extortion and organized criminal activity. After the shootout, six of his gunmen surrendered as authorities seized multiple weapons, ammunition, baggies with cocaine, marijuana, and an armored SUV.
Tamaulipas investigators were the first to receive gunfire during the raid on El Calo's property when his shoters spotted the arriving patrol vehicles. The investigators called for backup from state authorities and tried to fight off the attack but, after being overwhelmed in numbers, they called for help from the Mexican military. After a short but intense battle, the gunmen turned themselves in and authorities confirmed El Calo's death.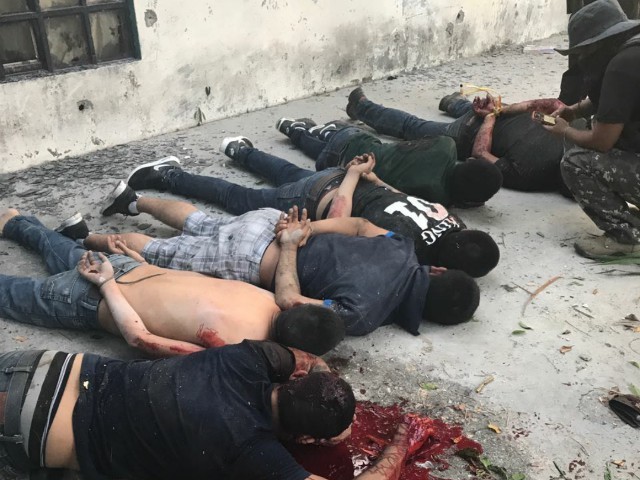 The fallen cartel leader's cell controlled the southeast part of Tamaulipas, including the cities of Llera, Mante, Xicontencatl, Ocampo, Antiguo Morelos and the borders with San Luis Potosi. The criminal activities carried out by El Calo's cell include extorting sugarcane growers and local ranchers, kidnapping, and the sale of alcohol and drugs in bars.
Editor's Note: Breitbart Texas traveled to the Mexican States of Tamaulipas, Coahuila, and Nuevo León to recruit citizen journalists willing to risk their lives and expose the cartels silencing their communities.  The writers would face certain death at the hands of the various cartels that operate in those areas including the Gulf Cartel and Los Zetas if a pseudonym were not used. Breitbart Texas' Cartel Chronicles are published in both English and in their original Spanish. This article was written by "Francisco Morales", "M.A. Navarro" and "J.A. Espinoza" from Tamaulipas.