MONTERREY, Nuevo Leon — One of the regional leaders of Los Zetas cartel is now in a state prison facing various charges related to his group's violence. The criminal known as Comandante Gafe is responsible for a series of threats and attacks following the sexual assault of one of his aides, which was video recorded and made public.
Alejandro "El Gafe" Vasquez Araujo, 29, was sent to the Topo Chico Prison under an order by a judge so that the Nuevo Leon Attorney General's Office can continue investigating a series of kidnappings, torture, and executions linked to the Cartel Del Noreste (CDN) faction of Los Zetas that continues to operate in Nuevo Leon and in Tamaulipas. As Breitbart Texas reported, El Gafe is one of the names used to sign narco-banners and threats left behind in executions carried out by CDN gunmen.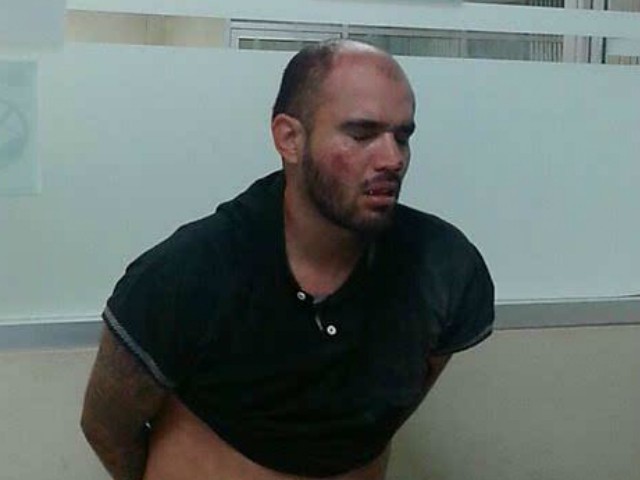 At the start of the year, "El Gafe's" name became began to gain notoriety within the CDN when he signed multiple banners that were used in gory crime scenes involving former ally, Vieja Escuela Zeta. 
Following his arrest, Nuevo Leon authorities are now investigating the reach of El Gafe who was recently collared along with 30-year-old Miguel Alejandro Godinez Martinez. The arrests came after a shootout and a short chase where a local police officer from the town of Guadalupe was injured. 
In March, El Gafe once again began to issue out threats through banners following the sexual assault of his aides at the hands of their rivals. Breitbart Texas reported on the humiliations suffered by Daniel Gustavo "El Muletas" Valencia Trevino, who along with other gunmen from the CDN, were being held at a prison in Nuevo Leon.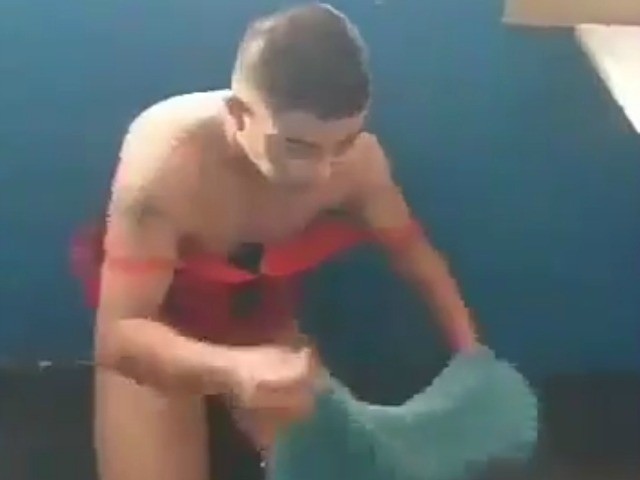 The humiliation of watching his assistants clean the prison floor in women's lingerie and at his gunmen being forced to perform sexual favors unleashed the fury of El Gafe, who offered a $50,000 reward for the head of a local cartel leader who operated inside the prison in Apodaca, Nuevo Leon, where the video was recorded. The video revealed how cartel gunmen forced El Muletas to perform oral sex on his rivals, Breitbart Texas reported.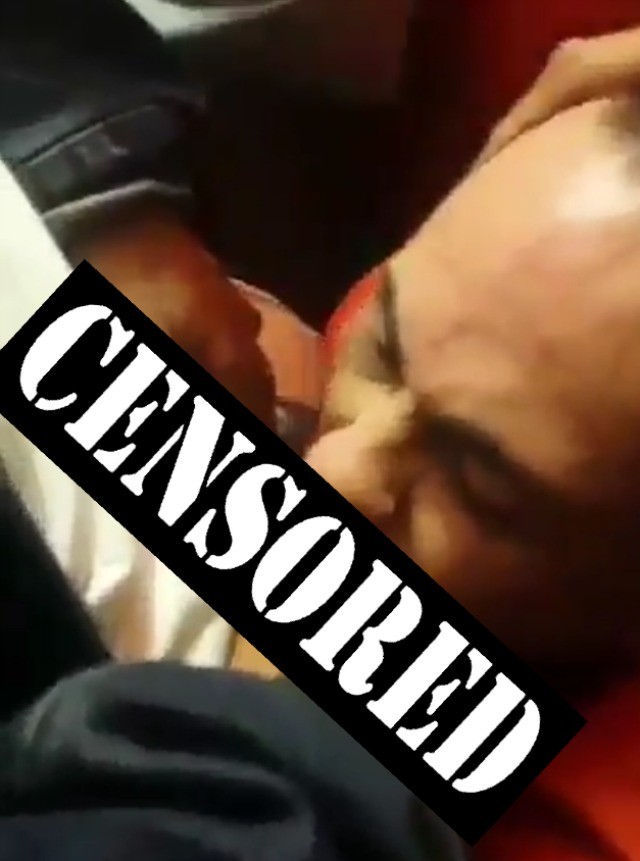 Responding to the affront, El Gafe hung various banners throughout Nuevo Leon where he offered a cash reward for the head of a local kingpin called "El Pelon" from Apodaca. 
Editor's Note: Breitbart Texas traveled to the Mexican States of Tamaulipas, Coahuila, and Nuevo León to recruit citizen journalists willing to risk their lives and expose the cartels silencing their communities.  The writers would face certain death at the hands of the various cartels that operate in those areas including the Gulf Cartel and Los Zetas if a pseudonym were not used. Breitbart Texas' Cartel Chronicles are published in both English and in their original Spanish. This article was written by Tony Aranda from Nuevo Leon.