The power vacuum felt following the arrest of a top regional cartel boss is likely to cause a spike–or at least sustain–the ongoing violence rocking the Mexican border state of Chihuahua.
Recently, state authorities announced the capture of Julio Cesar "El Tigre" Escargega Murillo, a man known as the leader of the Sinaloa Cartel cell called Gente Nueva del Tigre. The arrest of the regional kingpin was carried out by a squad of state police officers in the town of Cuauhtemoc.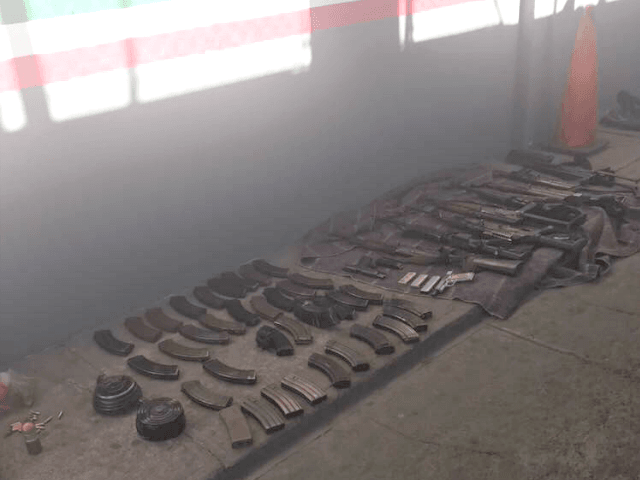 Escarcega is the son of  Cipriano "Pano" Escarcega Aranda, the police chief in the town of Carichi. El Pano was recently kidnapped presumably by members of the Juarez Cartel, the sworn enemies of Gente Nueva.
During the arrest, Escarcega Murillo, who also goes by the name "El 109" or "El Comandante", was spotted driving a Jeep Cherokee along with five of his men carrying several machine guns and grenade launchers. One of the gunmen is underage and faces charges as a juvenile. El Tigre and his four adult gunmen are facing federal weapons and criminal activity charges.
While El Tigre is wanted by Mexican federal authorities on various charges in relation to his role as a kingpin, in Chihuahua, state prosecutors charged him in connection with the kidnapping of three men and two underage teen males in 2015.
The kidnapping victims were taken from various parts of Cuauhtemoc in December 2015 for torture at a warehouse. The victims were abused to extract information regarding the murder of a taxi driver.
The Sinaloa cell, Gente Nueva del Tigre, is actively fighting factions of the Juarez Cartel called "La Linea" and "Los Aztecas or Barrio Azteca", Breitbart Texas reported. Control of key smuggling routes through Chihuahua into West Texas is the primary prize.
Robert Arce is a retired Phoenix Police detective with extensive experience working Mexican organized crime and street gangs. Arce has worked in the Balkans, Iraq, Haiti, and recently completed a three-year assignment in Monterrey, Mexico, working out of the Consulate for the United States Department of State, International Narcotics and Law Enforcement Program, where he was the Regional Program Manager for Northeast Mexico (Coahuila, Tamaulipas, Nuevo Leon, Durango, San Luis Potosi, Zacatecas.)