MONTERREY, Nuevo León – One of the regional leaders for one of the most violent cartels in Mexico was nearly released after federal and state authorities could not come to an agreement on jurisdiction. Finally, the State of Tamaulipas was able to take him on an old drug trafficking warrant from 2014. The drug lord did not have any current investigations nor charges against him for his role with the cartel.
Federal and state authorities from Nuevo Leon and Tamaulipas kept passing off the case to each other until one eventually took custody of the drug lord and charged him with possession of marijuana and methamphetamine for distribution purposes.
Known as "Wero Texas," Ivan Eduardo Hernandez Rodriguez, 28, is considered the regional leader for a faction of Los Zetas Cartel Del Noreste (Northeastern Cartel). Mexican law enforcement sources revealed to Breitbart Texas that as one of the top CDN commanders, Hernandez is believed to have ordered extortions, kidnappings, and murders in southern Tamaulipas.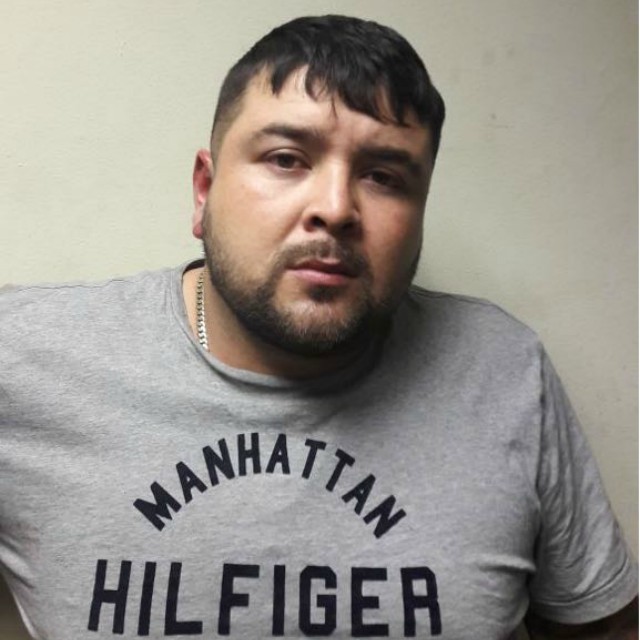 An after-action report from the police department in Escobedo, Nuevo Leon, leaked to Breitbart Texas reveals that "Wero Texas" was arrested after he crashed his GMC pickup against highway overpass in that city. At the time of the arrest, authorities also detained 22-year-old Miguel Jair; both men had a cocaine baggie and three packets of crystal methamphetamine. Prior to the arrest, the pair tried to flee police. Authorities claim that both suspects were not armed at the time.
According to the report, Hernández told police that he was a leader for the CDN. Authorities were also able to find his criminal history and learned that he spent time at a prison in Tamaulipas in 2014 on drug charges.
Law enforcement sources revealed that despite being considered a cartel leader, federal authorities showed no interest in taking the case–claiming that Hernandez was not armed and the amount of drugs was considered minor. The same sources revealed that for an unknown reason, Hernandez did not have any pending federal charges or active investigations.
A source from the Nuevo León Attorney General's Office revealed to Breitbart Texas that there were also some barriers following the arrest because the amount of drugs is considered to be small and would not allow him to be held without bond, even though "Wero Texas" is believed to be a top cartel operator in Ciudad Victoria and Padilla, Tamaulipas. The source also revealed that Hernandez did not have active warrants against him at the state level. In Tamaulipas, Hernandez did not have any active cases against him.
"He did not have weapons on him at the time of his arrest, only a small amount of drugs," the source revealed. "His criminal activities are largely considered rumors because of the lack of formal complaints against him."
Although there was tension between the federal and state authorities of both Tamaulipas and Nuevo León, Tamaulipas finally took the suspect after finding a warrant for his re-arrest from a 2014. Since the crime is considered a felony, authorities were able to hold him without bond.
Editor's Note: Breitbart Texas traveled to the Mexican States of Tamaulipas, Coahuila, and Nuevo León to recruit citizen journalists willing to risk their lives and expose the cartels silencing their communities.  The writers would face certain death at the hands of the various cartels that operate in those areas including the Gulf Cartel and Los Zetas if a pseudonym were not used. Breitbart Texas' Cartel Chronicles are published in both English and in their original Spanish. This article was written by Tony Aranda from Nuevo León.