MORELIA, Michoacan — A team of gunmen kidnapped a mayoral candidate for a rural municipality in Michoacan. The candidate is the wife of a former mayor of the same town who is currently for their involvement in the cartel-ordered murder and incineration of 10 local students.
This week, a team of gunmen riding in a luxury SUV kidnapped Maria De Lourdes Torres Diaz in downtown Alvaro Obregon. De Lourdes is a candidate for the leftist party MORENA and the Worker's Party (Partido del Trabajo). Soon after, state authorities set off a large-scale operation that included roadblocks and searches to locate De Lourdes, however, the efforts were not successful.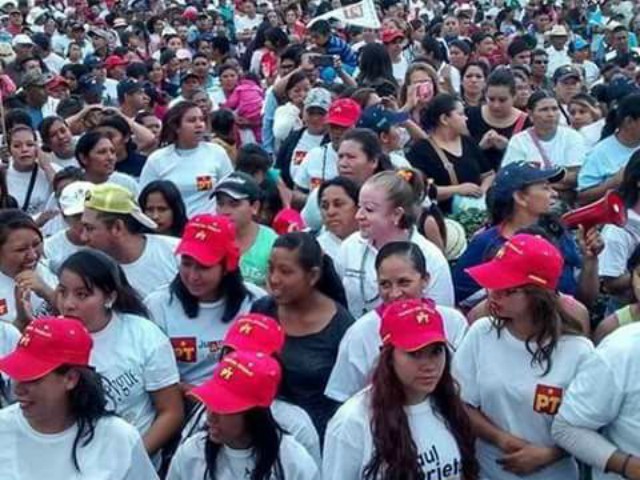 De Lourdes is the wife of Juan Carlos Arreygue Nuñez, the former mayor of Alvaro Obregon who has been inside a Mexican prison since July 2016 after being linked to the kidnapping, murder, and incineration of 10 local students whose charred remains were recovered in the rural town of Cuitzeo. Arreygue Nuñez has a long history of ties to cartels, including La Familia Michoacana. Information leaked to Breitbart Texas by Mexican law enforcement sources revealed that Arreygue Nuñez owns a ranch called "Santa Fe" that in 2008, was used by various rival cartels to hold a summit where a truce of sorts was discussed unsuccessfully. 
Editor's Note: Breitbart Texas traveled to the Mexican States of Tamaulipas, Coahuila, Nuevo León and other areas to recruit citizen journalists willing to risk their lives and expose the cartels silencing their communities. Breitbart Texas' Cartel Chronicles are published in both English and in their original Spanish. This article was written by Jose Luis Lara, a former leading member who helped start the Self-Defense Movement in Michoacán.