REYNOSA, Tamaulipas — Thirteen factory workers riding a bus to work were injured after they were caught in cartel crossfire. The shootout took place a short distance from the international bridge that connects Reynosa with Pharr, Texas.

 
Two rival factions of the Gulf Cartel are clashing throughout the streets of Reynosa for regional control. In one of the most recent firefights, rival teams of gunmen were fighting outside the LG and Panasonic manufacturing plants not far from one of the international bridges when the bus full of workers was hit. According to information released to Breitbart Texas by the Tamaulipas government, the bus driver was moving along one of the city's main avenues and did not notice the battle until he was almost in front of it. The driver tried to avoid the fight at a high speed but was caught in the middle of the two factions as they exchanged fire.  Of the 13 workers caught by the gunfire, two were listed in serious condition. 
The shootout was just one of several gun battles taking place throughout the week in Reynosa. Cartel gunmen hijacked trucks, buses, and passenger vehicles to set up roadblocks to slow Mexican law enforcement vehicles in the process. Amid those blockades, cartel gunmen torched a convenience store to cause more chaos as part of a getaway.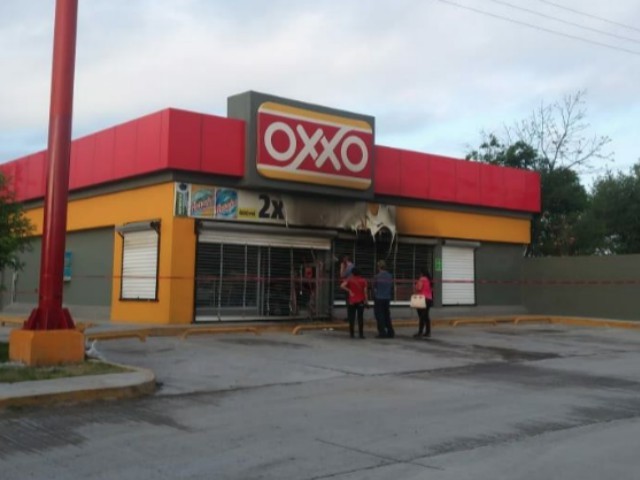 The fighting spread throughout the city where rival convoys of gunmen hunted each other and clashed with Mexican law enforcement forces. During those shootouts, three cartel gunmen died.
As Breitbart Texas reported, the shootout follows a fierce power struggle within the Gulf Cartel for control of Reynosa. For more than a year, the fighting led to more than 495 casualties. 
Editor's Note: Breitbart Texas traveled to the Mexican States of Tamaulipas, Coahuila, and Nuevo León to recruit citizen journalists willing to risk their lives and expose the cartels silencing their communities.  The writers would face certain death at the hands of the various cartels that operate in those areas including the Gulf Cartel and Los Zetas if a pseudonym were not used. Breitbart Texas' Cartel Chronicles are published in both English and in their original Spanish. This article was written by "A.C. Del Angel" from Tamaulipas.