HIDALGO, Texas — U.S. authorities and the border state of Tamaulipas kicked off a new program that creates a U.S. based tip-line for callers from Mexico to provide information on the cartel members and their activities.
The new program is the first time that multiple U.S. agencies under the Departments of Homeland Security, State, and Justice, known as Joint Task Force West,  will be working with the Tamaulipas government directly to share information on leading cartel figures in the region.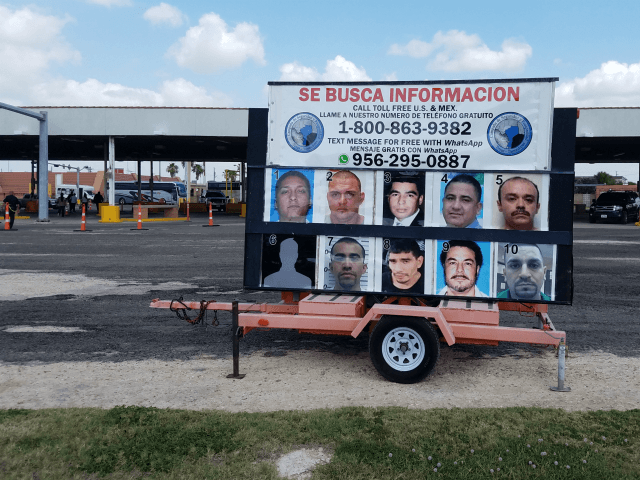 The announcement of the program called Campaña de Seguridad y Prosperidad (Security and Prosperity Campaign), took place at the Hidalgo-Reynosa International bridge where Tamaulipas Governor Francisco Cabeza de Vaca and the U.S. Border Patrol Chief for the Rio Grande Valley and commander for Joint Task Force West, spoke with Breitbart Texas and other news outlets.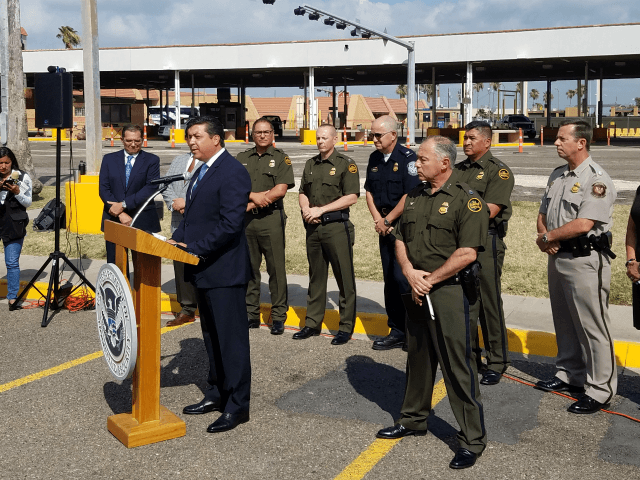 In the past, the Tamaulipas government tried to implement a tip line targeting three Gulf Cartel bosses who at the time were responsible for most of the violence in Reynosa, Breitbart Texas reported. The new program allows for those who may not trust law enforcement in Mexico to share information to a U.S. line.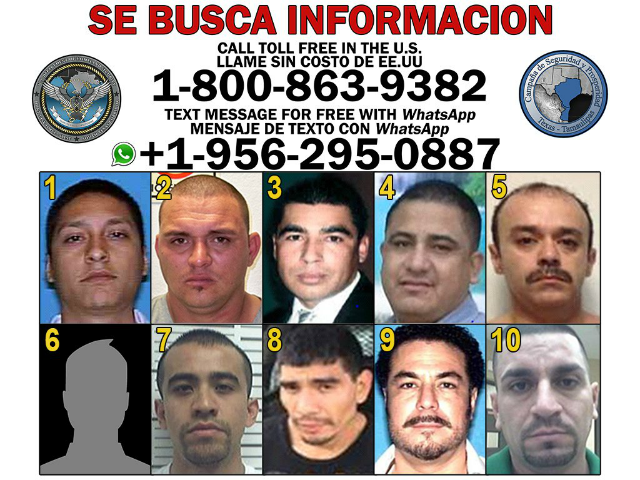 The 10 initial targets of the campaign include leaders of various factions of the Gulf Cartel and Los Zetas, called Cartel Del Noreste. Some of the individuals on the program's wanted list include: 1) Juan Gerardo "El Huevo" Treviño Chavez, 2) Luis Miguel "El Flaco Sierra" Mercado Flores, 3) Jose Alfredo "El Contador" Cardenas Martinez, 4) Luis Alberto "Pelochas" Blanco Flores,  5) Petronilo "Panilo" Moreno Flores, 7) Juan Miguel "Miguelito" Lizardi Castro, 9) Andres "El Pause" Martinez Granados, 9) Agustin Ordorica Flores, and 10) Luis Bravo Bautista Ramirez. 
During the event, Cabeza de Vaca said the cartels operate on both sides of the border with the drugs and humans moving north while weapons and cash move south, thus needing both countries to work together. 
During the event, Padilla said that cartels evolved past drug and human smuggling organizations by diversifying into the theft of fuel, kidnapping, extortion, money laundering, and other crimes, thus blurring their operational lines and needing a different approach to target them. 
Ildefonso Ortiz is an award-winning journalist with Breitbart Texas. He co-founded the Cartel Chronicles project with Brandon Darby and Stephen K. Bannon.  You can follow him on Twitter and on Facebook. He can be contacted at Iortiz@breitbart.com.
Brandon Darby is managing director and editor-in-chief of Breitbart Texas. He co-founded the Cartel Chronicles project with Ildefonso Ortiz and Stephen K. Bannon. Follow him on Twitter and Facebook. He can be contacted at bdarby@breitbart.com.