Mexican authorities arrested two men identified as top money laundering associates of Cartel Jalisco Nueva Generacion–one of the most violent criminal organizations in the country.
This week, the Mexican Army and Federal Police raided a home in Zapopan, Jalisco. The targets of the raid were Arnulfo Gonzalez Valencia and his brother Ulises Jovani Gonzalez Valencia; both men are alleged leaders of the money laundering criminal organization known as Los Cuinis, a close ally of CJNG. Federal law enforcement agencies in the U.S. describe Los Cuinis as the financial wing of CJNG and able to launder billions for both criminal organizations.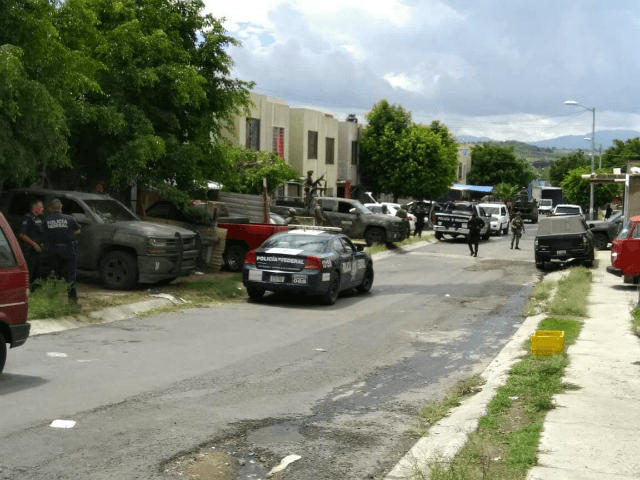 The U.S. Department of Treasury has added Los Cuinis and their operators to the Kingpin Designation list, meaning that U.S. citizens are unable to conduct any businesses with the identified members or their businesses. The Valencia brothers are related to Rosalinda Gonzalez Valencia, the wife of CJNG supreme leader Nemesio Oseguera Cervantes. As Breitbart Texas reported, Rosalinda Gonzalez Valencia was recently arrested in Jalisco.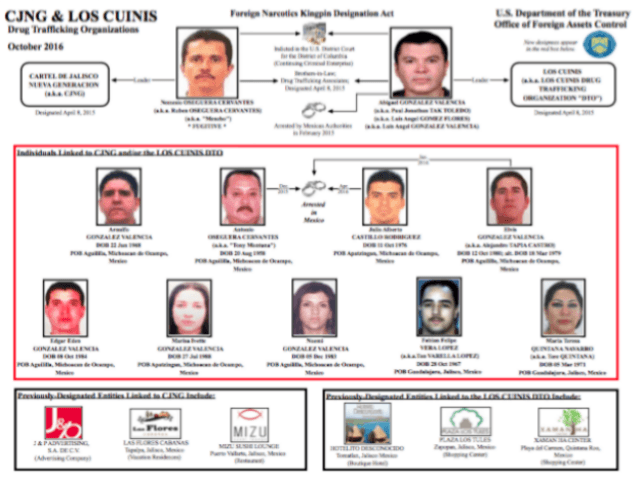 In recent years, Los Cuinis and CJNG became one of the most powerful criminal organizations in Mexico. Los Cuinis largely focuses on setting up multiple business fronts while CJNG expands the criminal empire through brute force and corruption. As Breitbart Texas reported, CJNG employed former Central American terrorists from FARC to train their gunmen in the use of improvised IEDs and other tactics.
Editor's Note: Breitbart Texas traveled to the Mexican States of Tamaulipas, Coahuila, and Nuevo León to recruit citizen journalists willing to risk their lives and expose the cartels silencing their communities.  The writers would face certain death at the hands of the various cartels that operate in those areas including the Gulf Cartel and Los Zetas if a pseudonym were not used. Breitbart Texas' Cartel Chronicles are published in both English and in their original Spanish. This article was written by "J.M. Martinez" from Coahuila, Tony Aranda from Nuevo León, and Jose Luis Lara, a former leading member who helped start the Self-Defense Movement in Michoacán