The Tamaulipas government confirmed the arrest of five cartel gunmen who they linked not only to drug trafficking, kidnapping, and extortion. The five also allegedly carried out a series of political stunts aimed at trying to make residents believe that a political party was buying votes.
State police officers arrested the five gunmen this week in the Boulevard Colosio area of the border city of Nuevo Laredo. The gunmen were riding in two SUVs at the time of the arrest. authorities identified the gunmen as Christian Rafael "N", Pedro "N", Misael "N", Lázaro "N" y Carlos Alfredo "N". 
Nuevo Laredo is located immediately south of Laredo, Texas, and is the stronghold of the Cartel Del Noreste faction of Los Zetas. The CDN has been using the Nuevo Laredo-Laredo region as a busy smuggling corridor due to the lack of physical barriers that make it easy for smugglers to move their shipments into the city.
At the time of their arrest, authorities seized three rifles, two handguns, three suppressors, several ammunition magazines, close to 500 ammunition rounds, and a hat with the CDN letters in the front. Authorities investigated the gunmen in connection to a series of recent incidents where random individuals were kidnapped, stripped, painted in blue, and paraded along local plazas.  The gunmen tried to claim that the victims had been campaign workers who had been caught buying votes.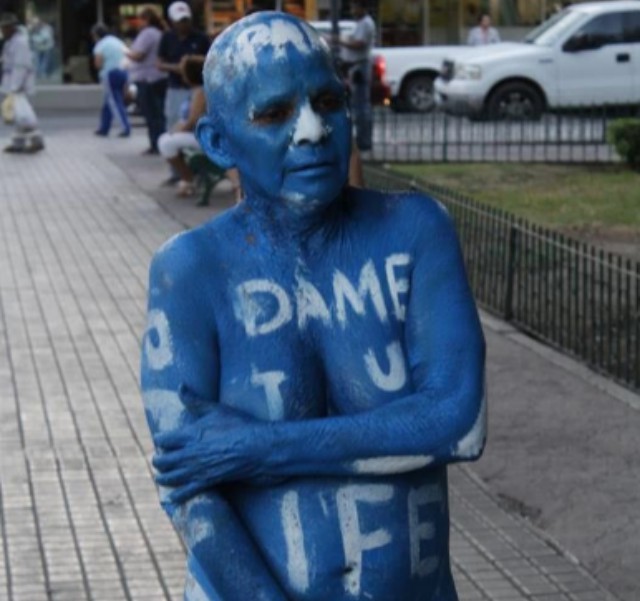 The move was a political stunt where the gunmen tried to pass off their victims as members of Mexico's National Action Party who had been caught buying votes. In reality, the victims had been unsuspecting passerby's.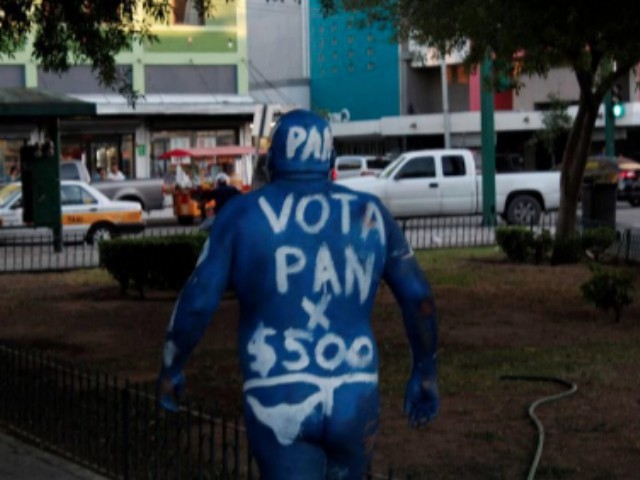 The gunmen are also accused of being the ones responsible for extorting tourists from the U.S. who had been traveling through Nuevo Laredo.
Editor's Note: Breitbart Texas traveled to the Mexican States of Tamaulipas, Coahuila, and Nuevo León to recruit citizen journalists willing to risk their lives and expose the cartels silencing their communities.  The writers would face certain death at the hands of the various cartels that operate in those areas including the Gulf Cartel and Los Zetas if a pseudonym were not used. Breitbart Texas' Cartel Chronicles are published in both English and in their original Spanish. This article was written by "A.C. Del Angel" from Tamaulipas and "J.M. Martinez" from Coahuila.