MONTERREY, Nuevo León — Mexican authorities found 161 migrants from Central America locked inside a tractor-trailer in the southern part of this border state.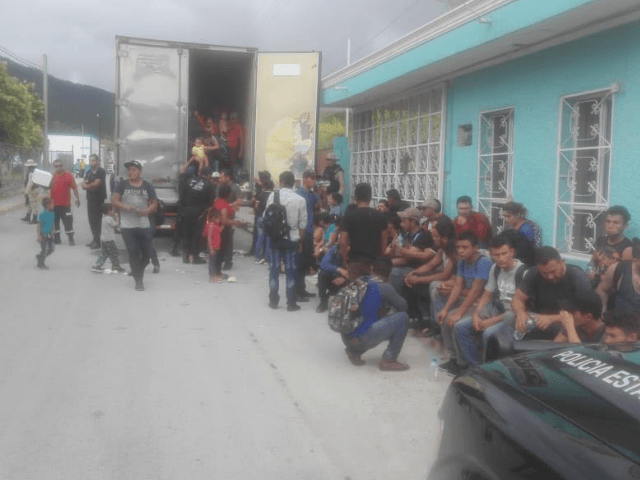 The detention took place over the weekend in the Ascension neighborhood of Aramberri. Agents with the Nuevo León Fuerza Civil police unit stopped a tractor-trailer and found 161 individuals–including 6 unaccompanied minors–inside. The police officers arrested two men from the state of Tabasco who were driving the truck and leading the smuggling attempt.
The officers requested local backup to help guard the migrants until they could be taken by Mexican immigration authorities. There were 39 families from Guatemala, El Salvador, and Honduras, as well as six Central American children traveling alone.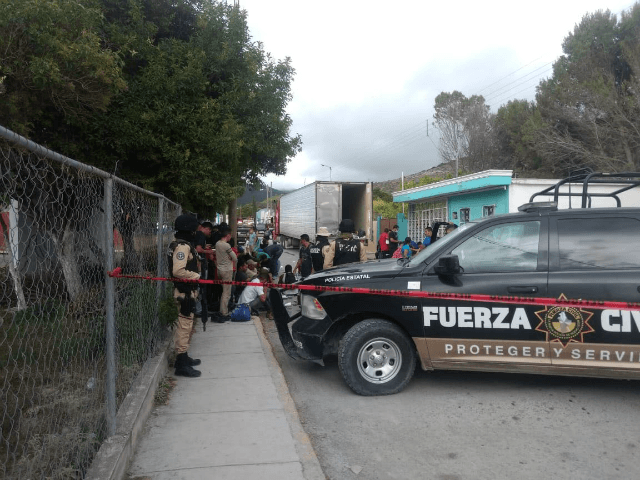 Law enforcement information provided to Breitbart Texas revealed the group paid approximately $2,500 USD per person to start the trip in the truck and would be paying anothee $2,500 to $4,000 at the border in order to cross the Rio Grande. The failed smuggling operation appears to follow a growing trend where criminal organizations are circumventing the states of Tamaulipas and Veracruz, two regions seeing a dramatic spike in violence as rival cartels fight for local control.
Editor's Note: Breitbart Texas traveled to the Mexican States of Tamaulipas, Coahuila, and Nuevo León to recruit citizen journalists willing to risk their lives and expose the cartels silencing their communities.  The writers would face certain death at the hands of the various cartels that operate in those areas including the Gulf Cartel and Los Zetas if a pseudonym were not used. Breitbart Texas' Cartel Chronicles are published in both English and in their original Spanish. This article was written by Tony Aranda from Nuevo León.