MONTERREY, Nuevo León — Cartel connected human smugglers stuffed close to 120 Central American migrants inside a tractor-trailer in an attempt to get them to the Texas border. State police officers stopped the truck and got medical services to 38 severely dehydrated children who were part of the group.
The operation began this week along the highway that connects Monterrey and Reynosa, near the town of General Bravo. Agents with Nuevo León's Fuerza Civil came across a tractor-trailer that was blocking traffic. According to information provided to Breitbart Texas by state authorities, when police approached the vehicle they found nearly 120 migrants including pregnant women and children who had been stuffed in a tractor trailer. The group consisted of 81 adults and 38 minors including several unaccompanied children.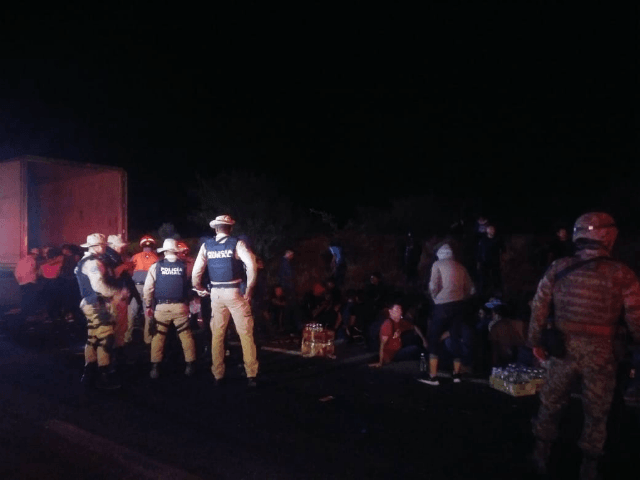 State Authorities with the help of Mexican military police called for emergency services after noticing that some of the migrants appeared to be severely dehydrated. State police also arrested the truck driver who they identified as 42-year-old Miguel Vargas Cuellar. He is facing human smuggling charges. Police rushed one of the pregnant women to a local hospital in serious condition, while paramedics tended to the other migrants at the scene. Authorities revealed that 100 of the migrants needed various levels of care connected to extreme dehydration.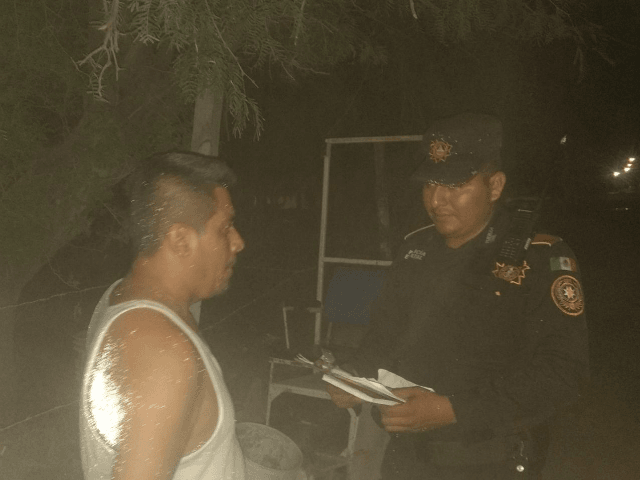 Police turned the migrants over to the care of Mexico's National Immigration Institute to determine if they are in the country legally or if they will begin deportation proceedings.
The discovery of 119 migrants in a trailer comes just weeks after in a similar case, where Breitbart Texas reported, authorities in Nuevo Leon found 161 migrants also stuffed inside a tractor-trailer that was headed for the Texas border.
Editor's Note: Breitbart Texas traveled to the Mexican States of Tamaulipas, Coahuila, and Nuevo León to recruit citizen journalists willing to risk their lives and expose the cartels silencing their communities.  The writers would face certain death at the hands of the various cartels that operate in those areas including the Gulf Cartel and Los Zetas if a pseudonym were not used. Breitbart Texas' Cartel Chronicles are published in both English and in their original Spanish. This article was written by Tony Aranda from Nuevo León.