The murders of two cartel gunmen inside a Mexican border state prison 24 hours after their arrival shows the control criminal organizations have behind bars in Tamaulipas. Officials have been working to cover up details of the case.
This week, 29-year-old Luis Gerardo "El Gera" Perez Andrade and 30-year-old Jesus Uriel "El Chuy" Briones Muñiz, two men identified as hitmen for the Cartel Del Noreste faction of Los Zetas, died at the hands of inmates with the Gulf Cartel. The assassins used makeshift shanks in an area of the facility meant to keep warring cartels separated.
On the day of the murders, authorities arrested a Gulf Cartel member identified as Nestor Adrian "El Pelon" Vázquez Lozaya, who is believed to be one of the assassins. El Pelon had been in prison since 2019 on kidnapping charges.
El Gera and El Chuy entered the prison on January 18 along with 10 other members of the CDN-Los Zetas who are identified as a cell of gunmen carrying out attacks, murders, kidnappings, and extortion in central Tamaulipas.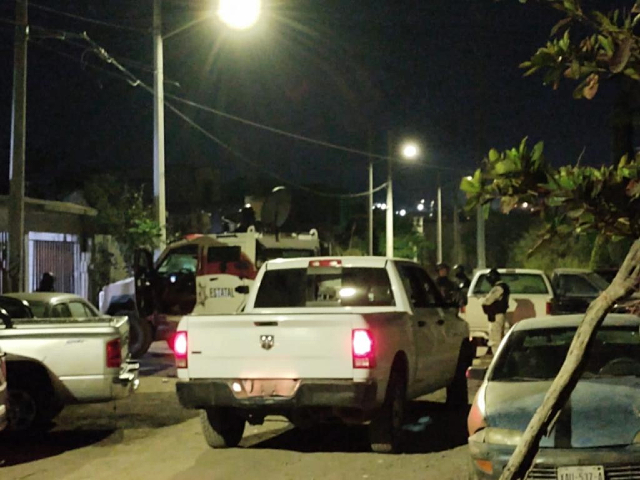 Earlier in the week, the Tamaulipas Attorney General's Office issued a statement announcing the arrest of the 12 gunmen. The Tamaulipas Public Security Secretariat did not release any information about the attacks.
#FGJT_Informa Operativo conjunto Ejército Mexicano 48/a. Zona Militar, #GuardiaNacional, Guardia Estatal y FGJT, permitió la detención de 12 personas, armas y sustancias propias del narcotráfico, hechor registrados este 18 de enero en #CiudadVictoria, #Tamaulipas pic.twitter.com/qLwA78M3sC

— Fiscalía General de Justicia de Tamaulipas (@FGJ_Tam) January 19, 2023
One of the 12 CDN-Los Zetas arrested included Rafael Santiago "El Grande" Arano Rodriguez, the cartel plaza boss in the municipality of Ciudad Mante.
Authorities initially arrested him late last year but released him over lacking evidence. After his most recent arrest, El Grande and the nine remaining CDN-Los Zetas gunmen face federal charges.
Tamaulipas officials have worked to minimize the perception of violence in the state even though criminal organizations have become bolder in extorting locals and setting highway checkpoints.
Editor's Note: Breitbart Texas traveled to Mexico City and the states of Tamaulipas, Coahuila, and Nuevo León to recruit citizen journalists willing to risk their lives and expose the cartels silencing their communities.  The writers would face certain death at the hands of the various cartels that operate in those areas including the Gulf Cartel and Los Zetas if a pseudonym were not used. Breitbart Texas' Cartel Chronicles are published in both English and in their original Spanish. This article was written by "Francisco Morales" from Tamaulipas.