One of the most popular champions in UFC history says that the promotion's deal with Reebok will hurt most fighters in the organization.
"As far as the sponsorship thing, the UFC—they control it all," Tito Ortiz told Breitbart Sports earlier this spring. "They are able to control all sponsors. The guys who are the top five in the whole organization are the ones are going to make the money. Everybody else is going to fall [by the] wayside."
Starting next month, UFC fighters enter the octagon outfitted by Reebook. Mixed-martial artists, some making less than $10,000 a fight, secure sponsorship from third parties to supplement their incomes and support them through training camps and lean times when bouts do no not materialize. The Reebok uniforms deny them the ability to display decals and logos from their sponsors on the grand stage. The UFC institutes a ban on banners bearing the insignia of business interests supporting the athletes and walk-out and weigh-in T-shirts manufacturers pay the combatants to wear.
The new UFC sponsorship payment system, leaked earlier this month, awards just $2,500 to fighters with five or less fights under the promotional banner. UFC fighters questioned about the Reebok contract before the release of the particulars generally defended the deal or avoided discussing it.
"I think it's better for everybody, more professional," UFC lightweight Gleison Tibau told Breitbart Sports earlier this year. He indicated that chasing down sponsors for remuneration created a "big problem" and a "lot of work" for some fighters.
Though Tibau, a mid-card fighter boasting 25 UFC fights, may benefit under the tiered system that awards competitors with more than 21 bouts $20,000 in Reebok money per match, others see the deal as harmful. A few UFC fighters have aired their grievances.
Heavyweight Brandon Schaub noted last year that he lost six sponsors because of the deal. Last month, the heavy-handed former football player claimed that he banked $100,000 or more from sponsors in each of his last six fights, a figure evoking disbelief from Schaub's boss, Dana White. Schaub, owning notable victories over Mirko Cro Cop, Gabriel Gonzaga, and Matt Mitrione in his eleven UFC fights, figures to make $10,000 per match through the Reebok deal.
I've made six figures in sponsorship in each of my last 6 fights https://t.co/gotToaSDJh

— Brendan Schaub (@BrendanSchaub) May 6, 2015
Sara McMann, a silver medalist in wrestling at the 2004 Athens Olympic Games, consulted with a Title IX lawyer on the deal's effect on female competitors—prevented from fighting in the UFC before 2011 and therefore penalized on the tiered system that awards more money to mixed-martial artists with more matches under the banner of the UFC and its acquisitions.
"I feel like this is a really touchy subject just because if you look at the numbers and you look at the facts, there could be a strong case for gender inequity in the way this deal is presented," McMann told Ariel Helwani. "I think the UFC and Reebok would never want to be perceived as somebody who was treating an entire gender poorly."
UFC featherweight champion Jose Aldo, in a statement on the deal not easily lost in translation, simply said: "It's s#!+."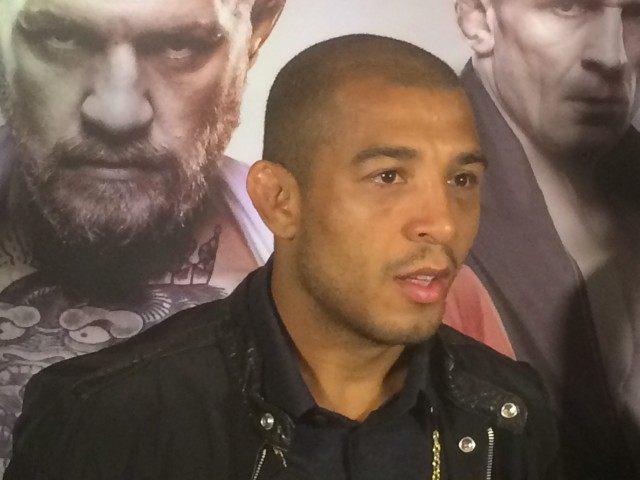 But most of the criticism comes from fighters outside and likely done with the UFC, like Tito Ortiz, or ones, such as former UFC heavyweight champion Tim Sylvia, done with the sport.  
pic.twitter.com/TzVR3Wi6Vg — Tim Sylvia (@timsylviamma) May 28, 2015
Ortiz, whose beef with former manager and current UFC President Dana White loomed so large that the pair planned a boxing match to settle their differences, owns wins over Vitor Belfort, Wanderlei Silva, Ken Shamrock, Forrest Griffin, and Ryan Bader. Less established fighters, particularly ones drawing a paycheck from the UFC, appear less inclined to address the Reebok deal for fear of losing even more income.
While some fighters see doors closing through the Reebok deal, the former UFC light heavyweight champion, enjoying a late-career renaissance in Bellator, sees an opening for the organization's competitors.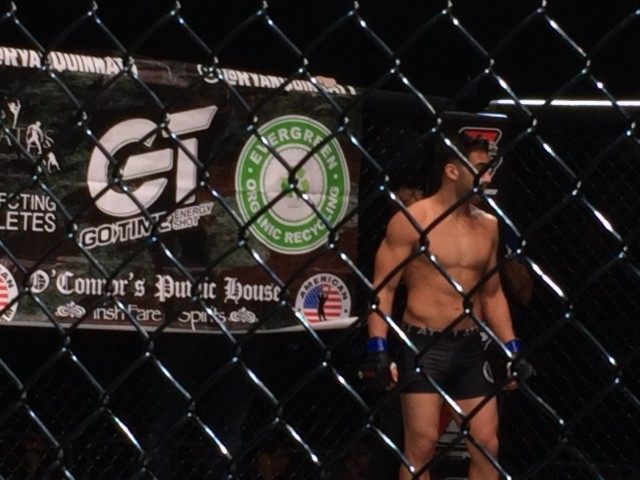 "I think it gives a great advantage for Bellator because Bellator gives the opportunity to fighters to go out and look for their sponsorships," Tito Ortiz told Breitbart Sports. "I did that [for] so long at the beginning of my career."
For mixed-martial artists at the beginning of their careers, the UFC's restrictions on fighters looking for sponsors, or at least big audiences looking at fighters' sponsors, may just mean that more athletes look elsewhere for employment.