"We're going to start trying to control the uncontrollable," UFC President Dana White told Breitbart Sports this spring regarding injuries derailing cards.
The remarks ironically came backstage at a presser promoting UFC 189, whose main event appears in jeopardy after a rib injury to featherweight champion Jose Aldo. Dana White flew around the world promoting Jose Aldo-Conor McGregor. Now he faces the possibility that Jose Aldo doesn't even fly from Rio to Vegas for the July 11 bout.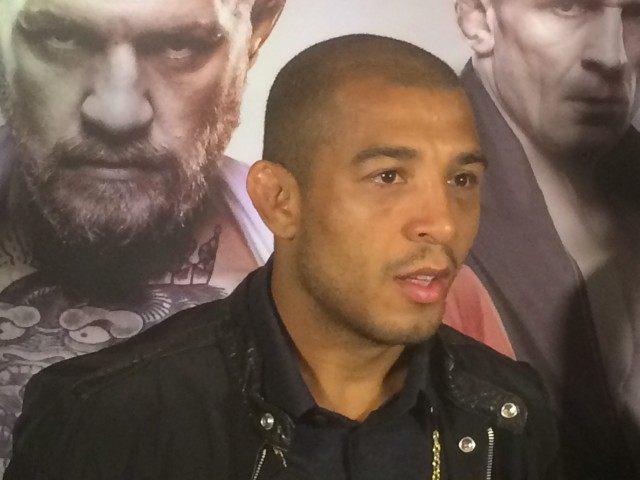 "When main events fall off a card—main events, co-main events—there really is no insurance policy," White explained to Breitbart Sports in response to a question about whether the UFC's loaded 2015 cards act as a form of protection against disaster. "We did the best we could last year."
Injuries and illnesses to Cain Velasquez, Renan Barao, Chris Weidman, Jon Jones, and other marquee fighters derailed numerous main events in 2014 and harmed the promotion's bottom line. The website mmasucka.com counted 153 injuries, illnesses, and positive PED tests that altered cards in 2014. This year, injuries to Chris Weidman and T.J. Dillashaw revamped UFC 184 and UFC 186, and legal problems for Jon Jones led to logistics problems for UFC 187. But for the most part the UFC has avoided in 2015 what plagued it in 2014—at least until training partner Alcides Nunes hit Jose Aldo with a kick in camp.
The UFC insists Aldo can and will fight. But they also point out that Chad Mendes has agreed to fight in his stead if he can't. So, the Aldo-McGregor match that the UFC spent millions promoting may happen. But it may not. And if it doesn't, the presence of another championship fight on the card—Robbie Lawler defends the welterweight strap against Rory McDonald—helps takes away the sting.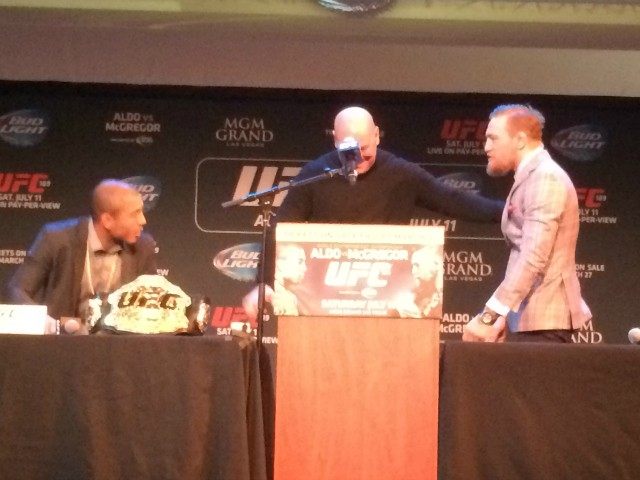 "We're trying to figure out how do you control the uncontrollable, right?" Dana White explains. "So, I'll give you an example. We're building a new office building in Las Vegas. It's going to be state of the art. We're also building a rehab facility."
White says the organization has stressed smarter training and brought in experts to consult with the various gyms that fighters coalesce around. Ultimately, White concedes the UFC can't control the way fighters train in gyms beyond their control.
Parallel to the UFC's expansion in revenues through a network television deal with Fox and an endorsement agreement with Reebok, the company looks to expand outlays to put the organization on par, or above it, with other major sports leagues. The implementation of the strictest drug policies in all of professional sports plays as a part of this. So, too, does the 24-acre campus the UFC builds in Las Vegas to conduct everything from live interviews to reality television shows to rehabilitation sessions.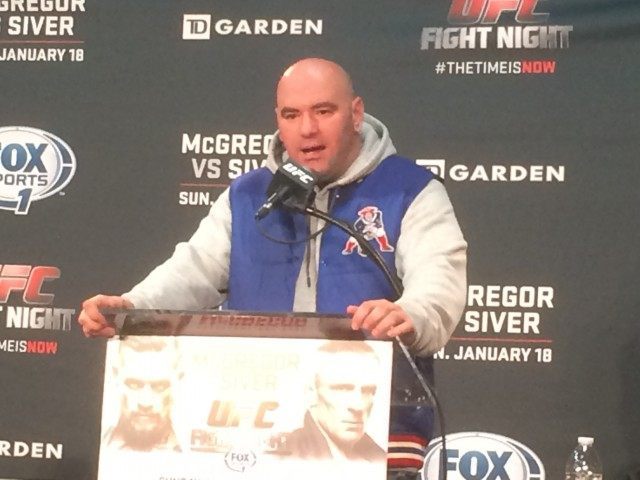 "If the New England Patriots—if Gronk blows his knee out, they don't send Gronk home and say, 'Hey, good luck buddy, call us when you get better,'" White said to Breitbart Sports. "They're watching him. They're observing his rehab. They're all over his therapy—and he does it here. We're going to start to do that now at the UFC."
White vows, "We're going to start trying to control the uncontrollable."