The scientific claims made by the company partly owned by Dr. Bennet Omalu, portrayed by Will Smith in the Christmas Day film release Concussion, elicited a rebuke from the Food and Drug Administration and a rebuttal in the scholarship of an unlikely source: Dr. Bennet Omalu.
The celebrity doctor told the press in 2013 that the results of a controversial study on chronic traumatic encephalopathy (CTE) on 14 former NFL players using a product currently licensed by Omalu's company TauMark demonstrated that to a "reasonable degree of certainty that this is CTE until proven otherwise." But that same year he told his colleagues in a scholarly article written with several co-authors on the study of Hall of Famers Tony Dorsett, Joe DeLamielleure, and other gridiron greats that "these preliminary results need interpretation with caution given the small sample size and multiple uncorrected statistical comparisons."
That 2013 article in the American Journal of Geriatric Psychiatry, whose co-authors included TauMark founders Omalu, Julian Bailes (played by Alec Baldwin in Concussion and no longer listed as a TauMark partner), Gary Small, and Jorge Barrio, noted, "Currently, CTE in former football players is only diagnosed at autopsy." In an article published that same year in Frontiers of Neurology, Omalu, along with Bailes and other co-authors, described CTE as "currently diagnosed upon autopsy," affirmed that there is "currently no accepted method of diagnosing CTE until post-mortem pathological analysis has been conducted," and noted "the lack of specific diagnostic criteria required for pre-mortem clinical diagnosis." But in the wake of NBC, CBS, ABC, The New York Times, The Sporting News, The Atlantic, and other media outlets all uncritically repeating claims that Omalu and his colleagues discovered a way to diagnose CTE in the living, the company co-owned by the man portrayed on the silver-screen by Will Smith declared on its website: "Formerly a definite diagnosis was only possible with an autopsy when tau proteins are found in distinctive brain areas."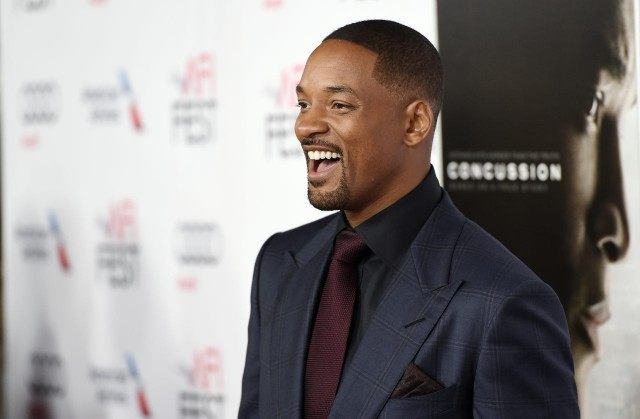 Omalu did not respond to questions regarding possible contradictions between his scholarly writings and his statements to the press. Inquiries from Breitbart Sports regarding the ethics of Omalu's nonprofit, the Brain Injury Research Institute (BIRI), granting money to UCLA for a study on FDDNP, the product later exclusively licensed by his for-profit limited-liability company TauMark, similarly received no response.
In 2013, Breitbart Sports took notice that "without any peer-reviewed data or FDA approval buttressing TauMark's boast, nearly every major news outlet in the country gullibly reported the shadowy, for-profit venture's claim about its commercial product's ability to diagnose CTE in the living." The Food and Drug Administration (FDA) subsequently took notice, too.
Earlier this year the FDA issued a letter to Dr. Gary Small, Omalu's partner in the TauMark venture, scolding the company for claims it made on its website regarding FDDNP, the radioactive material exclusively licensed by TauMark that the brain scientists injected into former NFL players to check for signs of protein deposits on the brain under a scan. "The website suggests in a promotional context that FDDNP, an investigative new drug, is safe and effective for the purpose for which it is being investigated or otherwise promotes the drug," the FDA wrote to TauMark's Small. "As a result, FDDNP is misbranded under section 502(f)(1) of the Federal Food, Drug, and Cosmetic Act (FD&C Act) and in violation of section 301(k) of the FD&C Act."
The FDA's scolding represents just the latest instance of the feds cracking down on doctors seeking to profit from the public-health scare surrounding concussions. In 2011, the U.S. Senate Committee on Commerce, Science, and Transportation noted that Force Field Headbands peddled a product to athletes that "can come between you and a head injury" and that Sports Brain Guard pushed a pill to athletes "scientifically proven to help protect the brain before concussion and also enhance recovery following a brain injury." Ventures peddling mouth guards tell competitors that their products help prevent concussion despite the lack of scientific evidence that the devices do anything but, as their name implies, guard the mouth. A company called Bioperforma marketed a drink "to protect yourself" against concussions "that should be taken in-season by every person participating in sports with a moderate to high risk of head injury."
Claims by for-profit ventures that headbands, mouthpieces, and even sports drinks can help prevent or mitigate the effects of a concussion play into the public's desire to address the problem of sports head injuries that vex not only parents and players but medical science, too. Increasingly, the federal government has intervened when the boasts more closely resemble those from snake-oil salesmen than scientists. It's within this context of businesses offering false hope to athletes suffering from the effects of concussions that the FDA intervened in the way in which Bennet Omalu's company promoted itself.
The FDA's letter to Omalu's business partner "requests that UCLA immediately cease violating the FD&C Act" and notes that the "violations discussed in this letter do not necessarily constitute an exhaustive list."
With Breitbart Sports yesterday outlining that Omalu's charity BIRI granted a massive percentage of its budget to fund the study done at UCLA on a product subsequently licensed exclusively by his for-profit LLC TauMark, federal agencies beyond the FDA may take interest in Dr. Omalu's work that captivated Columbia Pictures executives enough to deliver a biopic on the controversial scientist to movie screens around the world this Christmas.