MTV opted to forgo a nod to David Bowie's passing at its Video Music Awards annual anachronism this past weekend. But, for those jonesing for a fix of the former David Jones, Seu Jorge tours this fall in support of covers of Bowie songs in Portuguese featured in The Life Aquatic with Steve Zissou, a film released 12 years ago. This strikes as a very David Bowie thing to do.
So, too, does starting a biography of MajorTomZiggyStardustThinWhiteDuke with a discussion of Tin Machine, a best-forgotten foray into short-haired metal by an artist prone to trying anything, on stage and off, twice.
Robert Dean Lurie's We Can Be Heroes: The Radical Individualism of David Bowie reads as a very different kind of book about a very different guy. A thin, readable eBook now bound, appropriately enough, by Liberty Island—a self-described "revolt against conformity and groupthink"—We Can Be Heroes explores what made the musician so unique.
Bowie, who died on January 10 after releasing his swan song LP two days earlier on his birthday, again demonstrated his penchant for the unusual on Blackstar. By 69, most artists find themselves several decades into the human jukebox phase of their careers in which rote performances of their greatest hits remain not just the norm but the all and every. But Bowie released arguably his most experimental, avant garde album—haunting medieval chants meshed with trippy beats and runaway jazzy horns—in a career full of them just two days before the musician's coda.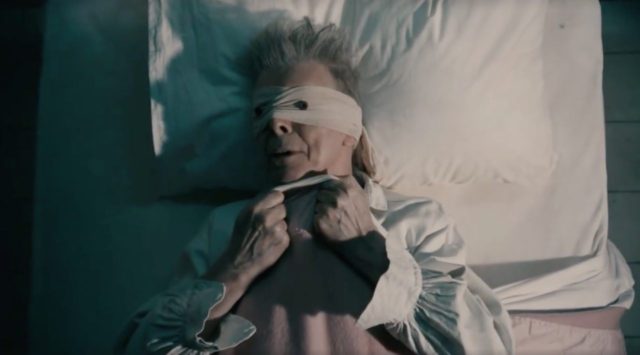 "Thus having made his defining late-period statement, accompanied by an eerie video for the song 'Lazarus' featuring the singer floating above a hospital bed, Bowie died," Lurie writes. "Only his family and a handful of collaborators had even known he was ill. It was one of the great final bows in pop music history. Even as the spark of life exited David Jones, David Bowie, the radical individualist, triumphed over death itself."
Well, not really—certainly not in a Tupac way of performing as a hologram and dropping albums for years following his death—but he triumphed in life, which certainly rates as a remarkable enough accomplishment. Lurie cites Bowie's upbringing as an only child, physiognomy, acquired through a fistfight over a girl, leaving him with two different eye colors, a maternal line of mental illness, bookishness, and his stated ambition to become the English Elvis as all pointing David Jones to become David Bowie. Lurie writes that "a sense of isolation had, in fact, been a key component of his psyche virtually from birth." As an adult, standing out came as naturally to him as fitting in did for so many of his pop-star peers.
The albums that stood out—and it's not as though Bowie left us with an all-killer-no-filler Born to Run or Appetite for Destruction that plays as a signature LP—for Lurie compose the Berlin Trilogy. "On the personal front, the Berlin Trilogy came at a point of crisis and transition," Lurie explains of the making of Low, Heroes, and Lodger. "Finding himself addicted to cocaine and at an emotional dead end in Los Angeles by the mid-'70s, Bowie made the seemingly harebrained decision to move to Berlin ('the smack capital of Europe,' he later remarked) with friend and fellow self-destructive rocker Iggy Pop, of all people, in an attempt to clean up his act. Bizarrely, his plan worked, though the recovery was gradual—its shaky trajectory charted over the course of three albums."
Sales for the albums ranged from poor to mediocre. By way of comparison, a trio of mid-1980s efforts made Bowie extraordinarily wealthy. But as Lurie points out of Let's Dance, Tonight, and Never Let Me Down, "They were competent, well-crafted affairs, liked by many but loved by few." David Bowie succeeded as an artist when he failed as a pop star and failed as a pop star when he succeeded as an artist.
Lurie cites Bowie's partly true confession of his homosexuality—omnivorous, and then only for a period in the 1960s and '70s, seems a more apt term—to a famous British music weekly as a career catalyst. He writes that "the gamble paid off: the Melody Maker piece capitulated the heretofore obscure songwriter onto the public stage and resulted in his music's getting heard by hundreds of thousands of newly curious ears." Perhaps, but one could just as easily make the case that publicizing the private made him anathema to American disc jockeys. He didn't score a top-40 hit in the United States until a 1973 re-release of the four-years-old "Space Oddity." "Life on Mars?," Suffragette City," "Moonage Daydream," and so many songs that became rock-radio staples received far from saturation play initially as their failure to crack the Billboard Hot 100 attests. In the U.K., where sexual hangups over homosexuality did not so much abound, his songs consistently performed better than in the United States. "Ashes to Ashes," for instance, reigned atop the U.K. charts but peaked at #101 in America.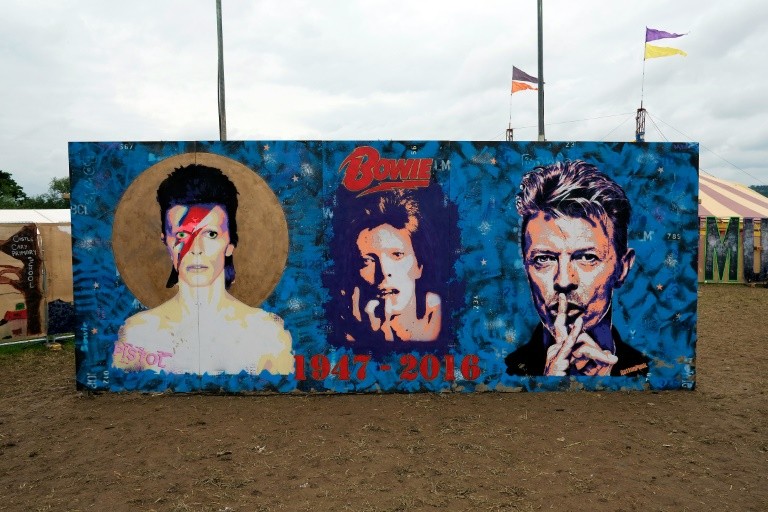 He embodied the sex, drugs, and rock n' roll lifestyle cliché as much as any of his peers or predecessors. And like the American Elvis, the English Elvis's choices predictably caught up to him, albeit a year before his threescore and ten. But everything else involved a touch of chaos and unpredictability. When Lurie eulogizes him as "the most radically individualistic popular entertainer we have ever seen" a judgment of hyperbole dissipates once one attempts to compile the incredibly short list of rival claimants.
On the last track of his last album, Bowie sings: "Seeing more and feeling less/Saying no but meaning yes/This is all I ever meant/That's the message that I sent." If you love David Bowie, the confusing communique conveys perfect clarity. If you don't, you scratch your head. All of that is what he intended.