Def Jam Records co-founder Russell Simmons will host a rally dubbed "I Am a Muslim Too" on Sunday in Times Square to protest President Donald Trump's recent executive action on immigration.
Women's March on Washington organizer Linda Sarsour and MuslimGirl founder Amani al-Khatahtbeh will speak at the event, along with Rabbi Marc Schneier of the Foundation for Ethnic Understanding and Imam Shamsi Ali of the Jamaica Muslim Center.
"Everyone except white privileged males are in immediate danger," Simmons said in a statement. "African Americans, women, Latinos, Asians and LGBTQ are all at risk, but there is no freedom in that privileged status either because the spirit of the oppressor is oppressed as well."
"We are living in a time when unity will make America great," he added. "This is a special moment for all Americans of good will to band together to promote the kind of compassion and equality for others that we want for ourselves."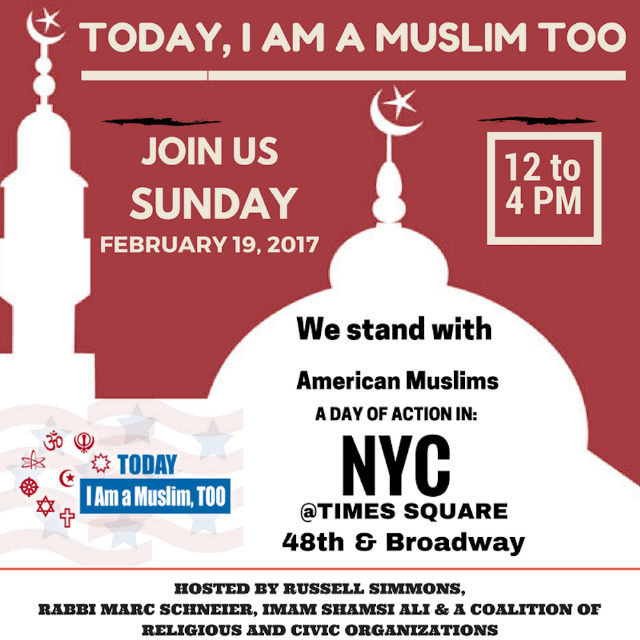 The rally is scheduled to run from noon until 4 p.m. on Sunday.
Earlier this month, President Trump introduced an executive order that temporarily prohibited immigration from seven Middle Eastern countries known to be hotbeds of terrorism. The order was later blocked by judges from the 9th Circuit Court.
In a blog post on GlobalCitizen.org on Thursday, Simmons described Trump's order as "morally, politically, economically, and ethically unconstitutional."
"As a yogi, I feel and believe all Americans should feel personally threatened by Trump's choices to target Muslims," the 59-year-old rap mogul and entrepreneur said. "Targeting any one of us is in fact targeting all of us."
"The people united cannot be divided," he added. "See you there."
Follow Daniel Nussbaum on Twitter: @dznussbaum