Hollywood is headed for a historic decline, as summer box office revenue is projected to fall 16 percent from the same time a year ago.
The number of movie tickets sold is expected to hit its lowest mark in 25 years, according to the Hollywood Reporter.
Last weekend was particularly abysmal, with box office ticket sales posting record-breaking lows. There were no major new movie releases and the entire slate of films grossed only an estimated $65 million in North America, the lowest total since September 2001.
Taking the number one spot was the Ryan Reynolds-Samuel L. Jackson-starring action comedy The Hitman's Bodyguard. In its second weekend in theaters, the Lionsgate production took in just over $10 million this weekend.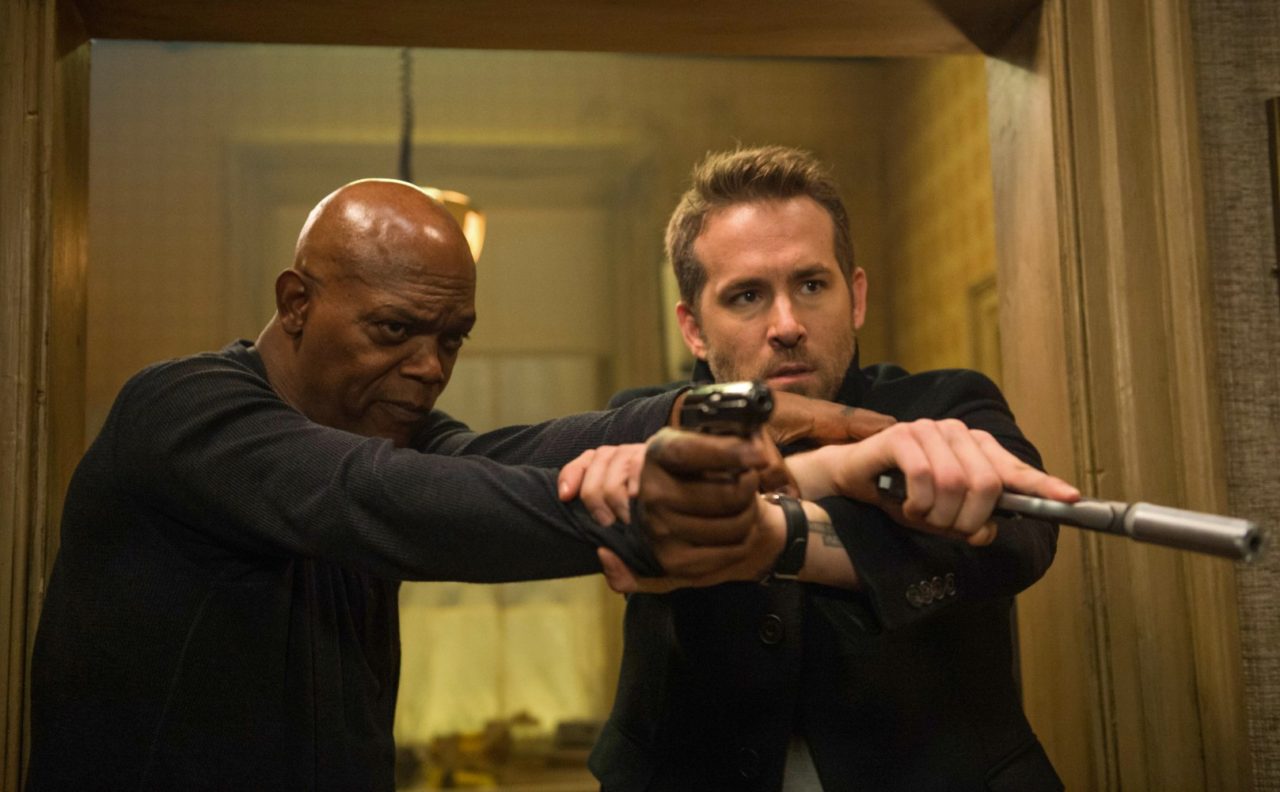 Samuel L. Jackson and Ryan Reynolds in The Hitman's Bodyguard (2017), Summit/Millennium Media
Post-Labor Day weekend ticket revenue is projected to fall nearly 16 percent over last year's domestic figure. There are no new wide release hitting theaters over the holiday weekend — the first time that has reportedly happened in more than two decades.
"The lack of any wide release on Labor Day weekend for the first time in years is a symbolic and fitting curtain closer on a very rough summer at the multiplex," comScore analyst Paul Dergarabedian told THR this month. "Despite a great lineup of films, the failure of at least a handful of summer tentpoles to connect with audiences and critics, unfortunately left the season high and dry."
This year is also the first since 2006 that domestic summer revenue didn't exceed $4 billion, according to comScore. This August, sales figures are down dramatically, at 35 percent from last year.
"It's a black eye for Hollywood but not a knock-out punch," said Dergarabedian. "Make no mistake about it, there was little foot traffic in theaters this weekend. But the storyline will change in two weeks when It opens."
Big-budget franchise films, including Transformers: The Last Knight, Alien: Covenant, and Pirates of the Caribbean: Dead Men Tell No Tales, underperformed this summer. Similarly, franchise reboots like The Mummy and other newcomer tentpoles like The Dark Tower, and King Arthur: Legend of the Sword were major let downs. Comedies including Dwayne Johnson-starring Baywatch and R-rated features The House and Rough Night all bombed.
Additionally, fewer fans are filling theaters at a time when the average price per movie ticket continues to rise.
Follow Jerome Hudson on Twitter: @JeromeEHudson