Germany's Interior Minister — a key ally of Chancellor Angela Merkel — has called for more deportations and said 'refugees' who were initially grateful to be inside the safe and affluent nation are now demanding to live in specific areas depending on their own taste.
Minister Thomas de Maiziere is a member of Chancellor Merkel's Christian Democratic Union (CDU) party and her cabinet.
The Chancellor has insisted on a continued open door policy. Mr. de Maiziere, however, proposed a strict limit on numbers and only admitting the venerable, making him just the latest to join a growing list of coalition allies to rebel.
He said that just those "really in need — from Syria, Iraq — will be jointly selected" but "if the [proposed] quota is met, there is no further recordings in the year."
German authorities have previously admitted that least 25 per cent of the migrants they've processed have lied about being Syrian citizens, and the United Nations Refugee Agency has reported that 72 per cent of those walking into Europe are men.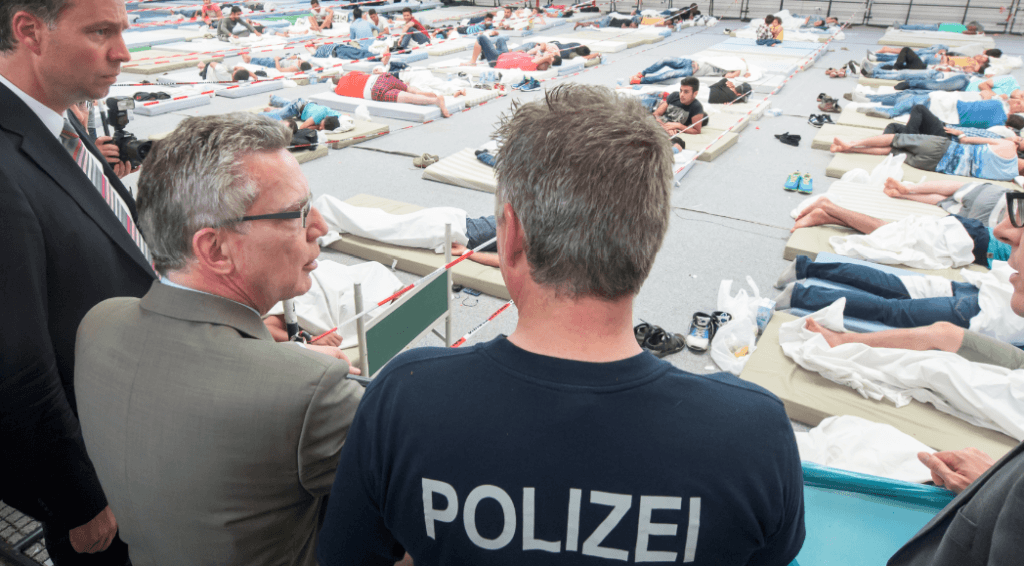 The distribution of refugees "in the past was not really a problem because the refugees were initially grateful to be in Germany, and were happy to distribute," De Maiziere told Austrian paper Der Standard.
However, now significant numbers of ungrateful migrants "want to assign themselves" to their preferred region, he said.
Mr. de Maiziere's proposed solution is to insist migrants only be granted arrival cards in their assigned area. They would only be able to receive their "financial services, and even asylum procedures" in that area, and if they travel to a different region, they "will get neither", he said.
"We need to clear up faster who should leave and who should stay. We must also… increase the number of deportations or voluntary returns," Mr. de Maiziere continued.
He went on to recall his previous term as interior minister, from 2009 to 2011, when Germany received around 40,000 asylum seekers per year. This year the German government is expecting upwards of 1.5 million.