Thousands took to the streets of London today, led by Labour leader Jeremy Corbyn, to protest climate change. The event was part of a worldwide day of protest with almost 2,500 similar events taking place globally ahead of a United Nations (UN) climate summit in Paris.
Organisers claimed that about 50,000 people took part in the London march this afternoon; with other UK events took place in cities including Newcastle and Belfast.
Campaigners from groups such as Greenpeace, Oxfam, Friends of the Earth, ActionAid and the World Wildlife Fund marched alongside feminist groups and campaigners from local campaigns such as a group protesting against fracking in Lancashire.
They held signs that read "No climate genocide" and "I am a climate migrant". Some chanted "we are the wretched of the earth" and "save our planet".
Most attendees were focused on climate change and CO2 emissions, but others had other social justice issues on their minds. One woman screamed, "Smash the patriarchy now!" Another spoke about animal rights.
Fashion designer Vivienne Westwood, actresses Emma Thompson and Vanessa Redgrave, singers Thom Yorke and Charlotte Church, and the Green MP Caroline Lucas all took part.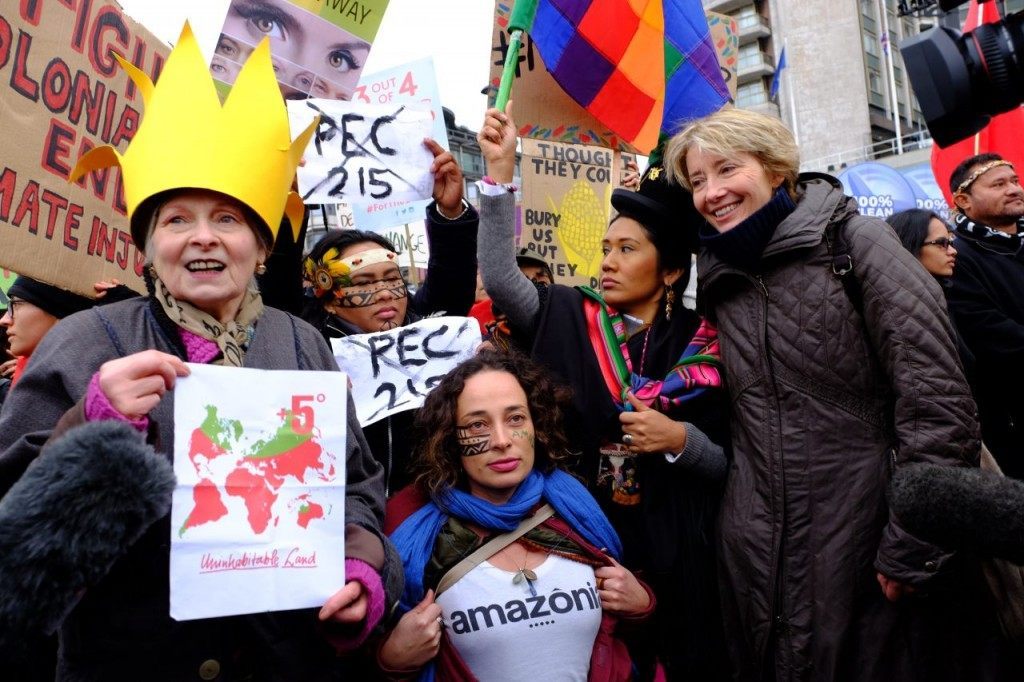 The protest comes as a poll, published on the eve of the UN summit, suggests the British public is increasingly sceptical of the case for man-made climate change.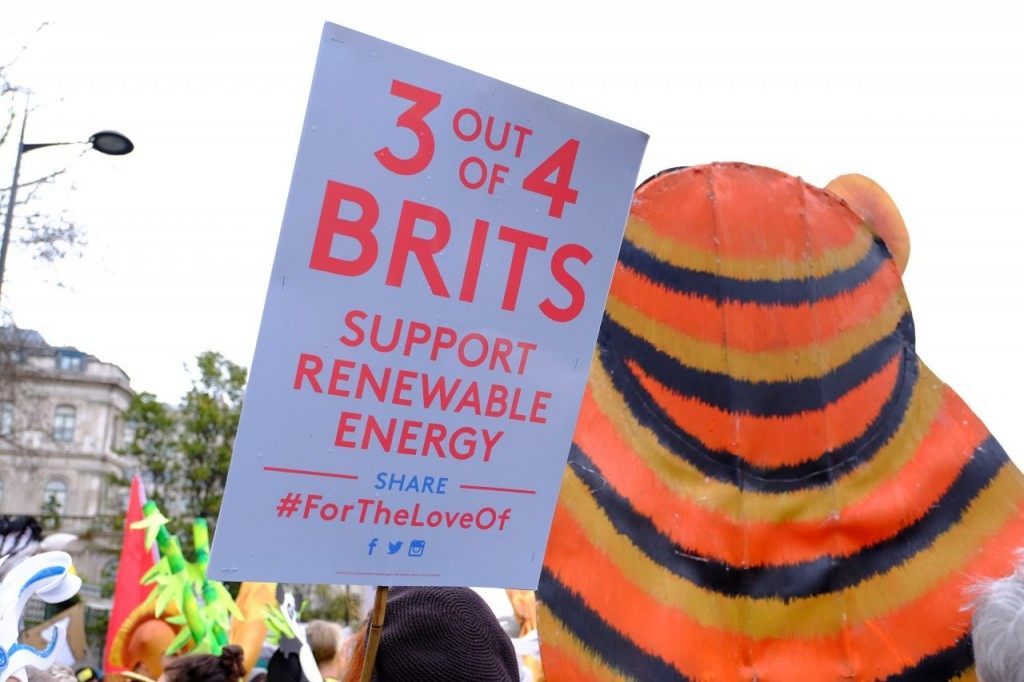 Addressing the crowds Mr. Corbyn was undeterred: "The issues facing the world in Paris this week are pollution, climate change, inequality, environmental refugees, war refugees and resources wars.
"If we are to make a real difference in Paris, all these issues have got to be thought about and addressed."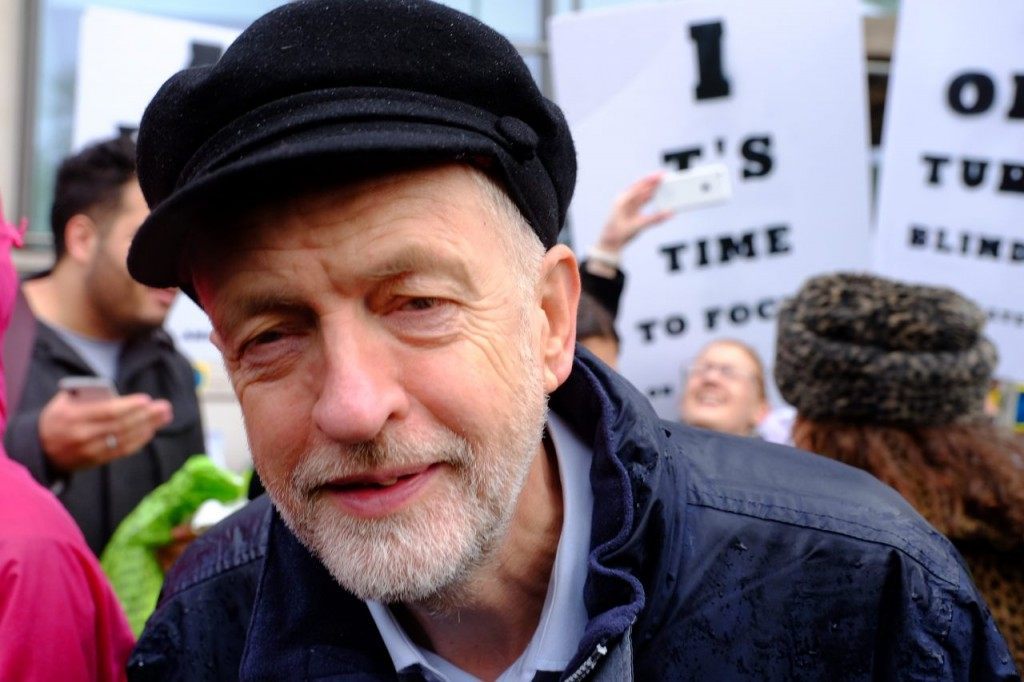 He said that, "Those who are sitting around the tables in Paris have an enormous opportunity in front of them.
"Do not let them flake it or fool us. Make them understand that if we are to bequeath to future generations a world of flooding, a world of environmental disaster, a world where our children will not be able to live or eat properly then they will do nothing and allow the pollution of this planet to continue.
"If, however, they listen to the words of millions all around the world who are saying it is possible to reduce the level of emissions, it is possible to slow the rate of temperature change, it is possible to protect large parts of the environment of this planet, then they will have done something useful.
"Our message today is to them – 'Do what you are sent there to do. Do what you have been sent there on our behalf."
(Photos: Breitbart London/Rachel Megawhat)