The Swiss city of Lucerne is to launch a poster campaign telling migrants not to harass women ahead of its annual carnival parades.
Following the mass sex assaults in the German city of Cologne on New Year's Eve, concern has been growing across Europe of a repeat performance at any future mass gatherings and celebrations.
Now Lucerne, in central Switzerland, is looking to inspiration from Austria in educating migrants in how to behave around Western women after concerned citizens began writing to authorities about next month's carnival.
Swiss newspaper Blick reports that the region's Health and Social Services Department responded by launching a poster campaign based on one already trialled in Austria telling migrants to respect women.
"This is a preventative measure. We do not yet have a problem," spokeswoman Silvia Bolliger told the press.
Around 1,800 migrants are living in sheltered accommodation in the Lucerne region, spread across three official centres and nine temporary shelters.
The Austrian posters inform migrants that "violence against children is strictly forbidden" and that women are free to choose who they love, when they are ready. They also say that boys and girls play school sports together, that religion is a private affair and that sometimes "men love men and women love women".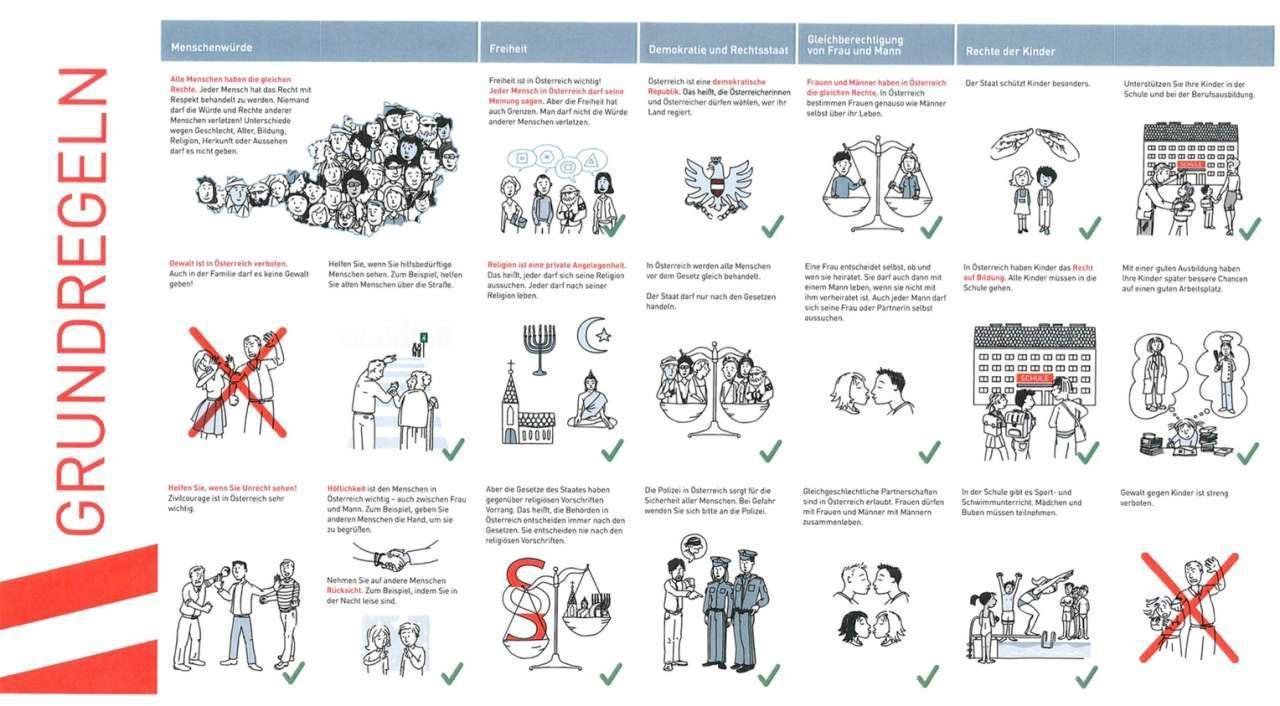 Ms Bolliger said the new posters will emphasise "equality between men and women".
"We want to show that there is zero tolerance for sexual harassment. The tone will be: 'When you come here, you respect our rules'."
Before the Cologne sex assaults, one small German town was widely condemned as racist when it tried a similar poster campaign.
Hardheim, in central Germany, released a list of ground rules for migrants staying in the local asylum centre, informing them that "women must lead an independent life and have the same rights as men".
It also told the migrants, nearly of them men, not to make sexual advances on the women and not to ask them for "mobile numbers and Facebook contact, harass them, or ask anyone to get married."
Follow Nick Hallett on Twitter:

Follow @NickJHallett

or e-mail to: nhallett@breitbart.com