One of the UK's most prominent and widely cited experts on Islamic radicalisation is under investigation for insisting that a shopkeeper, murdered for being an apostate, is indeed an apostate.
Shiraz Maher, a Sunni Muslim and senior research fellow at the International Centre for the Study of Radicalisation at King's College London, took to Facebook on the 8th of April to claim that members of the Ahmadi sect are non-Muslims.
Mr. Shiraz makes entire programs for the BBC, is a frequent commentator on BBC News, Sky News and Al Jazeera, and regularly contributes to the Guardian.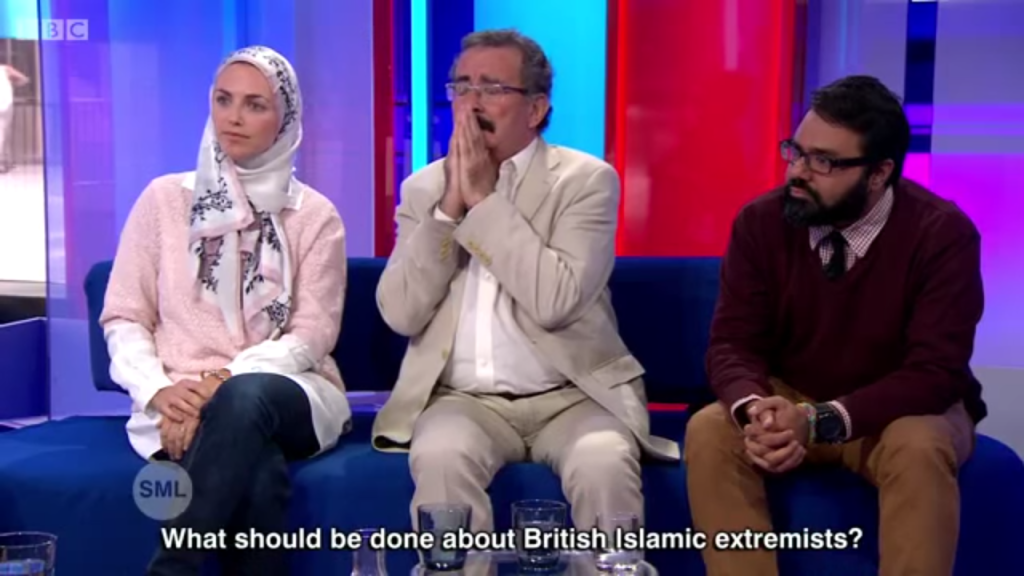 He was writing two days after Tanveer Ahmed, a fellow Sunni, murder Asad Shah, an Ahmadi shopkeeper from Glasgow, for allegedly "disrespecting" Islam.
In Mr. Shah's native Pakistan the national constitution has been specifically amended to declare Ahmadis non-Muslims – a charge with grave consequences in the fundamentalist nation.
Such sectarian hatred is now becoming commonplace in Britain. An organisation affiliated to the Muslim council of Britain, the largest Muslim umbrella group in the country, distributes leaflets calling for Ahmadis to be killed in top universities and on London Streets.
Mr. Shiraz also has a working relationship with Dilly Hussain, an editor of the Islamist sympathising blog 5Pillarz, who personally supports a caliphate and has said that Ahmadis are infidels that are worse than animals.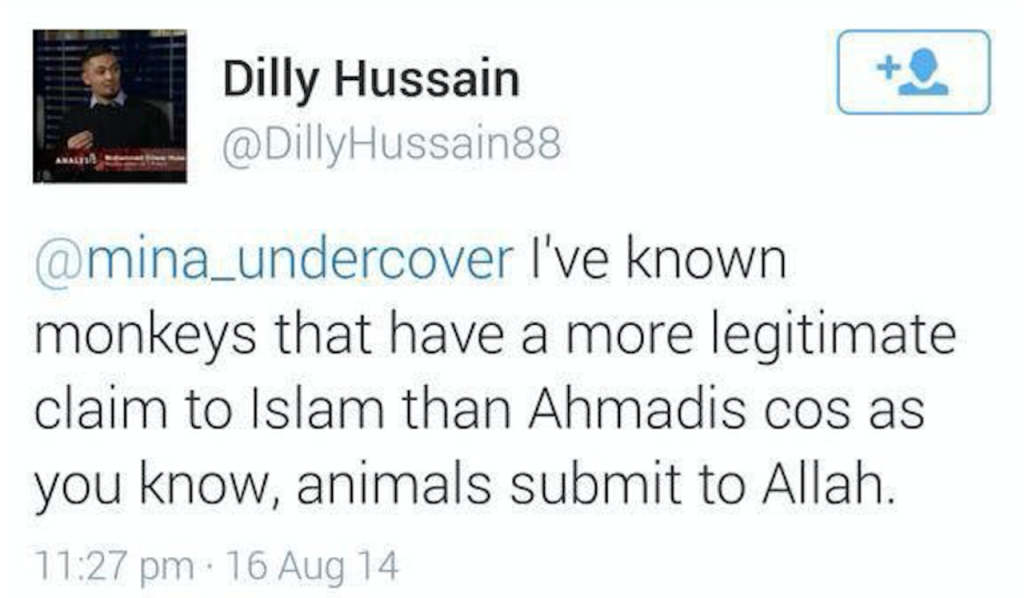 "I really wonder if I'm missing something here but I don't regard Ahmadis as Muslim. Obviously this does not mean I think they should be persecuted or suffer for their beliefs", wrote Mr. Shiraz of Facebook.
According to the Sunday Times, he continued: "Yes, condemn the murder and, more long term, suck up the heat out of Muslim hostilities directed towards them but that still doesn't mean that they should then be accepted as Muslim".
King's confirmed that it is carrying out an investigation. It said: "Dr Maher's comments on social media are his own opinions, made in a personal capacity, and he has issued an apology.
Sara Khan, a moderate Sunni Muslim and director of Inspire, a counter-extremism group, attacked Maher's comments. "It creates and feeds a culture of intolerance and hatred," she said.
After he had been roundly condemned by Muslim leaders, fellow 'experts' and campaigners, accused him of stirring sectarian division, Mr. Maher retrospectively apologised.
"Given the circumstances of Asad Shah's murder and the political context thereafter, I appreciate that my comments on Facebook were ill-advised and misjudged," he said.
Adding: "I have repeatedly made it clear that Ahmadis should neither be targeted nor persecuted for their beliefs and also believe more must be done over the long term to dampen hostilities towards them. I regret any offence this incident may have caused."