A government-funded campaign group has mocked Brexit and the famous 'Bullingdon photo', recreating the image by replacing David Cameron and Boris Johnson with a "diverse" selection of Remain voters.
"Deciding the future of Britain is everyone's birthright," reads the caption.
Operation Black Vote (OBV) is the same group who recently depicted Brexit supporters as racist skinhead "thugs" oppressing ethnic minorities in a separate poster.
Their latest poster is supported by London's first Muslim Mayor, Sadiq Khan, who said in a release accompanying the poster:
"This is the OBV that I have worked closely with over many years. They are doing what they do best, by encouraging higher voter turnout from under-represented communities."
The original Bullingdon photo featured the leaders of Vote Leave and Britain Stronger In and other white men who happened to be at Oxford. The recreation features almost no white people, a woman in a hijab and man with dreadlocks.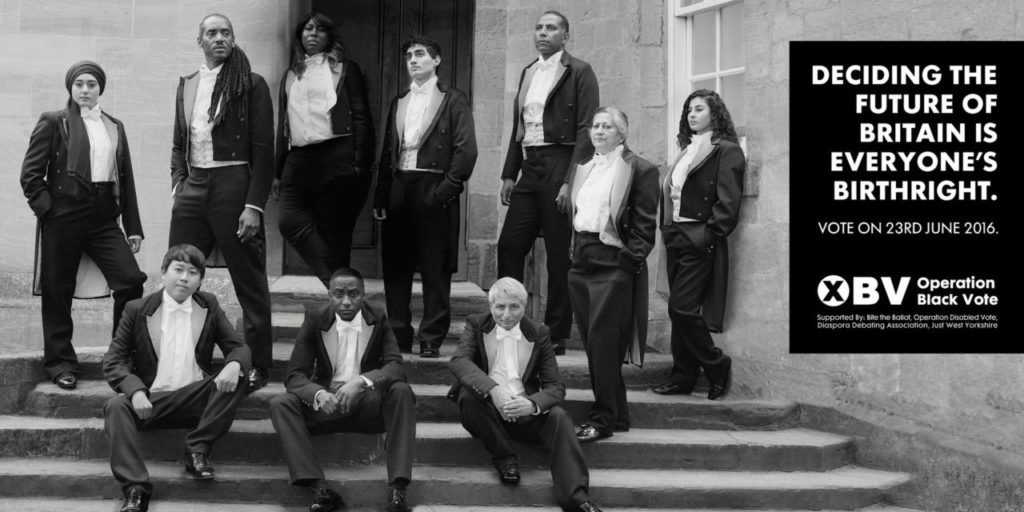 Explaining the rationale behind the ad, OBV's director, Simon Woolley, told the Guardian:
"We felt it important to speak out because this referendum and its debate will shape the nation's future for a generation.
"It should not be driven by the few, and certainly should not be decided by a minority of small interested parties, even privileged parties.
"We felt the juxtaposition of the infamous image replaced by a snapshot of the UK's minority communities, in so many ways couldn't be more stark: the powerful versus the powerless; the constantly heard against the voiceless."
In February 2015, OBV received an additional £85,000 in funding from the government – which is, of course, desperately campaigning for the UK to remain in the European Union (EU).
There are approximately 4 million non-white voters in the UK, and another 400,000 British Commonwealth voters eligible to vote in the referendum.
However, around 30 per cent are not registered to vote, and many of those registered do not make it to the polls.