Pro-Brexit activists have disrupted Theresa May's first speech as Prime Minister, demanding she does not "delay" and invokes Article 50 now.
A left-wing counter-demonstration was held, leading to the detainment of a so-called 'anti-Fascist' while allegedly attacking the pro-Brexit crowd outside the gates of Downing Street.
Charlie Peters, one of the leaders of the protest, told Breitbart London: "Two anti-Fascist activists with their faces hidden attempted to goad the Invoke Article 50 NOW! demonstrators by shouting directly into their faces and grabbing their placards and banner.
"When this failed, they resorted to chucking a drink over members of the demonstration before attempting an escape down a small road nearby. They were arrested shortly afterwards."
Despite the attack, the protest passed off largely peacefully.
Chants of: "Theresa May, Don't delay, Article 50 Today!" drowned out Mrs. May's first speech as the Prime Minister of Britain.
"We're faced with an extremely radical opportunity. We have shaken the status quo by voting to leave the EU" protestor Ella Whelan told the crowd.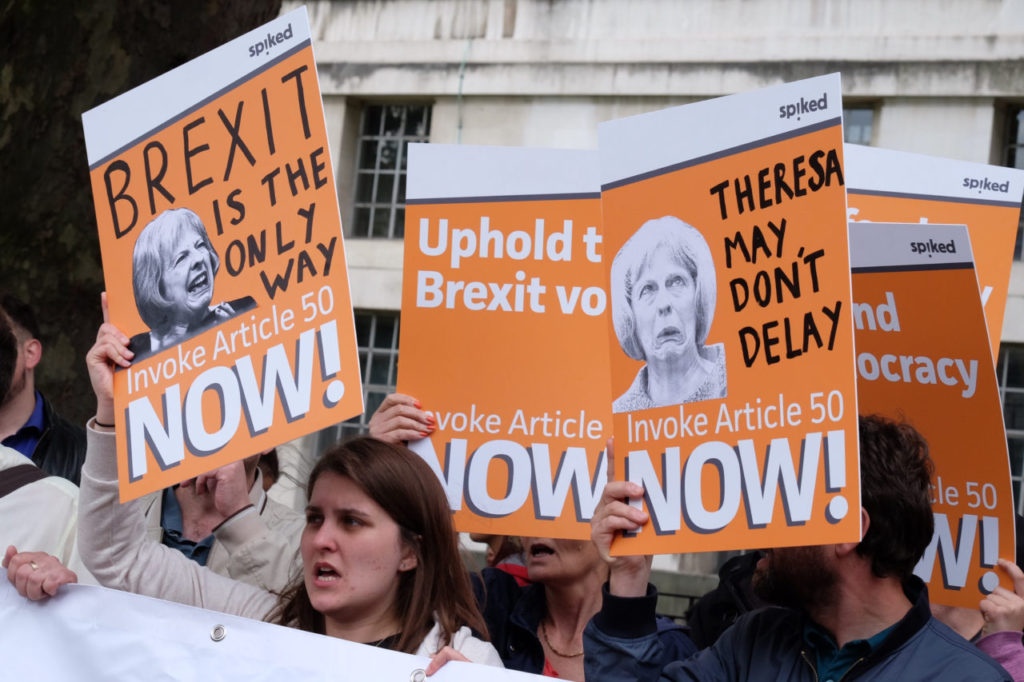 Continuing: "It is not something to be sniffed at as many people are. The emotional responses from Remainers, saying that people voted stupidly, ignorantly, are completely untrue.
"We're here standing today defending democracy and upholding the will of the people. Brexit is a radical opportunity to redefine politics – to shape politics in the way that we want it.
"It was not going to be forced simply by voting. It is a matter for us to take to the streets and demand that the vote is upheld today.
"If you believe in democracy, if you believe that politics should be for all and not for the few, stand with us and demand that Article 50 be invoked today," she said.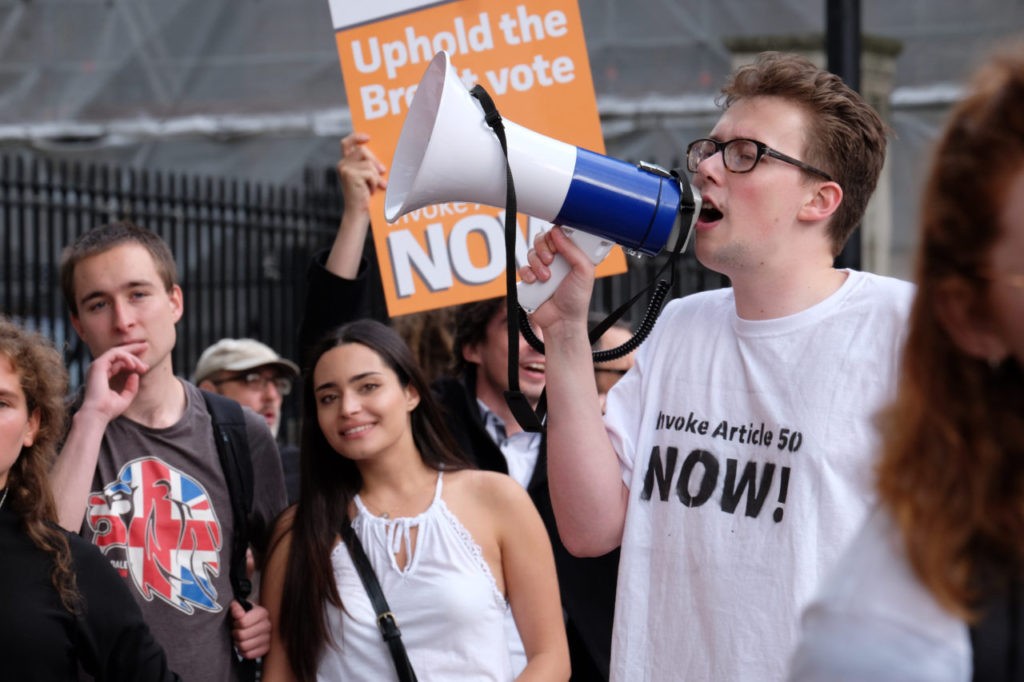 Photo credit: Breitbart London / Rachel Megawhat