British soldiers have been "warned not to wear their uniforms to work" after another suspected kidnapping attempt outside an army base.
The first attempt was committed by knife-wielding "Middle Eastern" men on the 20th of July outside an RAF base in Marham in Norfolk, East Anglia. A manhunt is ongoing.
Just weeks later, police are investigating a similar incident, involving two men in a blue Renault Clio, outside Aldershot Garrison in Hampshire. Police were called to investigate at around 8:40am today.
A Facebook page linked to the military wrote in a status update: "ALERT CONFIRMED. Just been briefed by our colonel and told no uniforms to be worn to work and out in town!"
A spokesman from Hampshire Police confirmed officers were called to a "suspicious incident at the junction between Queens Avenue and Hospital Hill, Aldershot".
He told the Evening Standard: "Two men were seen acting suspiciously in a blue Renault Clio.
"At this stage there is nothing to suggest that a crime has been committed but we are looking into why the two men had stopped the car on this stretch of road.
"No contact was made between the two men and the person reporting the incident."
"Anyone who may have seen a blue Renault Clio with two men inside in the area this morning is asked to contact us on 101, quoting 44160289416."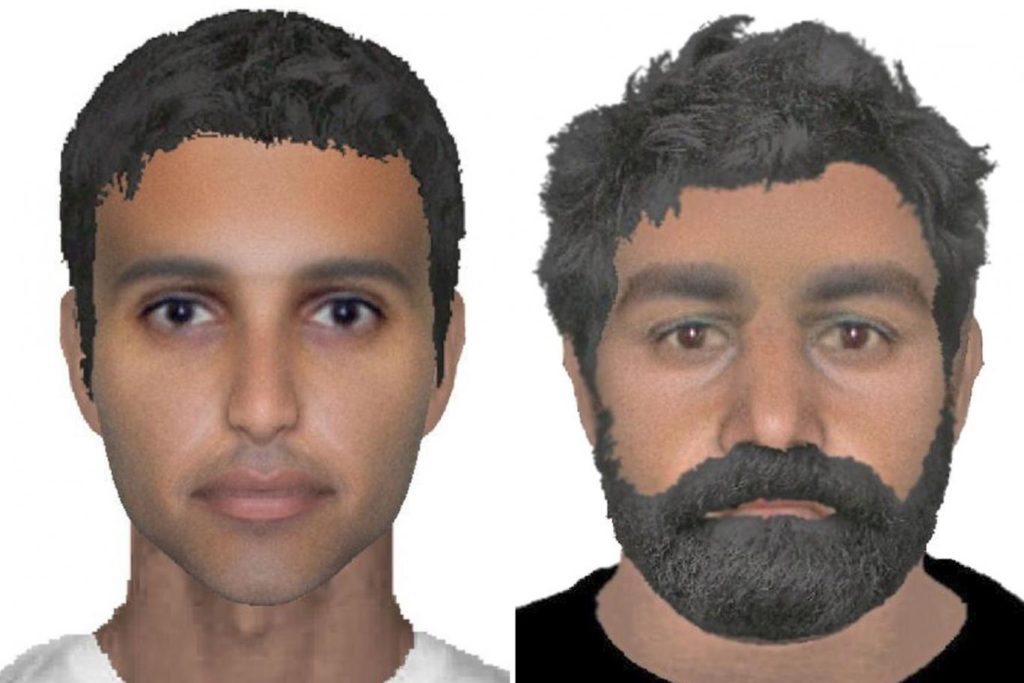 Last week Police issued Efit images (above) of the suspects who attempted the first abduction in Norfolk. The soldier, in his late 20s, was out for a jog and managed to fight the assailants off.
The first suspect is said to be aged between 20 and 30 and about 6ft tall, with dark skin and hair that was long on top and a well-groomed beard.
The second suspect, who reportedly climbed out of a car wielding a 3in blade, is aged between 20 and 30, of a slimmer build and clean shaven with short dark hair.