Brexit supporters have rallied outside the Supreme Court to show their opposition to the judicial activism which could slow, water down or even stop the UK's exit from the European Union (EU).
Demonstrators questioned the neutrality of Supreme Court judges and asserted that the will of the British people must be implemented regardless of the views of MPs – who overwhelmingly opposed Brexit.
Signs reading "British democracy fights vested interests" and "Unbiased judges? This is an establishment 'stitch up'" were spotted at the event.
All photographs by Rachel Megawhat for Breitbart London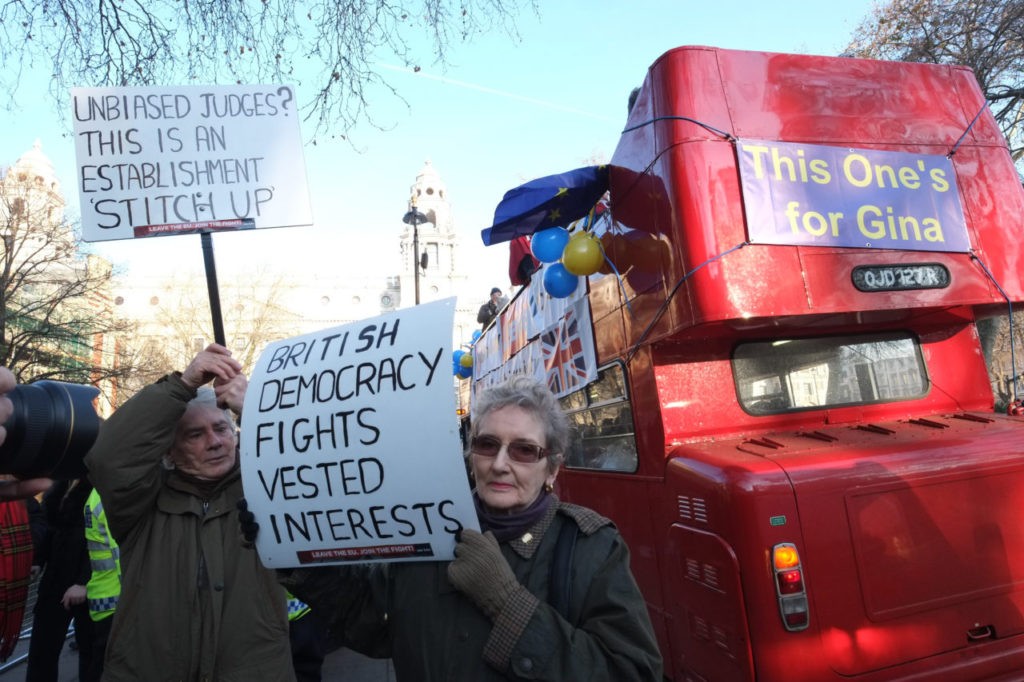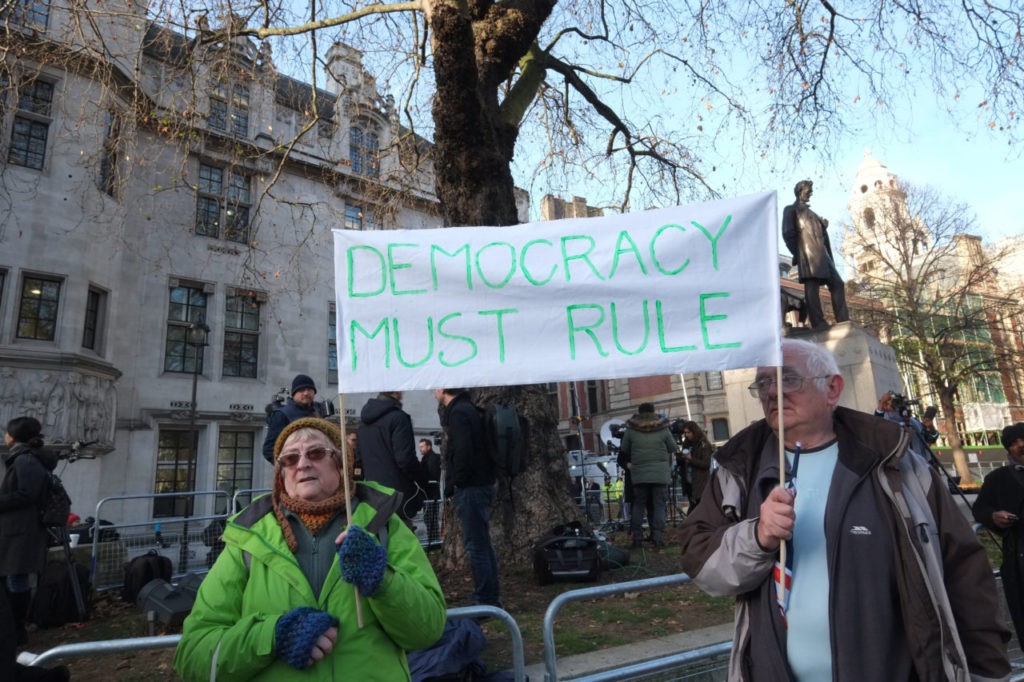 A counter protest arrived on a bus. The pro-EU cohort shouted, "Brexit is racist! Stop Brexit now!" and, "No lies on this bus!"
"When UKIP attacks, we fight back! When the racists attack, we fight back! When the government attacks, we fight back!" they added.
Their sign read: "No to Brexit. Defend freedom of movement", and, "Stop scapegoating immigrants. Build the allegiance against austerity, for equality."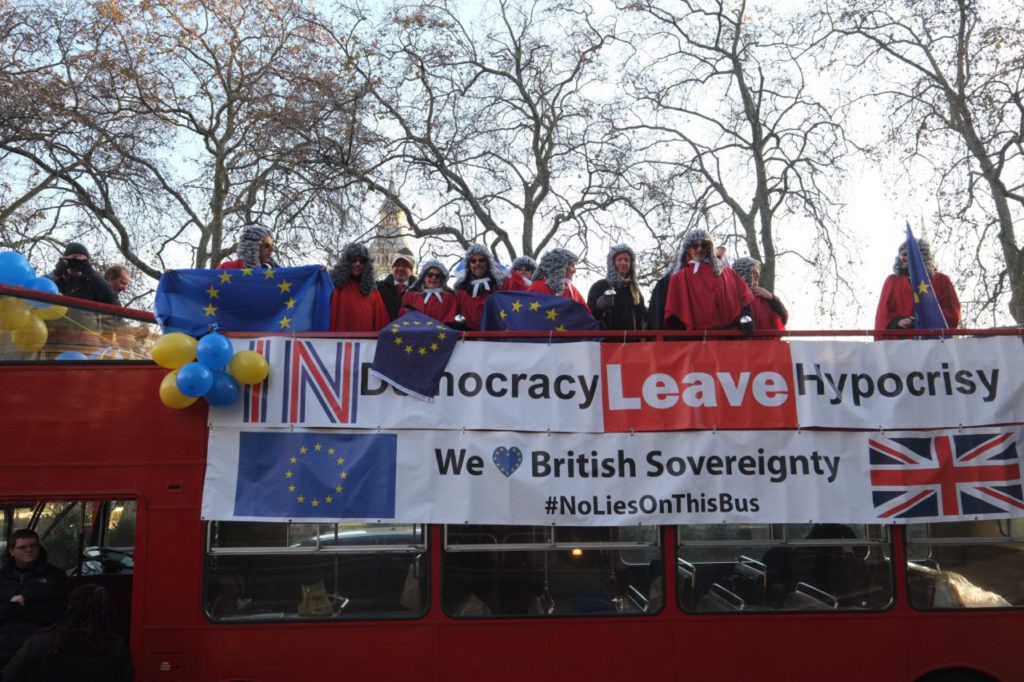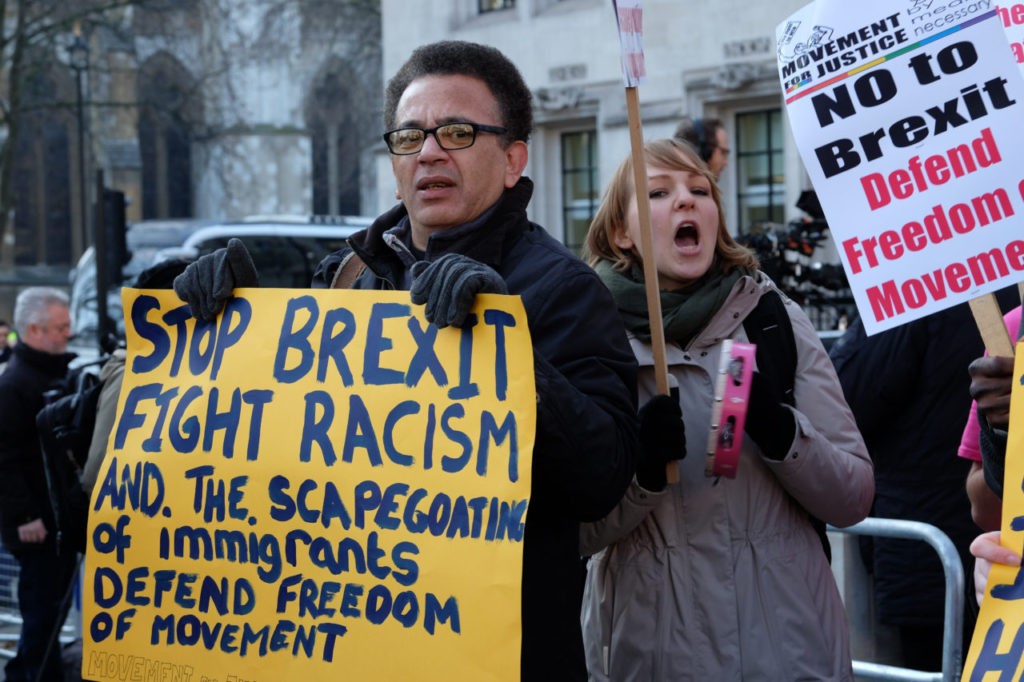 Monday morning, the British government's challenge to a surprise High Court ruling, insisting parliament must vote for Article 50 to be triggered, began to be heard in London.
The Supreme Court has allowed four days for the appeal hearing, which is being streamed live online. The ruling will be announced next year.
The government wants to use the royal prerogative to trigger Article 50. It is argued that if they are forced to reveal their negotiating position to parliament before talks begin, their chances of securing a good deal for Britain will be slim.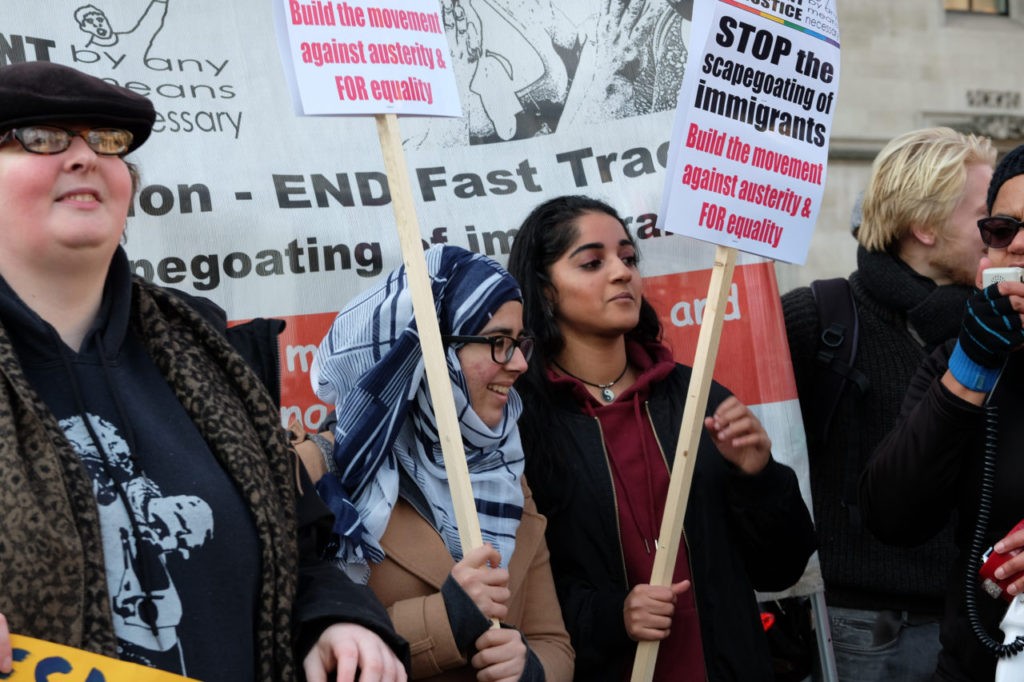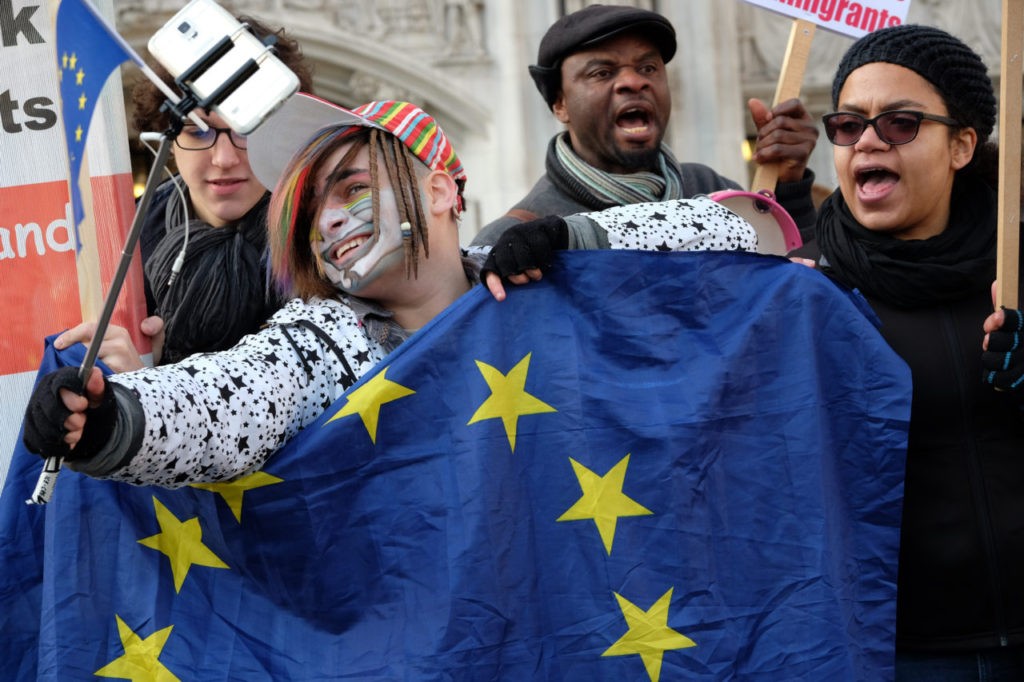 Around 62 per cent of MPs, 78 per cent of the cabinet, and a great majority of the Lords backed remaining in the EU.
And since the vote, many Liberal Democrat and Scottish Nationalist (SNP) MPs have promised to vote against a 'hard Brexit' (leaving the Single Market) and Labour said they will attempt to "amend" an Article 50 bill if it does not suit them.
The prospect of the bill passing through both houses unhindered, therefore, is unlikely and the process could feasibly end in direct democracy and the popular will being overturned by elected representatives.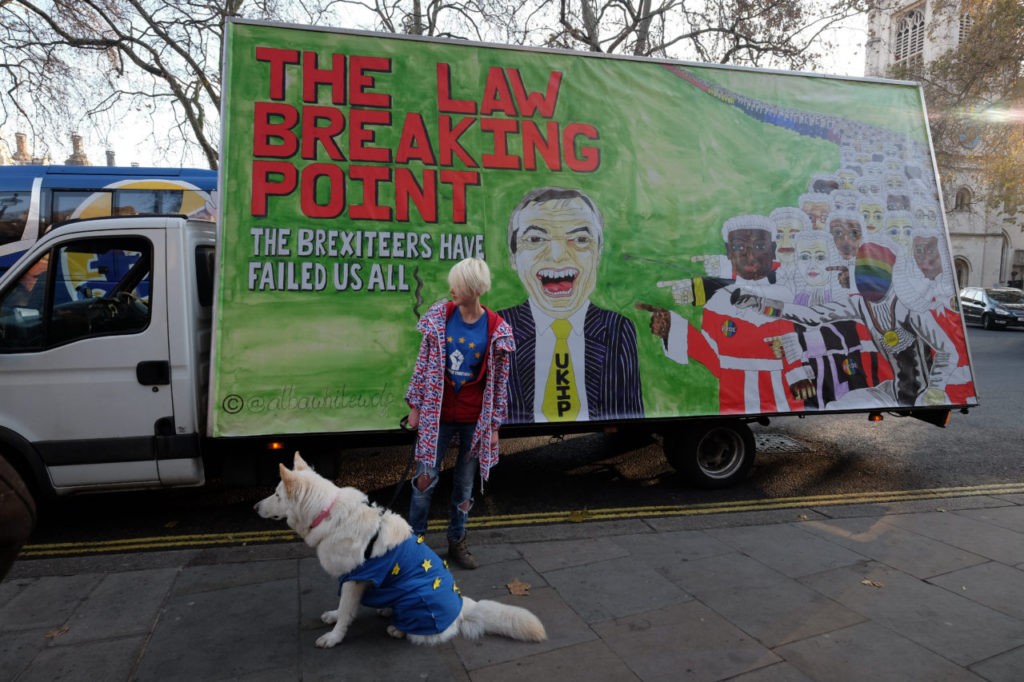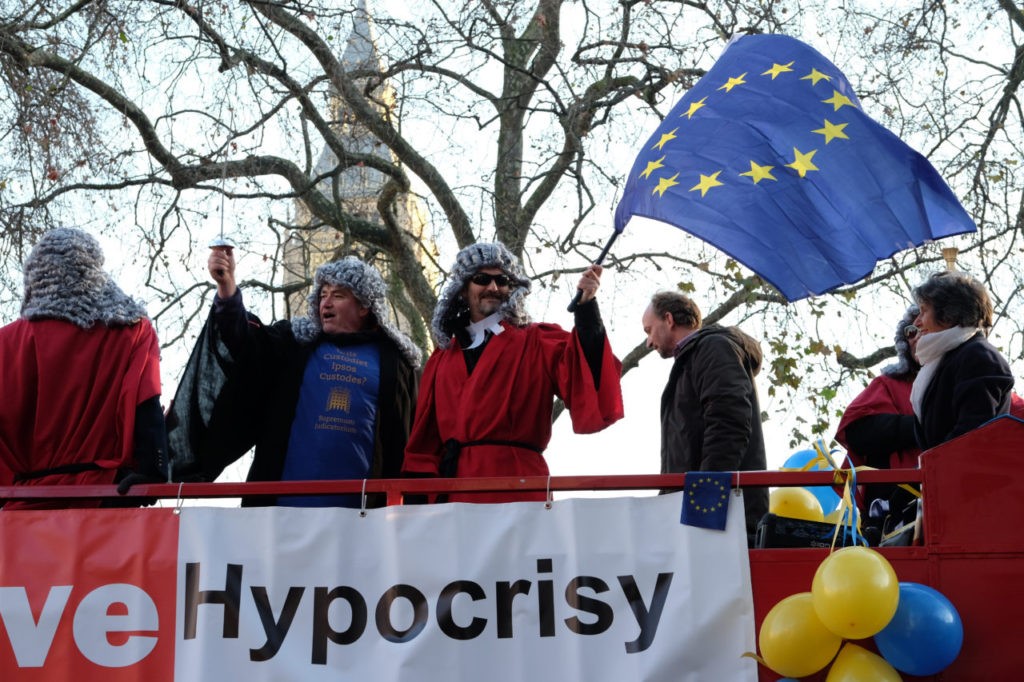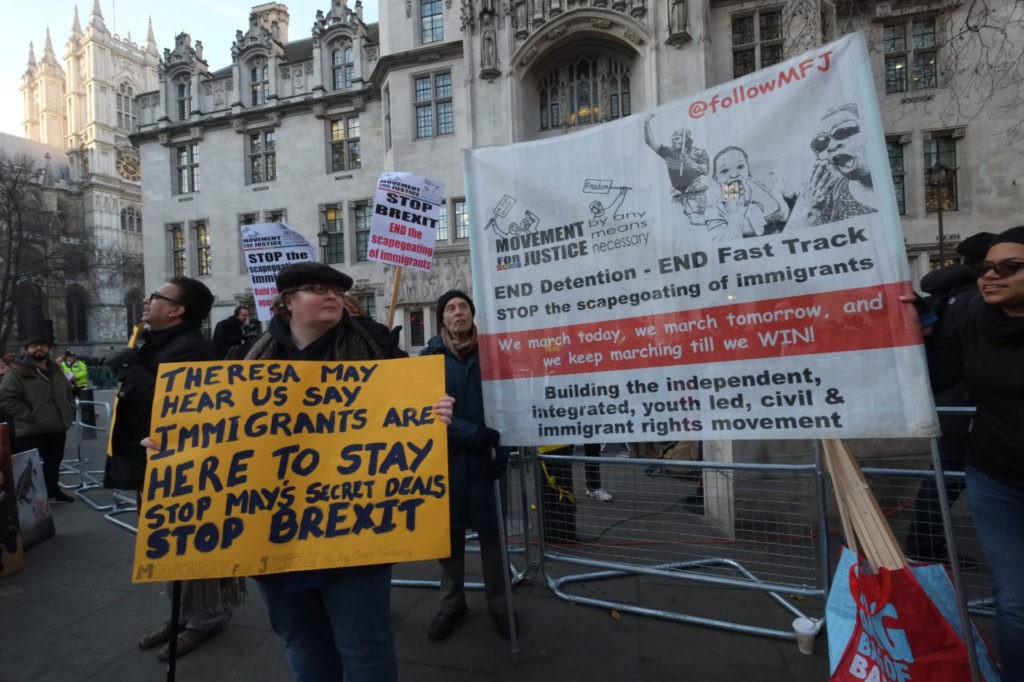 (All photos: Rachel Megawhat/Breitbart London)