The millennia-old Borough Market was reopened Wednesday morning with a minute's silence, 11 days after the Islamist terror attack which killed eight on June 3rd.
The market remained closed for police investigation since the attack, with high fences and barriers erected around the ancient neighbourhood. A fruit seller rang the market's bell to commence trading Wednesday morning in the presence of hundreds of other traders, politicians including London's mayor Sadiq Khan, and shoppers.
In remarks reported by The Guardian, the mayor said there were "mixed feelings" at the reopening, saying: "Our thoughts are with those who lost their lives and were injured… There are traders who lost business. Come to Borough Market, buy their things and support these traders."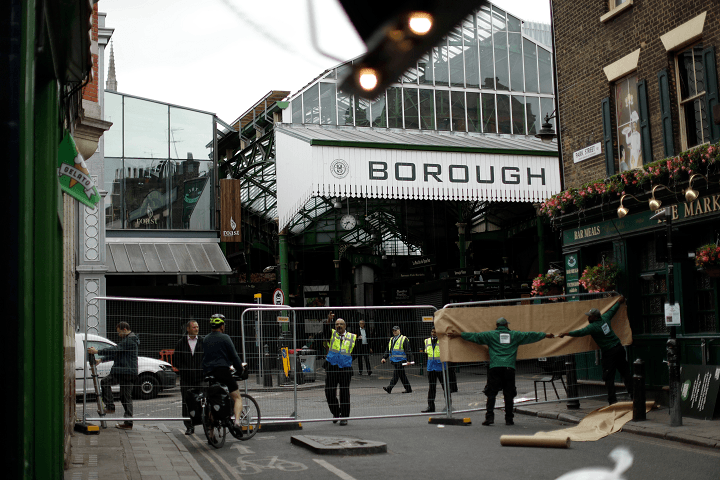 The reopening comes days after revelations the London Bridge attack ringleader Khuram Butt may have been planning a much larger attack, after news emerged that he had attempted to hire a much larger truck but his card was declined and that he had applied to work as security at the Wimbledon tennis tournament.
According to reports, as the three Jihadi killers rampaged from London Bridge to Borough Market they screamed at their victims as they stabbed them: "This is for our family, this is for Allah! Stop living this life!"
The police investigation continues.
Follow Oliver Lane on Facebook, Twitter: Follow @Oliver_Lane

or e-mail: olane[at]breitbart.com