One year after the Brexit Vote, National Insurance (NI) numbers registered to migrants from eight Central and Eastern European countries have fallen to the lowest level since the states joined the EU 13 years ago, new analysis shows.
The study of official data by the Migration Observatory at the University of Oxford shows Britain's decision to leave the European Union (EU) has had a dramatic effect on migration, regardless of the decisions of politicians.
It showed 26,000 people from so-called A8 nations (Poland, the Czech Republic, Hungary, Slovenia, Slovakia, Estonia, Latvia, and Lithuania) were registered for NI numbers in the first quarter of this year.
This compares with just under 40,000 in the same period last year and the peak of 111,000 in the first quarter of 2007. To work legally in the UK, one must have an NI Number.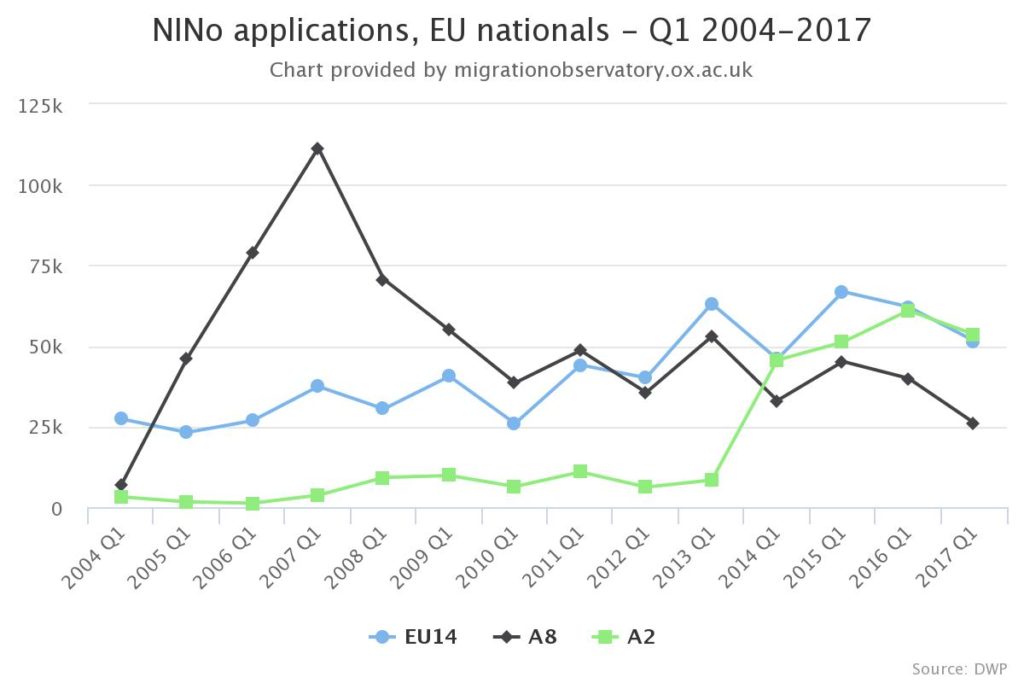 Many migrants from the A8 countries are in lower income jobs, and the decline in the value of the pound has made their earnings worth less in comparison to their home currencies.
Migrant numbers from Romania and Bulgaria (or A2), however, have not declined significantly, despite workers from these nations also coming from low waged jobs being similarly affected by the weakening pound.
Carlos Vargas-Silva, acting director of the Migration Observatory, explained: "We are seeing indications that the UK has become a less attractive destination for migrants from Poland and seven other east European countries since the referendum on leaving the EU."
"Aside from economic factors, things like the lack of clarity about their long-term legal status may have affected EU citizens' choice to come to the UK."
The report concludes: "The reduction in the net number of EU migrants has occurred even though there has been no actual change in their legal status.
"This suggests that for many EU workers uncertainty related to future residency rights, the value of the pound and the political environment of the UK are likely to play a major role in migration decisions.
"Uncertainty about these three aspects is unlikely to decrease in the near future."