Migrants and supporters have been taking part in a day of action in the UK intended to highlight the contribution that migrant workers make to the British economy.
Protesters gathered at locations across Britain to wave banners and flags in support of migrants' rights, while the organisers encouraged migrant workers to strike or take a day off work to illustrate their contribution to society.
Crowd forming in #cambridge for the #1DayWithoutUs rally @Cambridge_Uni @julianhuppert pic.twitter.com/Hgw5tsucLI

— Marisa Crimlis-Brown (@marisitacarmen) February 20, 2017
The action day is the brainchild of journalist Matt Carr, who caused controversy in 2015 when the Stop The War Coalition was forced to pull one of his articles from its website thanks to his suggestion that Islamic State are "closer" than Britain to "the spirit of internationalism and solidarity".
Commenting on the One Day Without Us initiative, he said: "There's never been a national day of action in support of migrants in this country before. Too often migrants are portrayed negatively in the UK and blamed for problems they didn't cause. Today we celebrate the contributions that migrants make and reject the politics of division and hatred."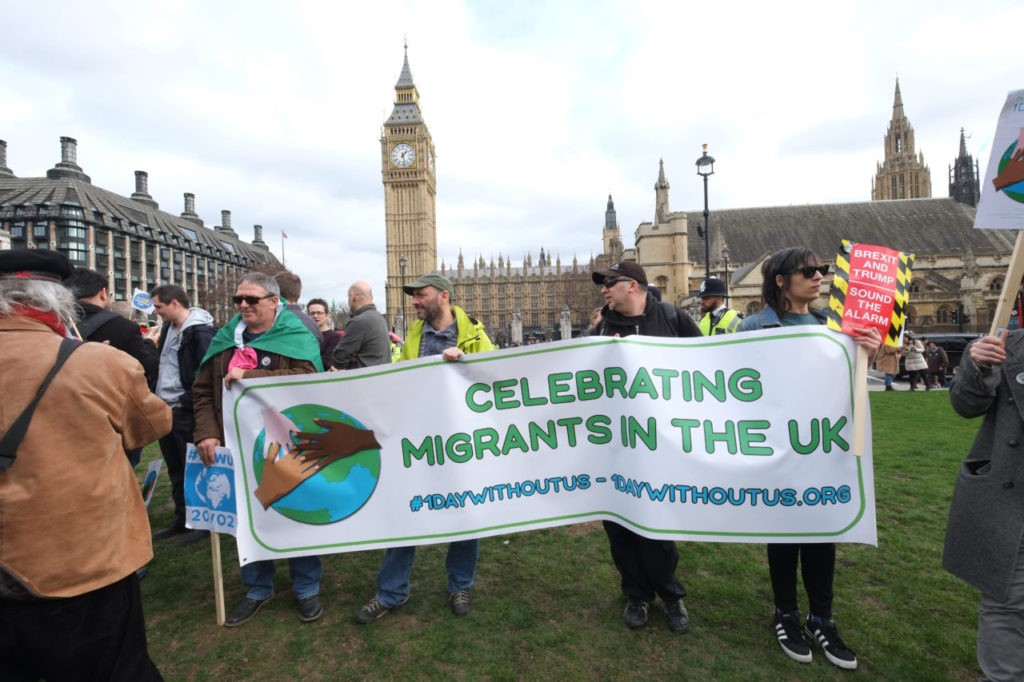 In a statement on Facebook Carr boasted that more than 100 events were taking place as part of the action day, which has gained the support of "migrants organisations, NGOS, trade unions, universities, students and lecturers and even the Tate Gallery." The Green Party, Hope Not Hate and War on Want are among others backing the event.
We are proud to celebrate all migrants @NationalGallery #1DayWithoutUs pic.twitter.com/8rokm4u4TQ

— National Gallery (@NationalGallery) February 20, 2017
He added that the day was conceived as "simultaneously a protest, a celebration, a festival of migration, and a platform for migrants to make their diverse voices heard," and that it was "also an opportunity for British nationals to stand in solidarity" with migrants.
Despite his claim, a similar protest took place in 2015 when Britain's largest Polish-language newspaper backed plans for Polish migrants to take the day off work in protest against the upcoming Brexit vote. Despite high hopes, the event was poor attended and for most work continued as normal.
According to the New Economics Foundation, which is supporting today's day of action, the British economy would suffer a 4 percent drop in total daily GDP if all migrant workers took the day off, equivalent to about £328 million.
Stephen Devlin, Senior Economist at the Foundation, said: "Today is about celebrating the contributions that migrants make to all aspects of life in Britain, including the economy. Many of our industries are entirely reliant on foreign-born workers, and we should never forget that.
"Our research shows that if those born overseas were to down tools for a day, our whole economic system could grind to a halt. We urgently need to address the helplessness which so many people feel in the current economy. But we will not do that by succumbing to hatred and xenophobia. So today let's celebrate the contributions made by everyone, no matter where they were born."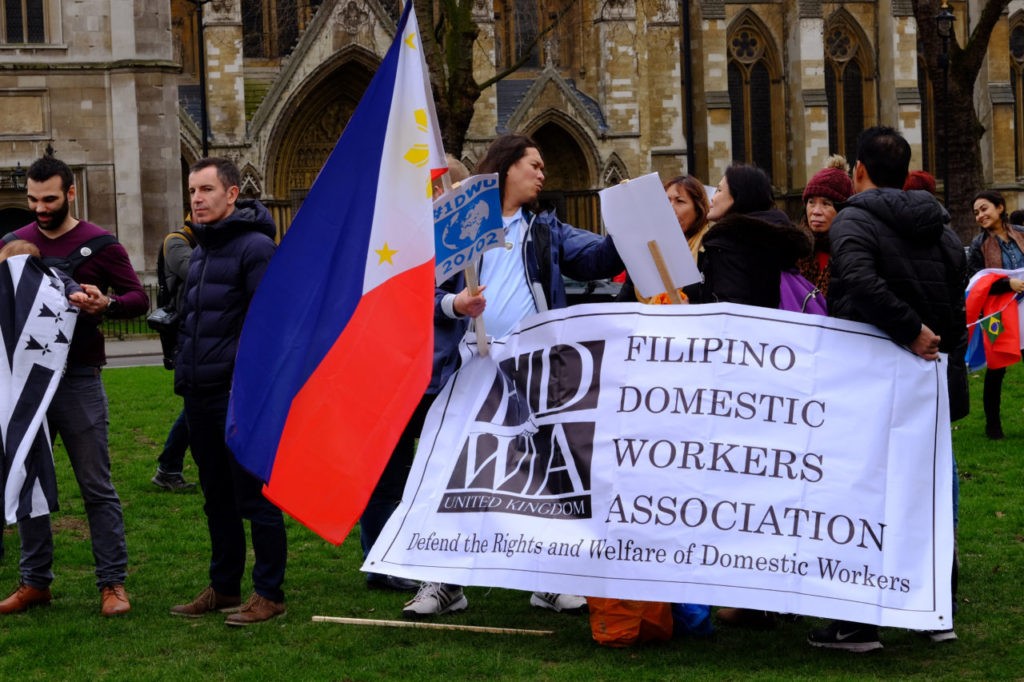 Separate figures from the Migration Observatory show that the share of foreign-born workers increased from 7.2 per cent in 1993 to reach 16.7 per cent by 2015, but that increase was particularly marked in low-skilled sectors such as factory work, food preparation, cleaning and hospitality.
Some 42 per cent of workers in "elementary process plant occupations" – that is, packers, bottlers, canners and so on – were migrant workers according to 2015 figures. Similarly 35 per cent of cleaners and housekeeping managers, and 30 percent of food preparation and hospitality workers were foreign born.
Follow Donna Rachel Edmunds on Twitter:

Follow @Donna_R_E

or e-mail to: dedmunds@breitbart.com