Despite its very public military setbacks in Iraq and Syria, the Islamic State has persisted with its iron fist policies toward the subjects of its "caliphate."
The global terror group's propaganda organ has recently published photos purporting to show "verdicts" on people charged with prostitution, blasphemy, and treason.
In the Palestinian refugee camp of Yarmouk on the outskirts of Damascus, IS operatives gathered passersby to witness the public flogging of a single man (main picture above) who had been convicted of "prostitution" for being in a relationship with an unmarried woman.
Pictures of the "ceremony" were published online, complete with a caption: "In keeping with the laws of Allah, the man guilty of prostitution shall receive 100 lashes."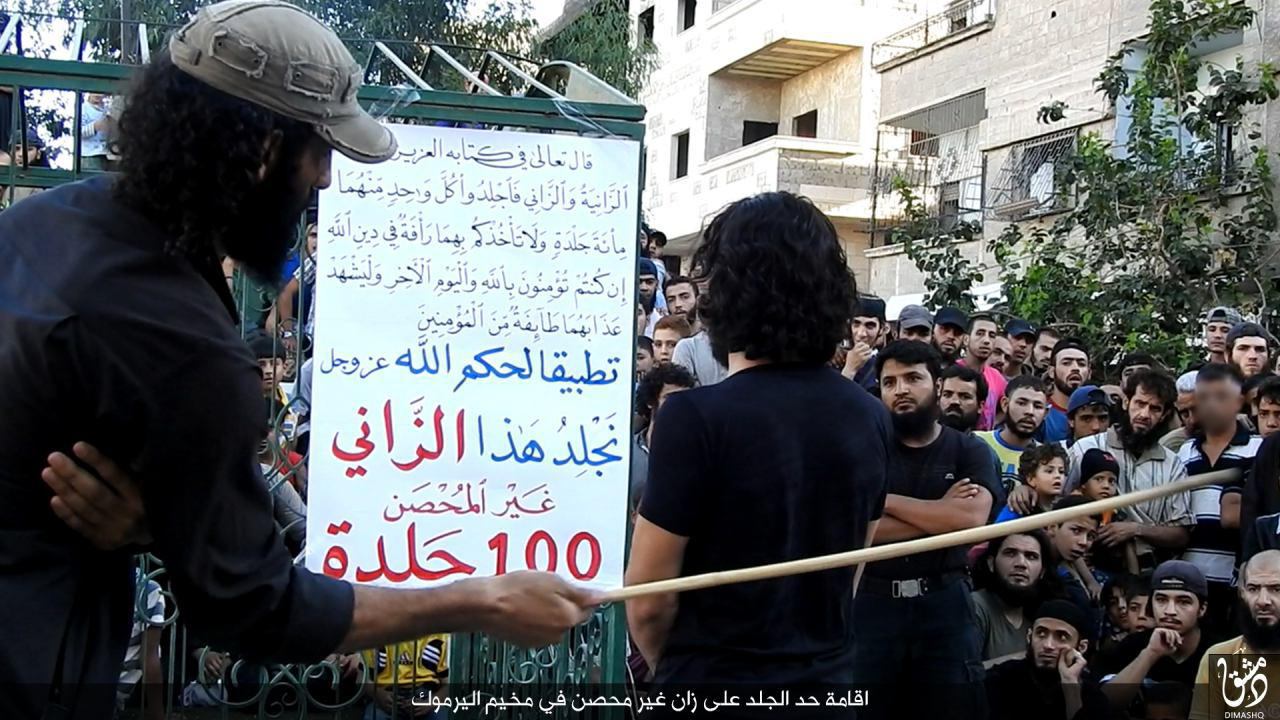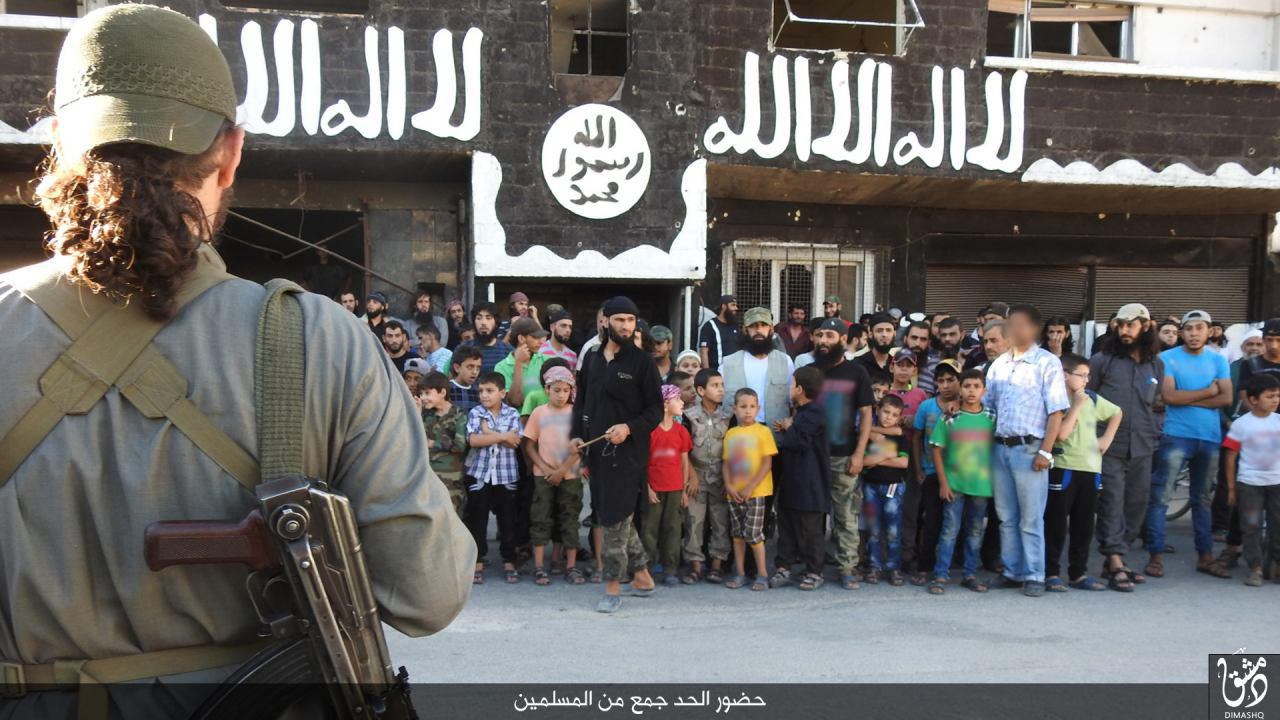 In another "ceremony," also in the IS-controlled "caliphate" near Damascus, a man was executed after being found guilty of blasphemy. Hundreds of people gathered to watch the execution, where an IS gunman recited the verdict to the defendant and another shot him dead.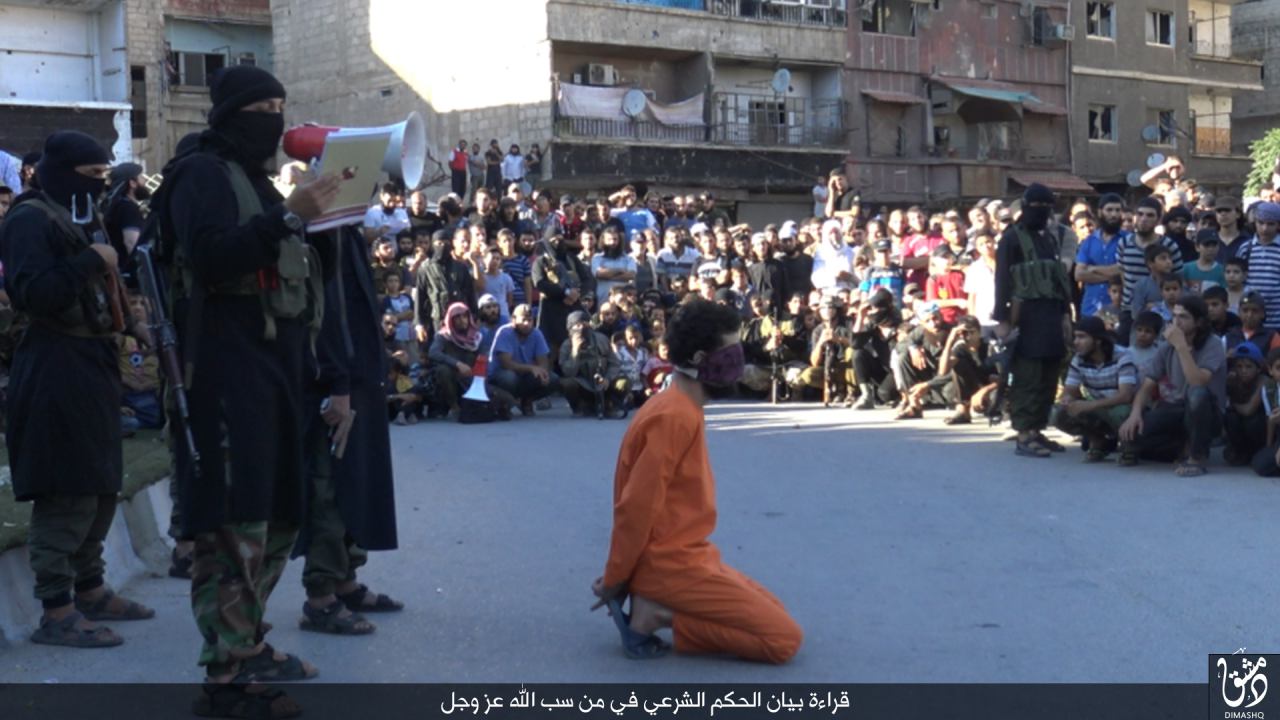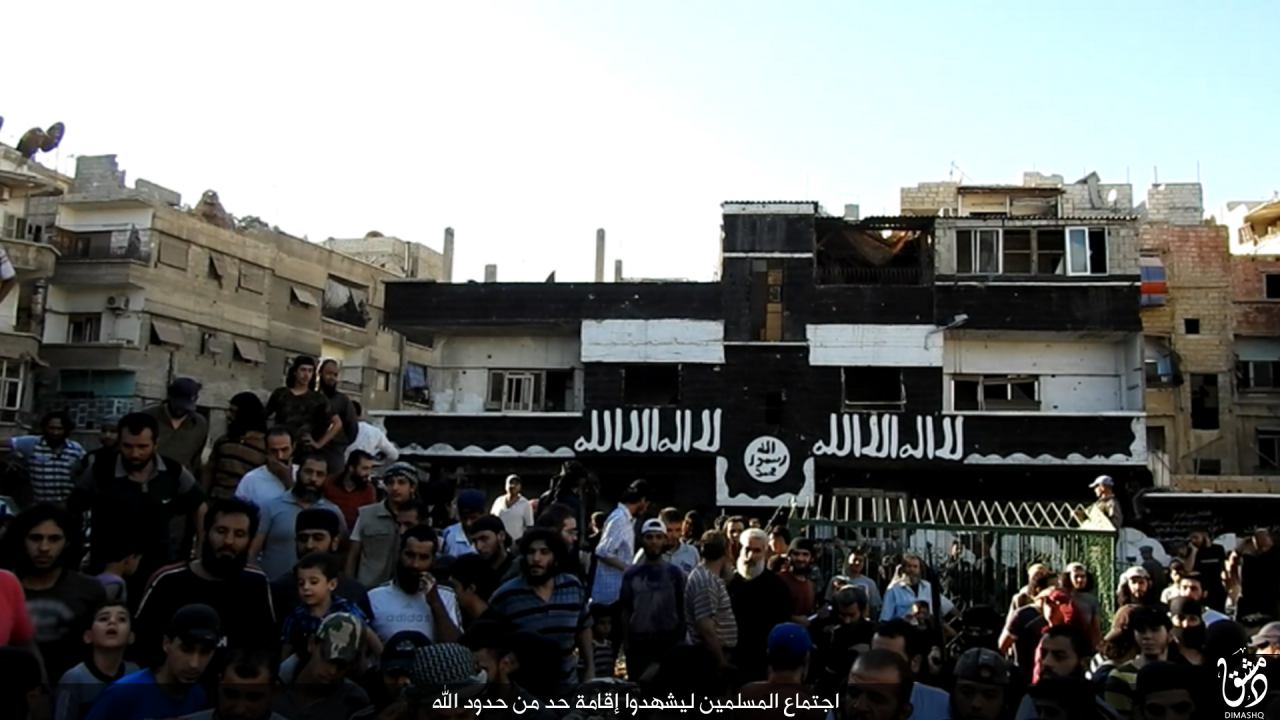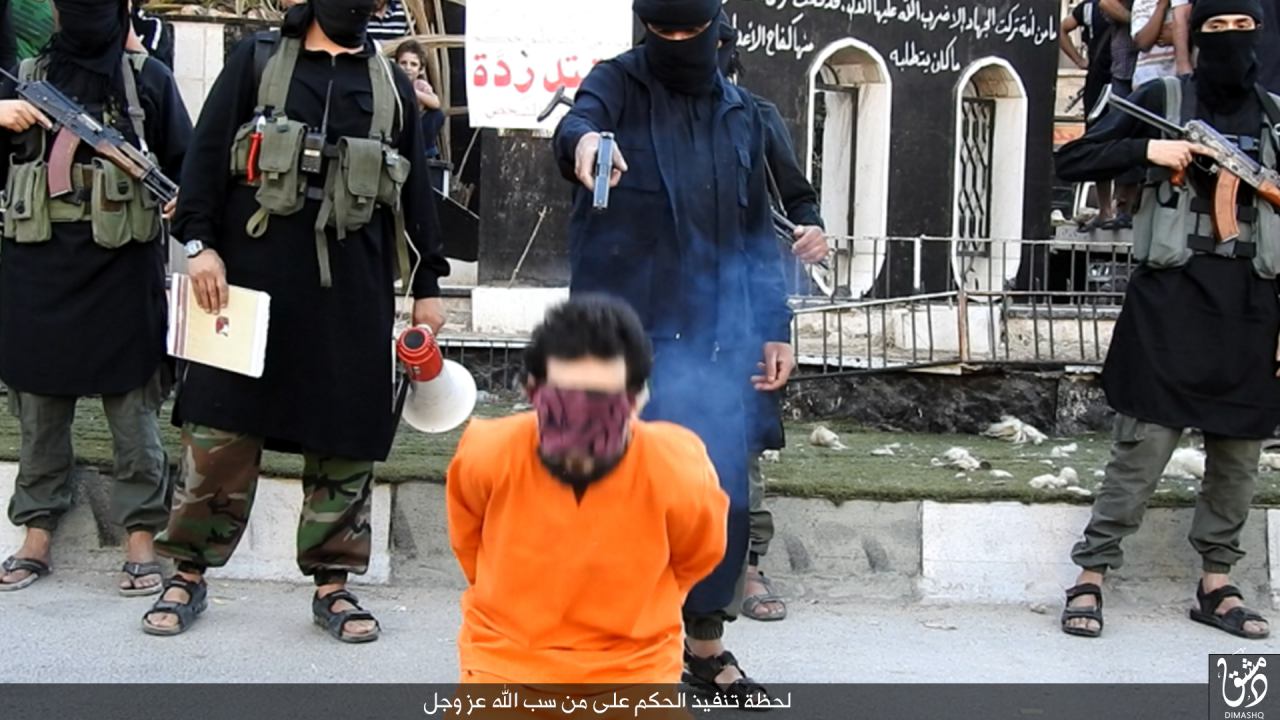 In the Khorasan region in Afghanistan, a local policeman who was taken prisoner by IS was killed after being thrown from a bridge to a rocky riverbed. IS said in a statement that the man, who was nabbed by IS fighters during a raid in Ninjarhar, was executed on charges of "treason" – pictures of the act were published online.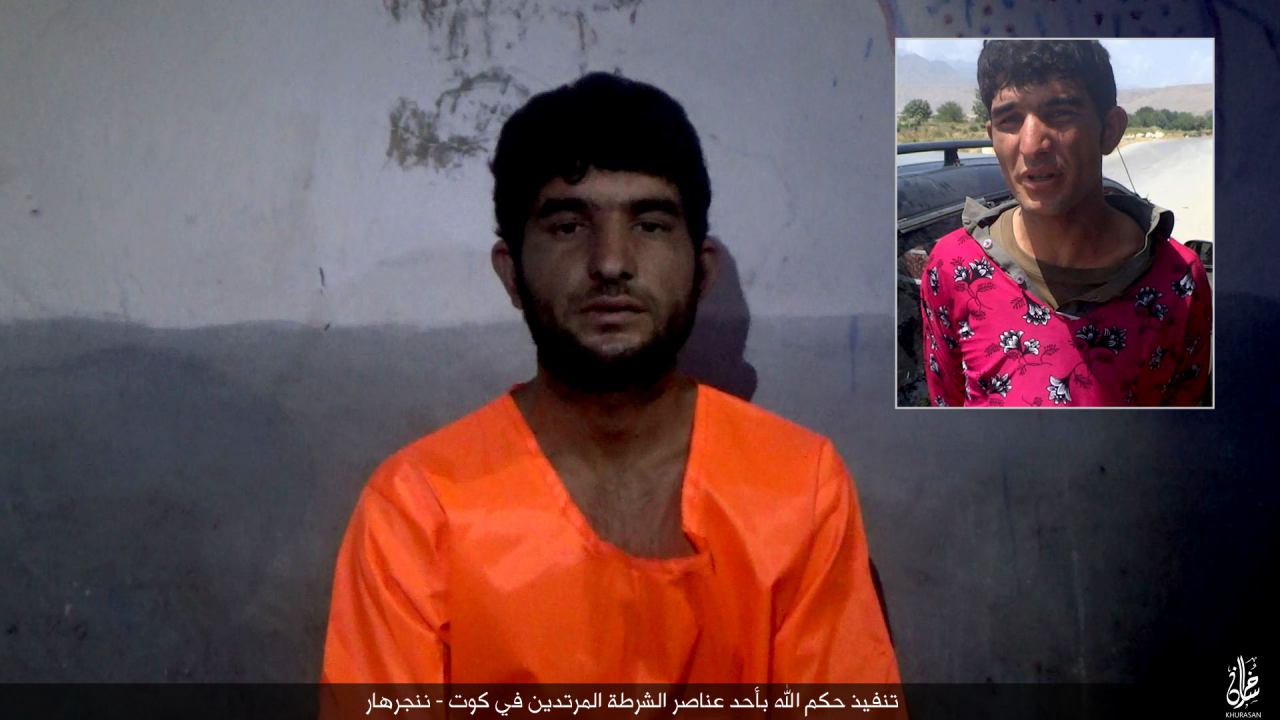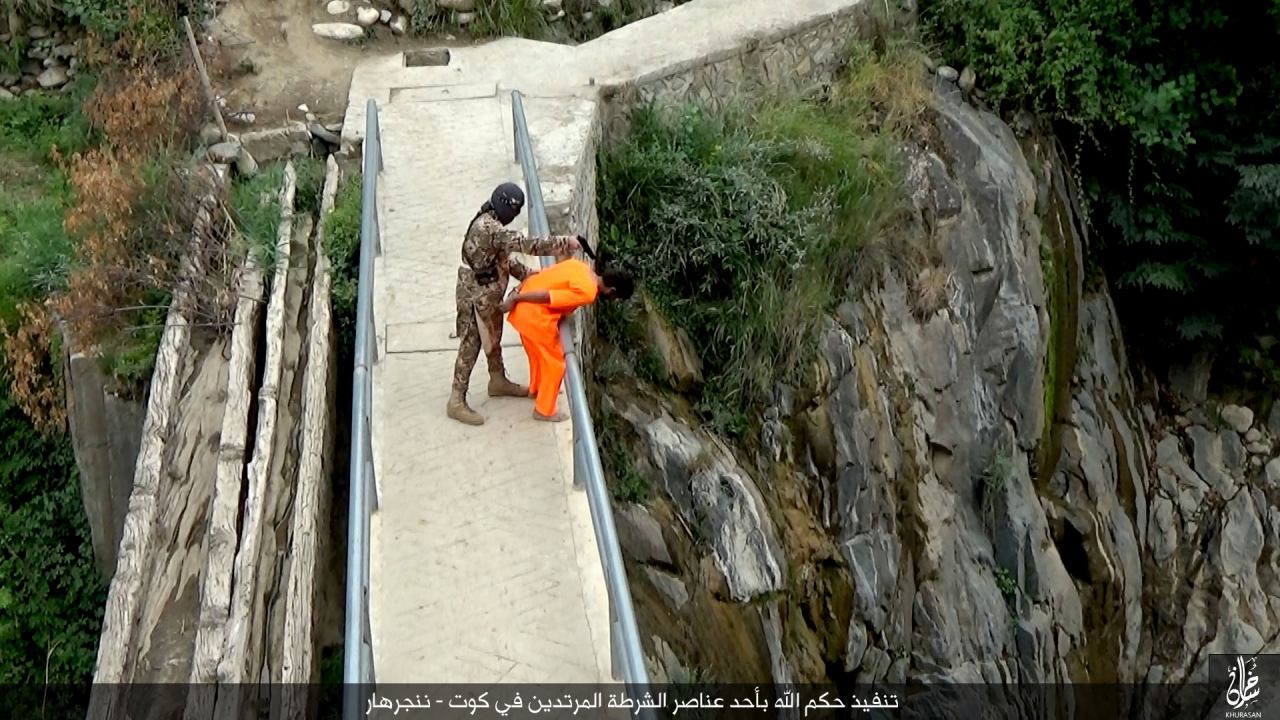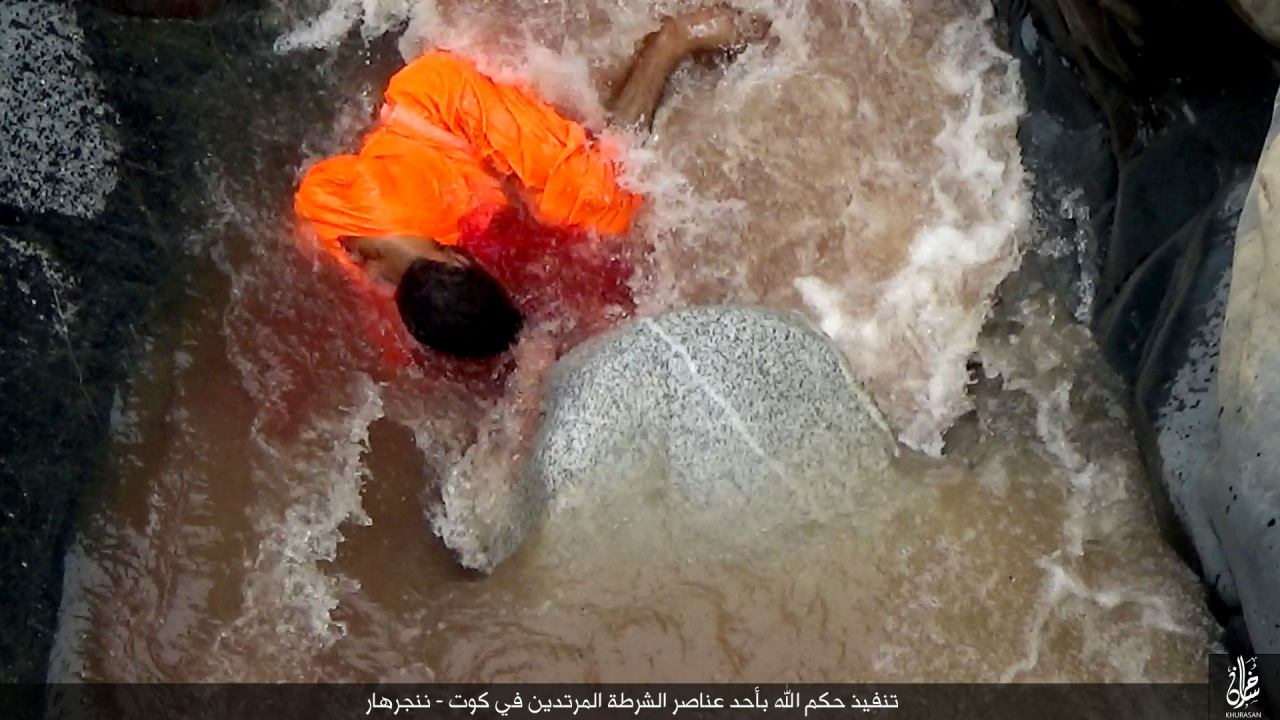 The pictures are clearly aimed in part at serving IS's propaganda by demonstrating that the organization was unaffected by the military defeats it incurred.
However, as Breitbart Jerusalem reported last week, IS's propaganda organ has also suffered recently. The volume of its publications has been significantly reduced, and Gaza IS loyalist Abu Al-Ayna Al-Ansari said that the organization's efforts are now dedicated to its military actions, and some members of the propaganda service have been killed and injured. He emphasized that the retreats are tactical.