A Super PAC which works hand-in-glove with House Speaker Paul Ryan is backing 11 of the 19 GOP legislators who have signed the discharge petition for a divisive, risky and unpopular amnesty bill before the midterms.
The business-funded group, the Congressional Leadership Fund, announced May 18 it is deploying campaign teams to help New York Republican John Faso, Michigan Republican Fred Upton, and an unelected GOP candidate in Minnesota. Both Faso and Upton have signed the petition.
The CLF is also backing the three principal advocates for the petition — California Rep. Jeff Denham, California Rep. David Valadao, and Florida Rep. Chris Curbelo.
The remaining six petition-signing beneficiaries are California's Steve Knight, Colorado's Mike Coffman, New Jersey's Leonard Lance, New York's John Katko, Texas Rep. Will Hurd, Pennsylvania's Ryan Costello. That adds up to 11 of 19 incumbent petition-signers, and 11 of the 34 candidates now in line for support from the CLF.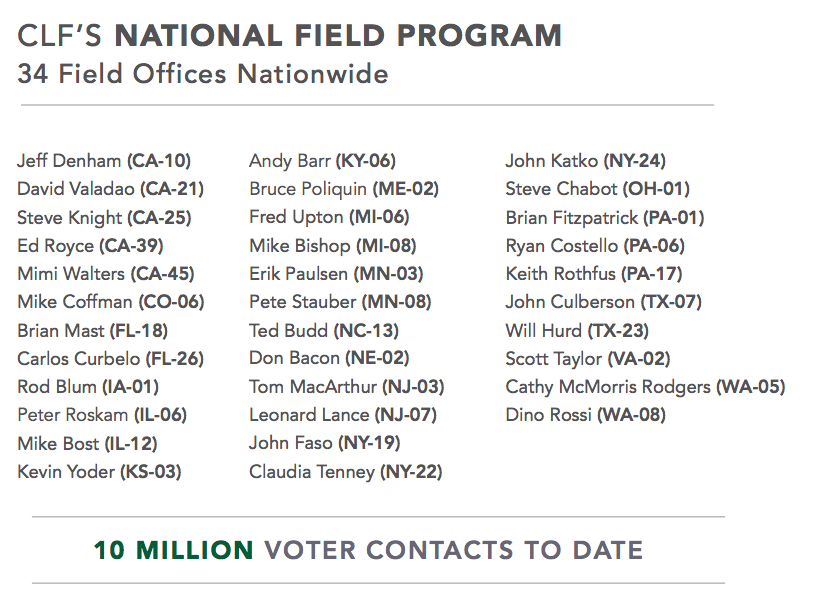 Each of those campaign teams will cost roughly $250,000, according to a May 17 article in Politico.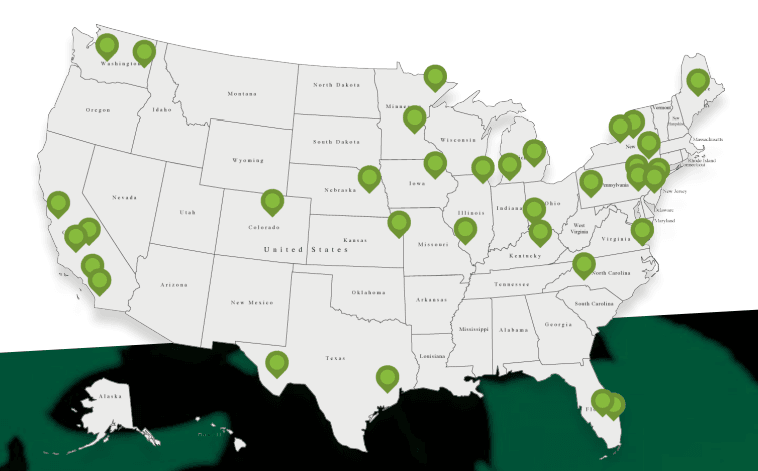 But the CLF is also funding TV ads for at least five of the signers, said an April article in Roll Call:
One of the 20 signers, Pennsylvania's Rep. Charlie Dent, is not running in 2018 and has already resigned from Congress.
The CLF's aid list also includes several other GOP legislators who signed a pro-amnesty petition in December, and who may soon sign the discharge amnesty. They include California's Rep. Mimi Walters, Maine's Bruce Poliquin, New York's Peter King and Virginia's Rep. Scott Taylor, whose December signature prompted a primary challenge.
House Speaker Paul Ryan is a primary fundraiser for the CLF, even as he tries to keep his public distance from the discharge advocates who are threatening to split the GOP on the core issue of cheap-labor migration.
On May 17, for example, Ryan said the discharge-petition should not be supported because it will be vetoed — not because the amnesty goal is opposed by the GOP base. In the same press conference, he also declared that President Donald Trump's four-part immigration-law reforms are "extremely reasonable."
Majority Leader Rep. Kevin McCarthy used a Tuesday meeting of the caucus to slam the petition-signers. Breitbart News reported:
"Our numbers are better," McCarthy told House GOP members, per a source in the room. "If election is today we win. Will we continue to grow. But few things can disrupt us. We cannot disrupt ourselves. Intensity levels are still not there, and discharge petitions release the power of the floor that the American people gave us the responsibly to hold. When you release that power the majority goes to Nancy. If you want to depress intensity this is number one way to do it. We can debate internally but don't let someone else like Nancy decide our future."
Denham and advocates insist the amnesty is popular, and he is using his support for illegals to build support among Latinos.
But numerous polls show the discharge petition's no-strings amnesty is deeply unpopular, while Trump's immigration reforms are popular.
The amnesty advocates rely on business-funded "Nation of Immigrants" push-polls to show apparent voter support for immigration and immigrants.
The alternative "choice" polls reveal most voters' often-ignored preference that CEOs should hire Americans at decent wages before hiring migrants. Those Americans include many blue-collar Blacks, Latinos, and people who hide their opinions from pollsters. Similarly, the 2018 polls show that GOP voters are far more concerned about migration — more properly, the economics of migration — than they are concerned about illegal migration and MS-13, taxes, or the return of Rep. Nancy Pelosi.
Pulse Opinion Research conducted a poll in the district of Jeff Denham, one of the loudest advocates for the amnesty petition, and also a beneficiary of the CLF funding. A no-strings amnesty matching Denham's proposal was opposed by 60 percent of 545 likely voters — and by 50 percent of the roughly 220 Hispanics in the poll.

That strong opposition to a no-strings amnesty helps explain why Denham wants the CLF's funding in his district to offset his support for the no-strings amnesty.
In 2016, Denham won by 51.7 percent to 48.3 percent because he got a 14,000-vote bump with Trump on the ballot compared to 2012, when Gov. Mitt Romney was on the presidential ballot.
Denham's district is 40 percent Latino — but it also one of the poorest in the state. The median household income was only $60,235 in 2016. Denham's leading donors in 2016 include the low-wage farm industry, as well as energy, trucking, gambling and railroad companies — all of whom are being pressured to raise wages and salaries in Donald Trump's low-immigration, high-pressure economy. The pressure for higher wages for Denham's voters will dissipate if CEOs and investors are confident they will be able to more foreign workers.
Ryan's CLF is run by the same people who run the American Action Network. The chairman of the two organizations is Fred Malek, and the executive director is Corry Bliss. Malek strongly pushed the 2013 "Gang of Eight' amnesty.
Ryan does not direct the CLF but has helped raise much of the CLF's $71 million in revenue. The money comes mostly from wealthy donors, including $30 million from casino operator Sheldon Adelson, says Politico.
The AAN is apparently the second largest donor to the CLF, but it does not disclose where it gets its donations. However, Open Secrets, a D.C.-based non-profit has scanned corporate statements and collected a partial list of the AAN donors. They include the Pharmaceutical Research & Manufacturers of America, the Alliance for Quality Nursing Home Care, and the American Petroleum Institute. A Politico report notes that AAN has spent many millions pushing for tax cuts and changes to the Obamacare law.
A partial list of CLF donors is provided by OpenSecrets.org. The list includes investment firms and hedge funds who have a very broad set of priorities.
Many of those companies' political goals are either broadly popular or acceptable to the GOP electorate but are deeply opposed by Democratic voters and legislators. For example, Rep. Nancy Pelosi says she will use a 2019 majority to rewrite the tax cuts.
Here's the video you'll be seeing all fall: @NancyPelosi during her #PlaybookInterview
admits it's "accurate" she wants to "raise taxes" if Dems win the majority. https://t.co/QsUYmUiXON

— Matt Gorman (@mattsgorman) May 8, 2018
The intra-GOP agreement between the establishment and populists, however, stops at immigration because Trump-aligned voters sharply oppose rules which skew the labor market in favor of investors.
If 25 GOP legislators sign the pending discharge petition, then 193 Democrats will join them to get the 218-vote House majority needed for a discharge petition to successfully schedule a floor vote, despite leadership opposition.
The legislation in their petition will create a rare "Queen of the Hill" debate, in which legislators are allowed to vote for or against four rival amnesty-and-immigration bills. The bill which gets the most votes is the winner and is sent to the Senate.
That "Queen of the Hill" debate will allow the business-first GOP caucus to unite behind an amnesty bill that will pass with support from 193 Democrats but also split its votes to guarantee the failure of pro-American immigration bills. That complicated process will allow the business-first GOP members to pass the Democratic-backed amnesty bill while also pretending they support a pro-American bill.
However, Speaker Ryan can block the Queen of the Hill vote if the petition gets sufficient signatures. If a bill passes the House, it would likely be ignored by the Senate, and vetoed by Trump.