An unrepentant terror mastermind has a parole hearing scheduled for early January 2011 in civilian court. No, it is not Ramzi Yousef. It's not Khalid Sheikh Mohammed nor any of the other Guantanamo detainees.
This pioneer in terror was plying his craft while the likes of Yousef, KSM and even bin Laden himself were mere school kids.
During the 1970s and 80s, this socialist revolutionary presided over a clandestine terror network that, among other things, attacked American civilians with over 130 bombs, proudly claimed responsibility for cold blooded murders, prostituted the Episcopal Church in Chicago and New York to cover and promote their terror activities and were trained by a surrogate of Castro's Cuban Intelligence agency.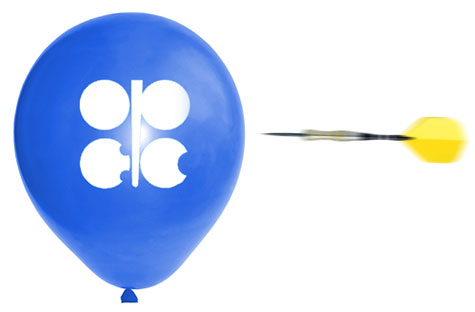 This terrorist is none other than FALN patriarch and co-founder Oscar Lopez Rivera (Federal Inmate 87651-024), who along with his Islamic contemporary Yasser Arafat, is one of the fathers of modern terrorism, pre-cursing the horrors of 9/11 and the world wide terror war we fight today.
Despite the propaganda by supporters claiming this group was "non violent," Lopez's Puerto Rican terrorist group, The Armed Forces for National Liberation (FALN) waged war against the citizens of the United States from 1974 to 1983, wounding scores and murdering six including my 33 year old father, Frank Connor, at the infamous January 24, 1975 lunchtime bombing of NYC landmark restaurant, Fraunces Tavern. More than ironically, twenty six years later our father's 41 year old god son Steve Schlag was killed in the north tower on 9/11 as my brother and I helplessly witnessed the attacks from our downtown offices; only blocks from both the World Trade Center and Fraunces.
Through dogged investigative work by the FBI, Chicago Police and NYPD, Lopez, like the other FALN members was apprehended, arrested, convicted and sentenced to 55 years in prison for the commission of Federal crimes. Those crimes included carrying firearms during the commission of seditious conspiracy and interference with interstate commerce by violence, interstate transportation of firearms with intent to commit seditious conspiracy, interference with interstate commerce by violence and interstate transportation of a stolen vehicle.
As former FBI agent Rick Hahn points out in his upcoming book, Terror's Dawn, "At trial, the jury deliberated less than six hours before delivering their verdict: Guilty on all counts. Lopez, claiming a "prisoner of war" position, refused to be present when the verdict was read. Less than three weeks later Lopez was sentenced. In sentencing judge McMillan heaped his disgust upon him. Perhaps recalling Lopez' mendacity before the jury in his opening remarks, he referred to Lopez as "incorrigible" "unreconstructed" and "unfit." "You are an un-rehabilitated revolutionary" McMillan said, "There's no point in giving you anything less than a heavy sentence." With that, McMillan sentenced him to fifty five years.
Lopez responded angrily, saying: "…You can call me a terrorist, a criminal, whatever you want. But this is a political trial, a lie and a farce." Maybe because there was no audience of supporters, Lopez didn't threaten the judge or prosecutors as his fellow FALN members had. The absence of supporters was likely due to the fact that McMillan did not give notice that the morning sentencing would take place until the evening before, leaving little time for word to spread. In any case, for Lopez it was over. Within days he would be moved to Leavenworth prison to serve his Federal sentence."
But even Leavenworth would not deter Lopez. In March 1983, three of the few remaining FALN terrorists attempted to break Lopez out of prison. Lopez had feigned illness, and was to be transferred to a hospital near the prison. There the three terrorists would attempt an armed jailbreak of Lopez.
The FBI had been aware of the plot, and held Lopez at the prison itself. His three comrades, Edwin Cortez, Alejandrina Torres and a shadowy third conspirator, identified only as "Benjamin" returned to Chicago after the Chicago Task Force foiled the escape. Cortez and Torres were arrested some months later after FBI surveillance caught them choosing their next bombing targets. Despite his complicity in the escape plot, Lopez was not charged in the case.
But one escape attempt was not enough for Lopez. In 1985, he began plotting with a small group of other individuals, including two members of "Prairie Fire", a group with direct ties to the Weather Underground. The plan included flying a helicopter to the prison to affect Lopez's escape. Lopez's list of materials to be used in the escape plot included grenades, rifles, plastic explosives, bulletproof vests, blasting caps and armor-piercing rockets. The FBI had known of the plot since the beginning, and made arrests in 1986.
For his troubles, Lopez was sentenced to an additional 15 years in prison.
Lopez was effectively locked up forever. Consequently, following the "the economics of law enforcement" Lopez and his followers were not extradited to New York to face trial for the murders at Fraunces.
Like his 15 FALN terrorist comrades, in 1999 Lopez was offered commutation of his 55 year sentence by the Clintons, with an assist from now Attorney General Eric Holder. The escape attempt conviction, however, was not commuted and Lopez refused clemency for any of his crimes. Lopez, like the other FALN members up to that time , refused to recognize the jurisdiction of the United States. Unlike 14 other FALN members who ultimately accepted Holder and Clintons' clemency, he has rightly remained in prison a silent, remorseless martyr to his twisted cause.
In recent years parole has been a possibility, but Lopez has declined a hearing. Only now that his co-founder of the FALN terror network, Carlos Torres, was released in August 2010, (under curious terms having served only 38% of his sentence) is Lopez looking for release. As the last FALN member in prison I believe he sees himself as a martyr. He now wants to be released and return to Puerto Rico or even Chicago as some kind of hero. Currently, among the FALN, only Lopez and fugitive convicted bomber, William Morales (living under safe haven in Castro's Cuba) have not been released or offered full clemency for their horrific crimes.
Oscar Lopez and his equally sociopathic FALN followers are no heroes but rather terrorist thugs. My family and all of America were blind-sided by Clintons' 1999 release of the FALN which effectively played Russian roulette with the lives of our citizens. We as direct victims of the FALN's reign of terror were given no notice of the clemency offer even after we read about it in the newspapers! Only the terrorists refusal to accept clemency for 30 days allowed us the time to act against the Clinton / Holder politically motivated, craven grants.
This time it's different. We can see it happening and we will not sit helplessly again as terror is unleashed.
Oscar Lopez is a sworn terrorist; unrepentant and dangerous. Moreover, he has done nothing to assist the U.S. Government or its citizens to resolve unsolved FALN crimes, including the bombing of Fraunces Tavern where four died and scores were injured. Many more were marked for life. Is such an unremorseful, uncooperative terrorist worthy of benevolent consideration? That will be the question before the parole panel and really the American public.
For the sake of all Americans especially for those who now have no voice and whose blood he has on his hands like Frank Connor, please join us in demanding of the Department of Justice, United States Parole Commission and your Congressmen and Senators (contact info below; please reference inmate number 87651-024) that Lopez remain in prison and complete his richly deserved sentence.
Eric Holder's Department of Justice
U.S. Department of Justice

950 Pennsylvania Avenue, NW

Washington, DC 20530-0001
202-353-1555
United States Parole Commission
Chairman Isaac Fulwood, Jr.

US Parole Commission

5550 Friendship Blvd.

Suite 420

Chevy Chase, MD 20815-7286,
Phone (301) 492-5990
Fax (301) 492-5307
House of Representatives
https://writerep.house.gov/writerep/welcome.shtml
United States Senate
http://www.senate.gov/general/contact_information/senators_cfm.cfm