The Philippine Navy denied reports that wreckage from Malaysia Airlines Flight MH370 has been found in the island nation.
"Since yesterday, we deployed a gunboat there because of the news," explained Captain Giovanni Carlo Bacordo. "We interviewed the people there, the fishermen, but they have no knowledge about it. Even the populace residing in the island for the longest time have no knowledge of this."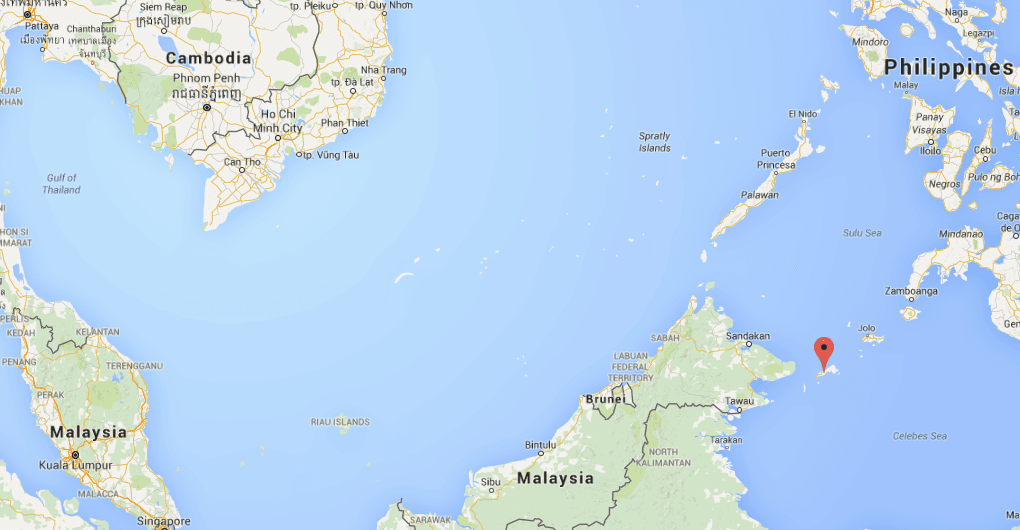 Jamil Omar, an audio technician, contacted authorities after his aunt Siti Kayam claimed she found MH370 wreckage of the plane in the jungle. She climbed aboard and discovered skeletons inside the plane.
"Mr Jamil claimed his aunt had entered the aircraft wreckage, which had many human skeletons and bones," stated police commissioner Jalaludin Abdul Rahman. "She also found a Malaysian flag measuring 70 inches long and 35 inches wide."
One skeleton allegedly belonged to the pilot, who still wore his safety belt "and the communication gear attached to his head and ears."
"Not really," said Philippine Police Chief Tan Sri Khalid Abu Bakar, when asked if there could be truth to the report. "Philippines confirm there is no wreckage of the plane."
However, the Malaysian police have not ruled "out the report, and said it would be unusual for a hoax caller to provide both his own and the aunt's full name and details."
"I have told the DCA [Department of Civil Aviation] to look into the report," said Malaysian Transport Minister Liow Tiong Lai. "We don't know if the report is true, so we need to verify it first. Let's not speculate and give space to the DCA to conduct its investigation."
In July, a man on the French island of Reunion in the Indian Ocean contacted former military pilot Xavier Tytelman about wreckage discovered on the beach. He believed it was part of MH370. A month later, Malaysia confirmed the debris did belong to the lost flight.
"It is with a very heavy heart that I must tell you, an international team of experts have conclusively confirmed that the aircraft debris found on Reunion is indeed from MH370," said Prime Minister Najib Razak. "We now have physical evidence that … Flight MH370 tragically ended in the Southern Indian Ocean."
MH370, carrying 239 people on board, disappeared on March 8, 2014, after it left Kuala Lumpur, Malaysia. It was supposed to land in Beijing, China. No one knows why the plane "turned dramatically off course over the sea between Malaysia and Vietnam, or where exactly its errant journey finished."