The Nigerian military has arrested Usman Modu Tella, an 11-year-old boy, on suspicions that he had been trained to perform a suicide bombing in the service of Islamic State-affiliated terror group Boko Haram.
"Preliminary investigation revealed that the suspect was from Bama town and is among four other children trained for suicide bombing by the Boko Haram terrorists," Sani Usman, Nigerian military spokesman, told reporters Thursday. He noted that the other three children are believed to have committed their suicide bombings already, and thus no longer pose a threat to the country.
"The apprehension of the suspects is a boost to the fight against terrorism and insurgency in that they were assisting with investigation that would lead to the arrest of more suspected terrorists in the camp and elsewhere," Usman asserted. He added that they confirmed they had found the right suspect after Tella positively identified a number of senior Boko Haram officials as people with whom he had interacted in the past.
Tella was ranked 82 in a list of top 100 Boko Haram threats to Nigeria released by the military in October.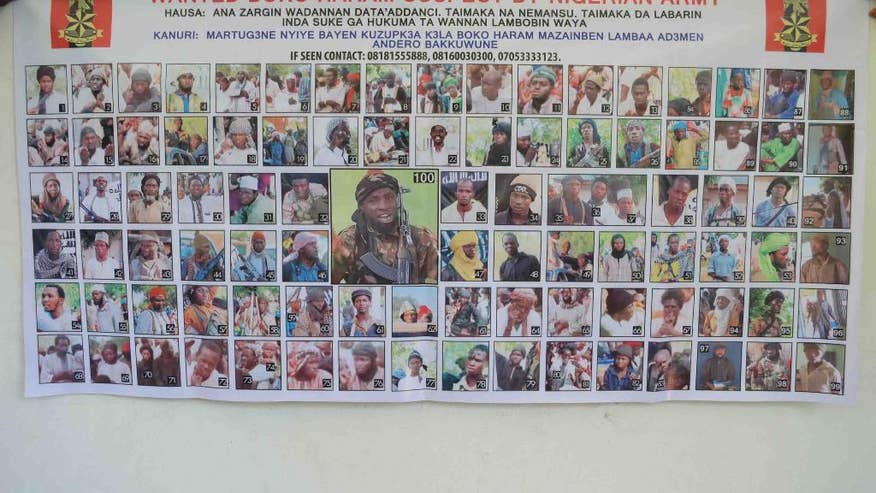 While the military did not confirm who the other three children were, Boko Haram has increasingly relied on brainwashed child suicide bombers to kill civilians in public areas, particularly in northeastern Borno State and near the border areas with Chad, Niger, and Cameroon. The Agence France-Presse reports that four teen girls committed a suicide bombing on November 21 in Cameroon. Those assailants were believed to be between 13 and 15 years of age.
Three days earlier, an 11-year-old girl and 18-year-old woman committed similar attacks in Kano, northern Nigeria.
While Nigerian authorities have repeatedly asserted that Boko Haram's resorting to such attacks and horseback raids of villages difficult for law enforcement to reach are signs that the group has been weakened and is using "desperate" tactics, the use of young girls as suicide bombers is not a new feature in the tenure of President Muhammadu Buhari, elected in April. In January of this year, a ten-year-old girl blew herself up in Maiduguri, Borno state, the home city of Boko Haram leadership. Since being elected, Buhari has moved the nation's military headquarters to Maiduguri from Abuja, the nation's capital.
Buhari vowed to end Boko Haram as an organization by December 2015, though that goal appears far from reach. Rather than becoming a diminished presence in Nigeria, the group has expanded its range since pledging allegiance to Islamic State Caliph Abu Bakr al-Baghdadi into Cameroon, Chad, and Niger. They are especially active in the Lake Chad area.
The military is counting on help from local vigilante groups in the more remote locations near Boko Haram's base in the dense Sambisa forest. On Friday, a group of 100 local hunters in Kaduna state, more than 400 miles from Maiduguri, volunteered to join the military in the fight against Boko Haram, appearing at a local government office armed and prepared to travel east. Borno and Yobe vigilantes have also done their part to protect villages from Boko Haram, though they are often outnumbered and caught by surprise in Boko Haram's midnight raids.