A report exposes Islamic State (ISIS/ISIL) terrorists at a "jihadist university" in Raqqa, Syria, preparing and modifying weapons, including surface-to-air missiles capable of targeting passenger planes.
Sky News sifted through eight hours of footage that shows, among other images, terrorists operating a remote-controlled car to use as a mobile bomb. They also fit the car with mannequins instead of terrorists.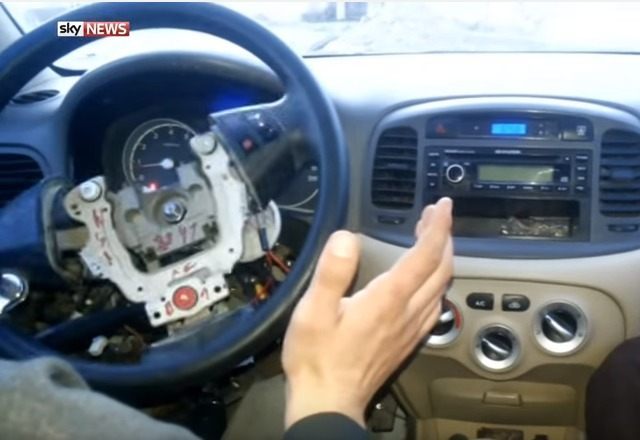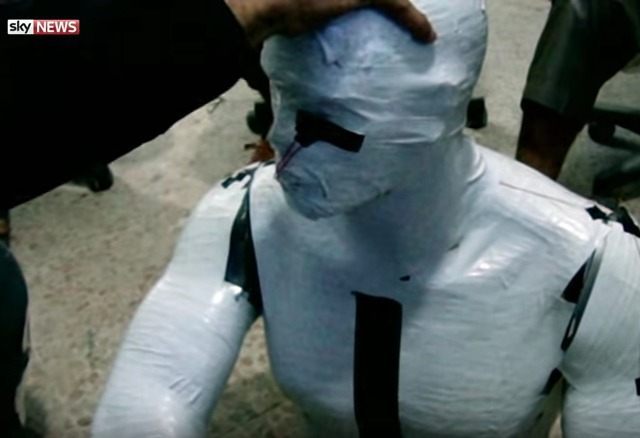 "According to what we were told, these training videos were meant to train people outside Syria," a defector told Sky News. "[Inside Syria] they train people in public anyway. The training program is meant for Europe to cause huge damage. This program is meant to target a large number of people in more than one location, of course it wasn't meant for either Syria or Iraq."
In another portion, a jihadist shows off his skills as a missile builder for the group.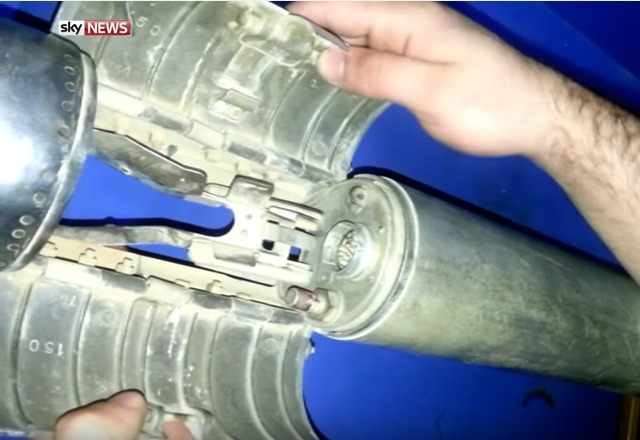 Sky News reports that Western governments abandoned these missiles because they believe the equipment has "been redundant through old age." Many terrorist groups also held onto these missiles, but later disposed of them because they could not maintain the thermal battery. But the Islamic State allegedly found a way to fix them.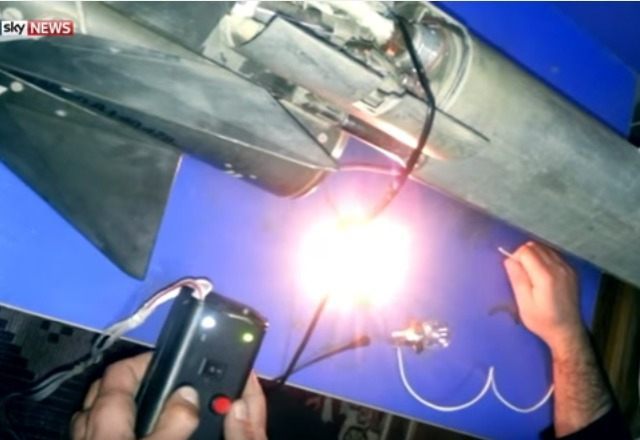 Another man shows the camera everything for sale at a makeshift store. He remains hidden, but most of the teachers do not disguise their faces. The camera keeps the students' faces out of the shots.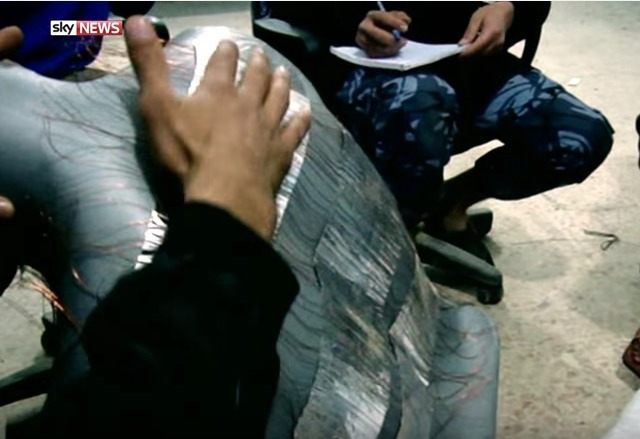 Former bomb technician Major Chris Hunter told Sky News the group's ability to make explosives shocks him. He also described the video as "an intel gold mine." He said:
"I think this is one of the most significant intelligence finds in terms of Daesh.

"What we've seen with their typical propaganda videos is they're very, very high quality.

"They're designed, they're produced to inspire people and prospectively touch the nerves of anybody who is viewing them; they're done in a very specific way.

"With this training footage it's very clearly purely designed to pass on information – to pass on the progress in the research and development areas – and it gives us a very good insight into where they are now, what they're aspiring to do and crucially the diversity of the types of threats we might face.

"So I would say it's an intel gold mine."
Ever since the Islamic State entered the international stage, stories of jihadist training camps and schools have appeared on front pages.
In October 2014, the terrorist group's media wing released a video titled "School of Jihad," which showed children as young as ten learning how to handle automatic rifles, behead, and torture infidels. At graduation, the children donned headgears with the Islamic State flag.
The Islamic State has canceled classes in areas they captured. Instead, the militants force students to attend only Islamic classes.
In November, Breitbart Jerusalem acquired photos of an Islamic State training camp in Egypt's Sinai Peninsula. The pictures show a sign that reads "martyrs camp." The Gaza militant told Breitbart Jerusalem the photos came from "a 10-month training center that closed up shop last July."
A month earlier, Turkish authorities discovered training camps specifically for children in basements hidden in Istanbul. Hürriyet Daily News reported that "24 of around 50 suspects of Tajik and Uzbek origin" are children who trained in those basement camps. The officers raided 18 homes in the "Pendik and Başakşehir's Kayaşehir neighborhood." The houses contained "battlefield maps as well as documents describing the group's contacts in both countries." Other evidence led authorities to believe the group intended to meet ISIS in Syria and Iraq.