The democratic election of Republican Donald Trump to the U.S. presidency has trigged a bizarre backlash against America's free and fair election in the radical leftist communities native to the country's big cities.
While a radical minority of Americans seek to use organized flag burnings to galvanize opposition to the peaceful transition of power, it is worth noting that, in the rest of the world, much larger crowds are assembling for precisely the opposite reason: to see their nations hold elections as legitimate as America's this week.
Below are five autocratic nations currently fending off mass protests calling for free and fair elections, all in varying degrees of oppression – from the kingdom with no electoral safeguards to the "democracy" marred by institutional fraud.
China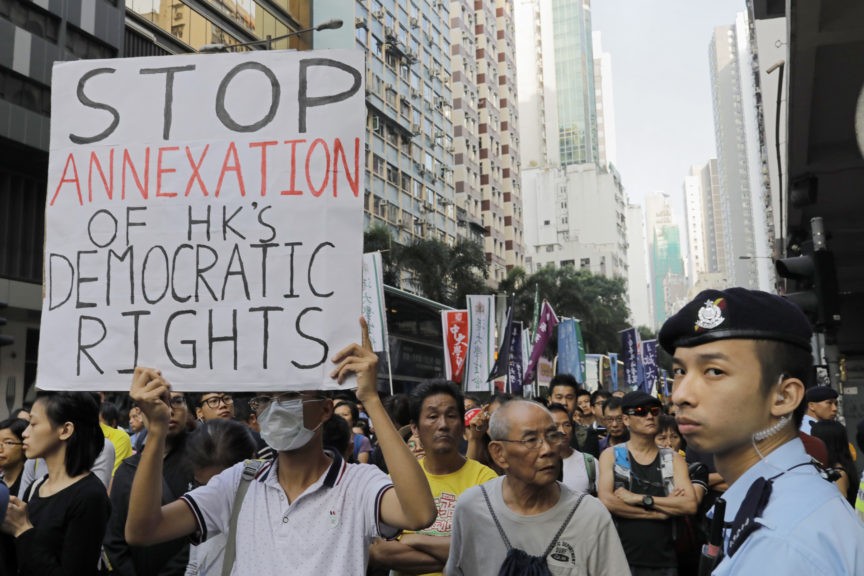 Mainland China, of course, does not hold elections for its heads of state or leaders of the Communist Party. In Hong Kong, however, another system reigns: Hong Kong has "a Chief Executive and an Executive Council, with a two-tiered system of representative government and an independent judiciary." Hong Kong holds elections.
Last week, Hong Kong elected a number of separatist legislators who refused to pledge allegiance to Beijing while taking the oath of office. Beijing's Communist Party responded by "interpreting" the Basic Law, Hong Kong's Constitution, to allow them to prevent those legislators from taking office. China is seeking to remove 15 democratically-elected representatives from power. Cue the protests: over 10,000 people took the streets last week demanding China stay out of their affairs.
Venezuela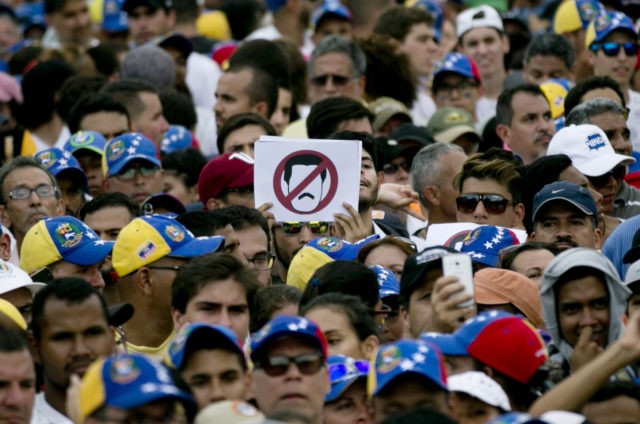 Venezuela's socialist government has controlled the elections since the rise of late dictator Hugo Chávez. Elections occur, but most accept them as extremely fraudulent. In 2013, current dictator Nicolás Maduro took over after Chávez's death, and won an election riddled with fraud accusations and suspicious activity.
Stuck with Maduro's inept socialist government, Venezuelans have taken to the streets repeatedly since then, demanding the right to buy basic supermarket goods and travel freely, as well as assemble politically without having to face state violence. This year, the opposition organized a legal recall effort to force a vote. Venezuelans wanted to go to the polls, with millions signing the petition.
Last month, Maduro abruptly claimed the signatures were faulty and halted the operation. The result as been a new burst of protests, condemning Maduro for being a tyrant.
Turkey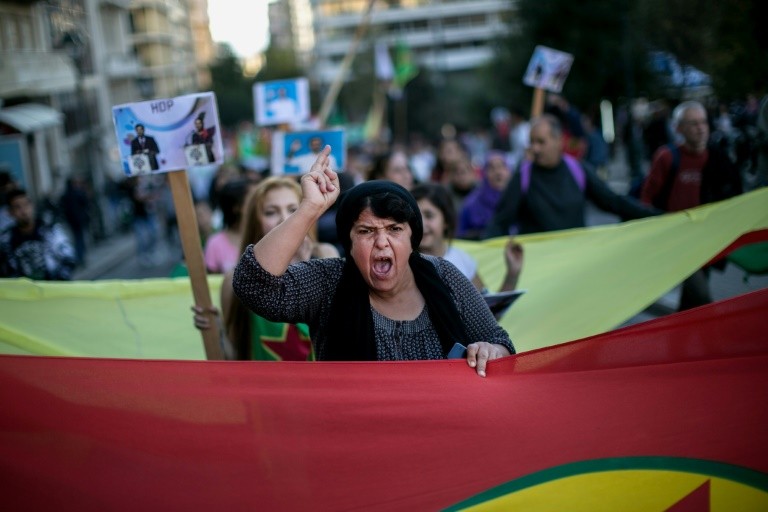 Among all the nations profiled here, Turkey's autocracy is the most deceptive. Turkey just had two elections last year! Unfortunately, the government called the second to annul the negative results of the first.
In June 2015, the center-left, anti-Islamist People's Democratic Party (HDP) won a sizable chunk of the seats in the legislature, enough to deny the ruling Islamist Justice and Development Party (AKP) a mandate to rule without forming a coalition government. The victory represented a severe hindrance to President Recep Tayyip Erdogan's plan to push through the parliament a law allowing him to consolidate power.
Erdogan's party thus called another election in November – one in which two people new "people" voted and the AKP crushed the opposition. For comparison, two million new people were registered to vote between 2011 and 2015, the same amount as between June and November 2015. The HDP cried fraud.
A year later, the Erdogan government arrested the HDP co-chairs, and a number of their colleagues in parliament, on vague terrorism charges. The Kurds of Diyarbakir, where co-chair Selahattin Demirtas was arrested, took to the streets demanding his release and that of the other HDP members, as well as fair representation in the government. Police suppressed the protests with tear gas and water cannons.
Cuba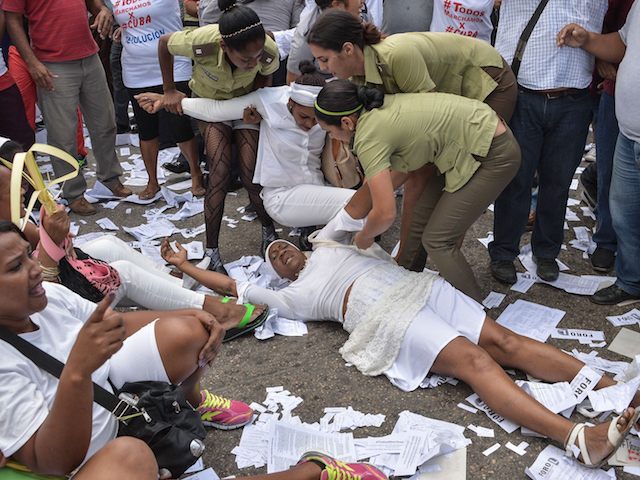 Every Sunday, the Cuban dissident group Ladies in White – a coalition of mothers, daughters, sisters, and wives of political prisoners – go to Sunday Mass in Havana and march down the street holding images of their imprisoned loved ones. Every Sunday, the police beats, tortures, and arbitrarily detains dozens of these women, often releasing them later hours away from their homes with no means of getting back.
The Ladies in White often face arrest alongside allied dissident groups. The number of these arrests has skyrocketed in 2016, largely due to President Barack Obama's policy to establish friendly relations with the Castro regime.
These dissidents want to live in a Cuba with free and fair elections, liberated from the communist system. "There are no elections here, there is a family succession," Ladies in White leader Berta Soler said in a 2013 interview. "That is why we are struggling to, pacifically, make it so that there are elections in Cuba, so that we the people can elect the president we want, so that there is democracy, freedom, and a state of rights."
Bahrain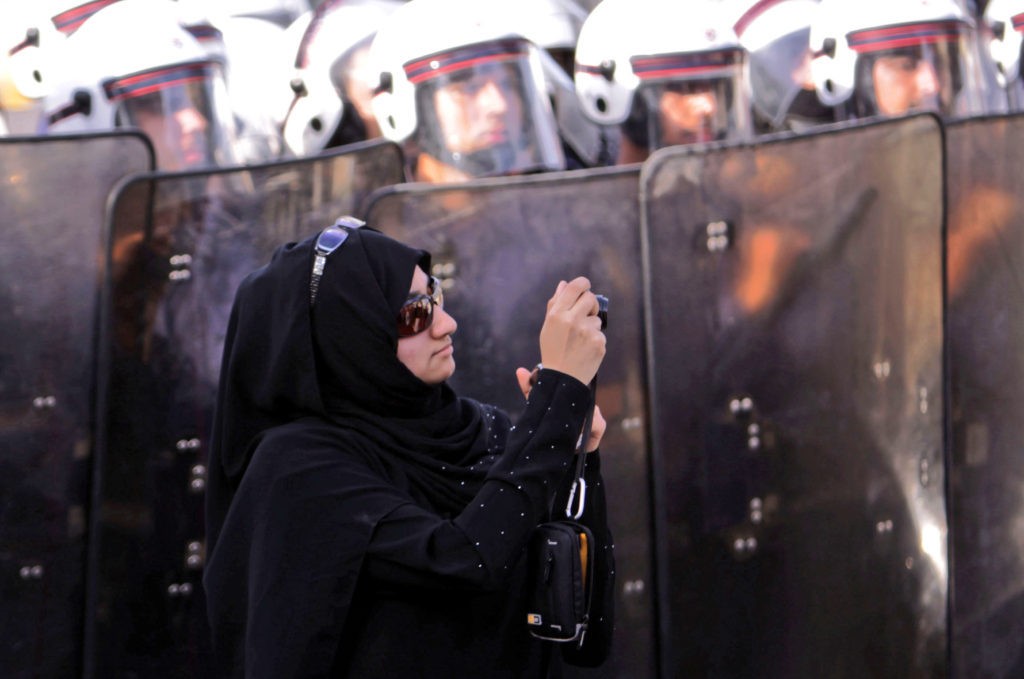 Bahrain, a Shiite-majority nation run by a Sunni king, has experienced some form of protest to overthrow their king since the 2011 Arab Spring protests. In 2014, four of the nation's minority opposition groups in the legislature boycotted a parliamentary election, responding to protests calling for moe representation. In a statement announcing that boycott, the parties wrote, "any elections process without a peaceful transfer of power within a system of constitutional monarchy, which is the current situation, will be unilaterally run and based on an unfair electoral system."
As recently as late October, the Agence-France Presse reported that hundreds of Bahrainis had taken to the streets again, attempting to march into the capital and demand an overthrow of the government. The protests eventually concluded with police silencing protesters with tear gas.
"Police abuse, including arbitrary arrests and torture in custody, continued during the year, as did bomb attacks by civilians against police," the NGO Freedom House said of Bahrain in 2016, noting that the government shut down the opposition party Al-Wefaq and sentences its leader Ali Salman to four years in prison.
In villages where protests once again bubbled to the surface, but not enough to demand police violence, Bahrain shut down the internet, disconnecting opposition sympathizers from each other.