The thousands of Christians who have returned to Iraq in recent months after suffering genocide during the Islamic State (ISIS) occupation are breathing life back into their devastated villages, opening up schools and shops, Breitbart News has learned.
"In general, Assyrian Christian conditions are better than before, people have more hope under [U.S.] President [Donald] Trump," Ashur Eskrya, the president of the Assyrian Aid Society branch in Iraq (AAS-I), told Breitbart News.
"The Trump administration understands the situation of Christians in Iraq and has taken positive steps to make sure that Assyrian Christians and Yazidis will remain in their historical lands," he added.
Emmanuel Youkhanna, a Christian member of parliament in Iraq, also acknowledged, "The Trump administration is actively more sympathetic to Assyrian Christians than previous administrations."
Eskrya noted that about half of the Christians who left Iraq after the ISIS invasion have returned to the Nineveh plains, their historical homeland and considered the cradle of Christianity.
Although Youhanna Yousif, an activist with the Hammurabi Human Rights Organization (HHRO) in Iraq, acknowledged that in the Christian town of Qaraqosh alone less than half of the population has returned, he continued to express concern that U.S. assistance has failed to materialize. Between 22,000 and 25,000 people have come back to Qaraqosh; the population before ISIS was 54,000.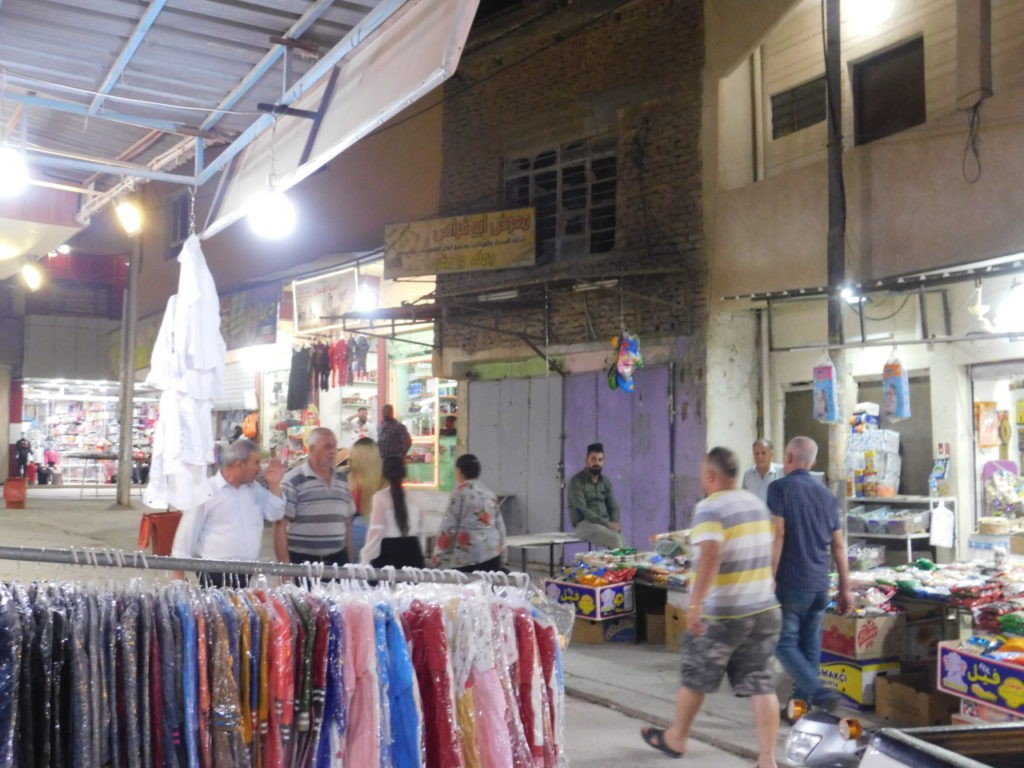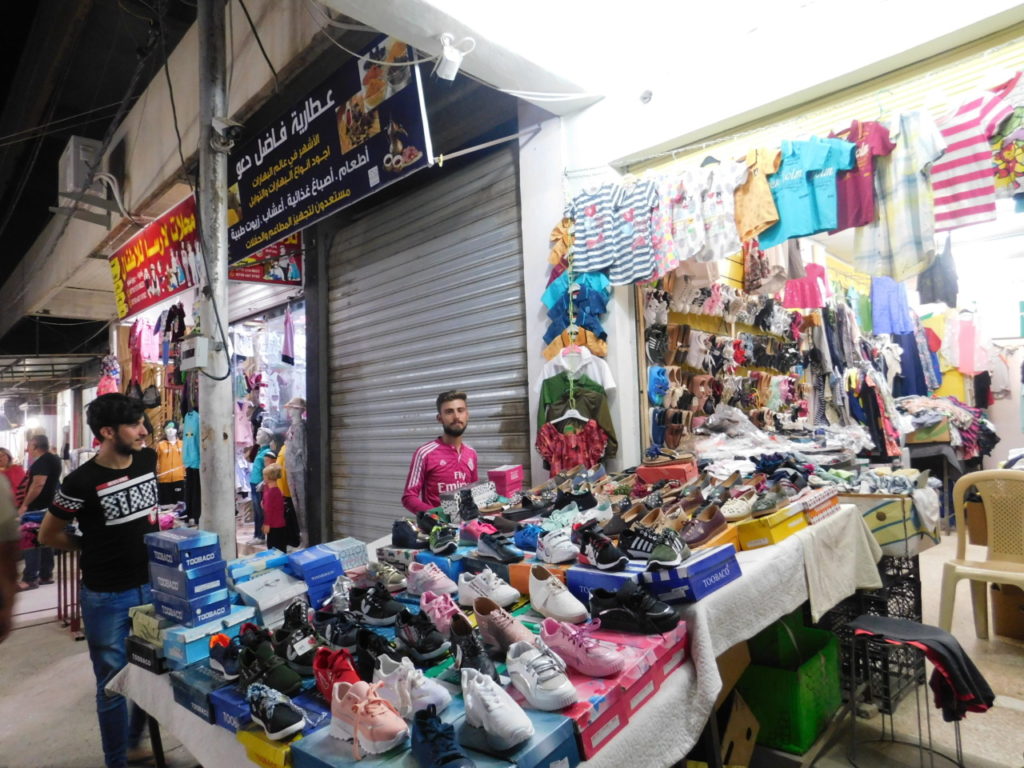 He told Breitbart News:
Nothing has changed for Christians since Trump became president … There is no change on the ground and the administration has not resolved any problem. The U.S. promised to have investments and support for Christians but until now they are only talking points. Perhaps they will start now. We hope that their projects will be well implemented and that they will give work to local individuals to activate the economy of the area.
Echoing Yousif, MP Youkhanna told Breitbart News:
Nothing has really changed for the Christians. Forced out of refugee camps, where conditions were terrible, they returned to their homes in the Assyrian Nineveh Plain (ANP), which have been reduced to rubble. They have gone from nothing to nothing – their lives are shattered. I don't call that a success for a 8000-plus year old nation.
"Many have returned to the land but not to the buildings simply because the infrastructure has been destroyed or damaged in some places beyond repair unless we commit a billion in USD to rebuild the entire ANP. Assyrian Christians who have returned to their villages now live in houses that no one can call homes," the MP later added.
Those who have returned have lifted themselves up by their bootstraps and opened up several shops and renovated at least one school destroyed by ISIS.
The Trump administration has redoubled its efforts in recent days to provide aid to Iraqi Christians. 
In October 2017, Vice President Mike Pence vowed that the United States would send aid directly to the persecuted Christians in Iraq through the U.S. Agency for International Development (USAID) and through faith-based organizations that operate in the area.
Now, almost a year later to the day, USAID, the State Department, and some American lawmakers have doubled down on their efforts to ensure that U.S. aid reaches the devastated Iraqi Christian communities. 
On October 16, USAID announced more than $178 million in U.S. foreign assistance to support Christians and other religious minorities in Iraq, bringing total U.S. assistance for the vulnerable communities to nearly $300 million since Trump became president.
Nevertheless, Iraqi MP Youkhanna is skeptical the funds will be used to help Christians, telling Breitbart News:
We have been told that this money will not be used to build an Assyrian Christian nation infrastructure. This prompts the question: what will it be used for? The fact is, USAID rules and regulations make it very difficult for Assyrian NGOs to obtain that funding given they may not meet the requirements of USAID NGO approval requirements and Assyrians suspect that most of the funds will find its way into the NGOs who are empowered by Kurds.
USAID has not responded to a request for comment at press time.
Yousif described the lack of jobs and infrastructure reconstruction as major challenges facing the Christians in Iraq. 
"The challenge for Christians now is to find jobs. There is no interest in this side, especially in the sector of agriculture … it needs irrigation projects and equipment," he told Breitbart News. "Many people started their jobs and rehabilitated their shops and farms but they closed them because the economic movement is very weak."
He added, "The lack of jobs pushes Christians to leave or to return to Kurdistan … The other challenge is the reconstruction of destroyed and burnt houses. If these houses are reconstructed, people will be encouraged to return." 
The Christian activists and leaders who spoke to Breitbart News stressed that a lack of security remains a major problem for followers of Christ in Iraq.
"Security of Christians will always remain fragile and unpredictable. That's because the same people who abandoned the battlefield when ISIS attacked are now back in control over the Christian population," MP Youkhanna explained. 
"Lack of security is the biggest issue," he added. "You can build 5-star hotels in the affected area, but they're useless to the Assyrians for as long as the same people who originally forced them out of their towns or abandoned them to ISIS control them."
Yousif warned that there are still ISIS sleeper cells lingering in the Christian areas of Iraq. 
"The Christians even now are uncomfortable with security in the area because of the ISIS sleeper cells and the lack of transitional justice," he told Breitbart News. 
"The small number of Christian troops relative to the other militias are insufficient to keep peace in the Christian lands," he said.
Although thousands of Christians have returned to Iraq, their population has gone from 1.5 million in 2003 to just 200,000, the National Catholic Register reported on Monday.
Early this month, Rep. Jeff Fortenberry (R-NE), introduced a resolution in the House that calls for the U.S. to "develop a coordinated and implementable plan for a stabilization and security mission in the region" and train "regularized national military structures that include Christian and Yezidi local security forces."
"Facts on the ground require a proper security settlement. Financial assistance must be combined with a clear plan that ensures sustainable security in the Nineveh Plain and Sinjar," Fortenberry declared in a statement announcing the resolution.