Rep. Sean Duffy (R-WI) may be a freshman member of Congress, but his recent introduction of the RESTRICT (Restoring Ethical Standards, Transparency, and Responsibility in Congressional Trading) Act (H.R. 3550) to end congressional insider trading reveals a degree of legislative sagacity well beyond his two years in Congress.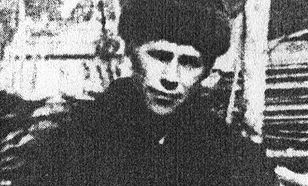 "If we're really trying to clean it up, let's go all the way," said Rep. Duffy in an interview with Breitbart News.
The RESTRICT Act's strength lies in its straightforward simplicity: members of Congress would be required to either place all their assets in a blind trust or submit full public disclosure of their investments within three days.
The RESTRICT Act contains important advantages not found in the other major bill seeking to ban congressional insider trading, the STOCK (Stop Trading On Congressional Knowledge) Act, says Rep. Duffy. While he admires the diligence of those who have spent years touting the STOCK (Stop Trading On Congressional Knowledge) Act, Rep. Duffy believes the current version of the STOCK Act contains "significant, gaping holes."
"The truth is, there are loopholes in that bill [the STOCK Act] you can drive a truck through," said Rep. Duffy.
One of those loopholes involves the fact that the STOCK Act's disclosure requirement is only triggered when a member of Congress makes a stock trade of $1,000 or more.
"So you could trade $50,000 in one day in 50 trades at $950 a trade and never trigger the reporting requirement," explained Duffy. "It's a big problem."
Rep. Duffy also believes that members of Congress should be held to the same kind of public disclosure requirements CEOs must submit to (generally within 72 hours), not 30 days as the STOCK Act would mandate.
Asked whether he has witnessed members of Congress use material, nonpublic information to make investments, Rep. Duffy said he personally had not. "Do I know of anyone who was accessing truly insider information and trading on it? I don't know that I've seen that case," said Rep. Duffy. "But we need to get rid of that grey area. Put it in a blind trust."
The RESTRICT Act's blind trust option would remedy concerns that the STOCK Act's language might open the door for so-called "witch hunts" wherein a member of Congress's mutual funds–which may contain numerous stocks bundled together–could prompt unjustified or politically motivated ethics investigations.
"I want to keep members of Congress honest," Duffy told Breitbart News. "But you don't want to see legislation ensnare people who aren't bad actors. You want to actually get the bad actors."

[youtube ZceRHwQMj1w]
The one-time MTV Real World reality TV star-turned-congressman said the impetus for the RESTRICT Act was Breitbart News editor Peter Schweizer's book, Throw Them All Out.
"I saw Peter's [Schweizer] book, saw the press it was getting, dove into the issue a little more, and I shared the concerns Peter brought up," said Rep. Duffy. "We moved quickly and aggressively on the best way to craft legislation that would be simple and straightforward but would improve the way Members invest their money."
Rep. Duffy says that while some members of Congress may object to the RESTRICT Act's more aggressive disclosure provisions, he believes greater transparency is essential.
"Do we have less privacy than other members in society? Yeah, a lot of our lives are disclosed to the public. Let's just take another step and really disclose this financial aspect of it so people can really see."
The Wisconsin congressman says he has already discussed the RESTRICT Act with Republican Leader Rep. Eric Cantor (R-VA) and that his congressional colleagues have been receptive to his bill. Duffy says he believes Congress will act "sooner rather than later" in the early part of 2012 to pass legislation designed to stop congressional insider trading.
Whether that bill ultimately takes the form of the STOCK Act, Rep. Sean Duffy's RESTRICT Act, or some melding of the two remains unknown. In the interim, says Rep. Duffy, citizens should contact their congressman and urge them to support the RESTRICT Act.
"Tell them that there's a better bill out there," says Rep. Duffy. "Tell them the RESTRICT Act is the right way to go."