After Donald Trump hired Breitbart News Executive Chairman Stephen K. Bannon, the Clinton campaign immediately started collecting controversial headlines from Breitbart News, emailing them to reporters and cable news producers to smear Breitbart's editorial content.
In response, cable hosts dutifully threw up graphics of Breitbart headlines, asking Trump supporters and campaign aides to defend the content.
"What do you think of headlines like this?" said CNN's Alisyn Camerota in an interview with new Trump campaign manager Kellyanne Conway.
"Put these headlines up," said CNN's Don Lemon on several occasions Thursday evening, questioning guests how Trump could defend hiring anyone from Breitbart News. "What about these headlines?" Lemon asked repeatedly.
"I'm just going to throw up a couple of lines from Steve Bannon's website…" began CNN's Ashleigh Banfield calling them "uncomfortable for women." (Banfield also mispronounced a headline, saying "Big Trains" instead of "Big Trans")
MSNBC's Kristen Welker followed suit, challenging Trump spokeswoman Katrina Pierson to defend the headlines.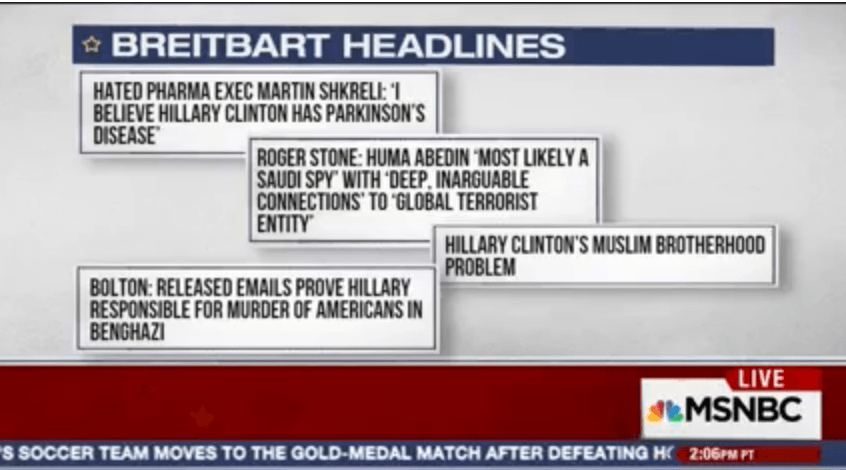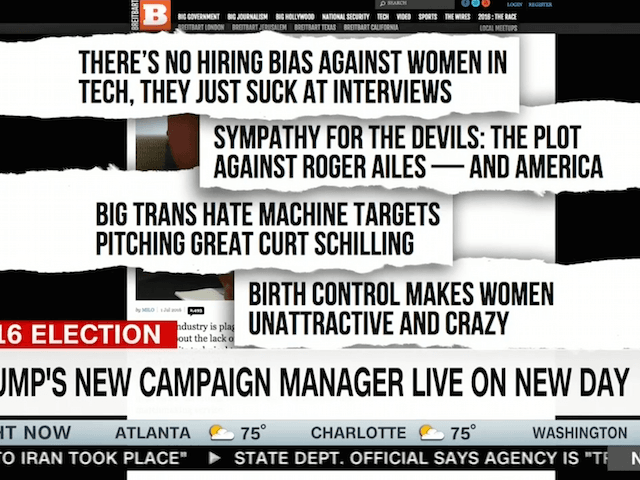 MSNBC's Rachel Maddow and Joy Ann Reid also plastered Breitbart headlines on the screen, highlighting its "offensive" content.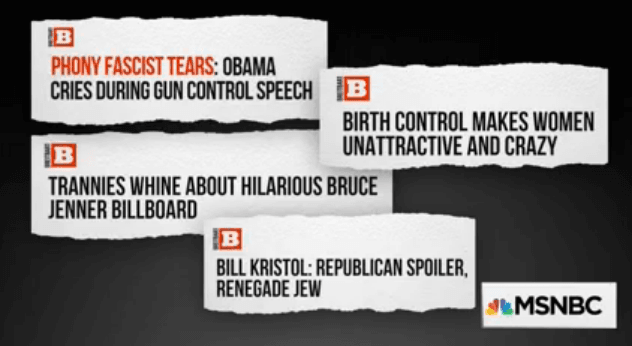 Even the low rated Daily Show with Trevor Noah got the memo, sharing a headline with his audience to prove that "if Donald Trump is the joker, he just hired the Suicide Squad."
Watch a highlight video of cable news hosts parroting Hillary Clinton talking points below:

The Democratic Party featured a similar collection of Breitbart headlines on their Twitter feed on Thursday morning.
The executive chairman of Breitbart is taking over as chief executive of Trump's campaign: https://t.co/dJpNAVbSAX pic.twitter.com/TP8T939aHB

— The Democrats (@TheDemocrats) August 18, 2016