The latest L.A. Times political tracking poll shows Donald Trump now leading Hillary Clinton in the presidential race by three points.
Trump now has 45.3 percent support while Hillary Clinton has 42.3 percent.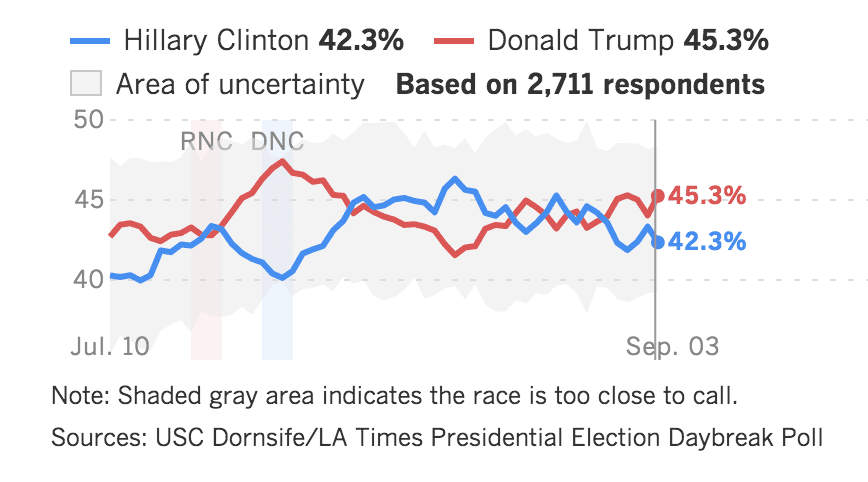 The polling result shows that Trump is inching ahead of the Democratic nominee, despite her lead in August after the political conventions.
On August 14, Clinton was leading Trump by about five points, while Trump sank to 41.6 percent support.
The USC Dornsife/L.A. Times poll asks roughly 3000 American citizens each day about the presidential race in order to reflect the political pulse of the country.