NEW YORK, NEW YORK — As darkness fell in New York City Friday evening, a crowd of young leftists swarmed towards Trump Tower to again protest the election of Donald Trump as president.
One woman led the charge at Trump Tower with failed presidential candidate Hillary Clinton's campaign slogan "Stronger Together."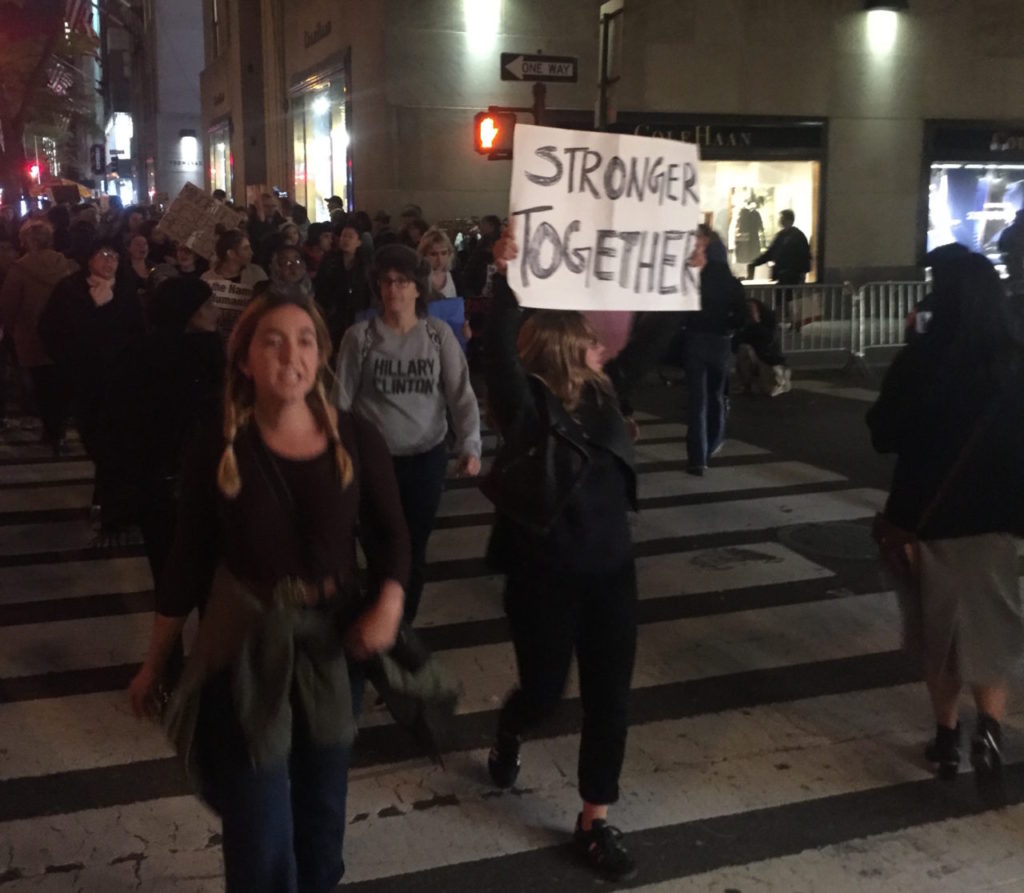 "We! Reject! The President-Elect!" they chanted as the made their way down the streets toward the building where Trump was staying.
The group of protesters also chanted pro-abortion slogans.
The women shouted, "My body my choice!" while the men in the group chanted, "Her body her choice!"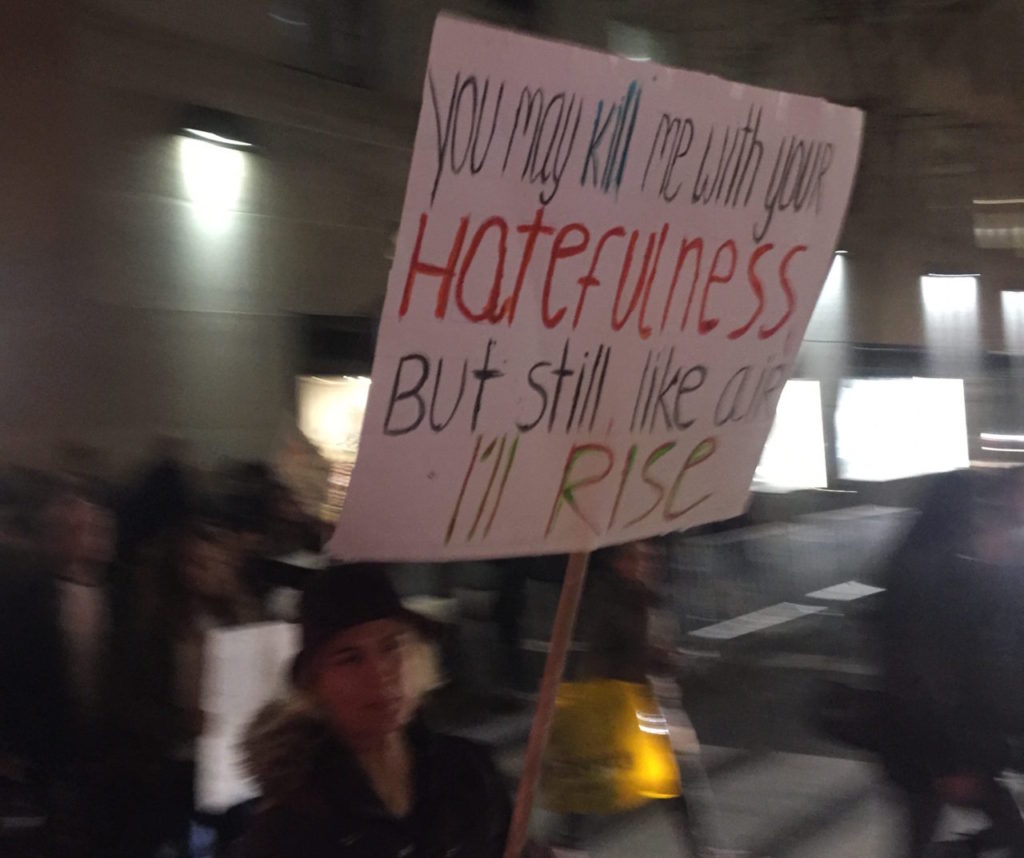 Others in the crowd held anti-rape signs as they yelled, "Stop Rape Culture!"
But Trump Tower is expertly protected by the New York Police Department and the Secret Service. New metal barricades have been set up outside the building as well as concrete barriers. Law enforcement officials wearing helmets and assault rifles patrolled the entrance of the building.
Additionally, a crowd of law enforcement officers awaited the group of about 100 protesters.